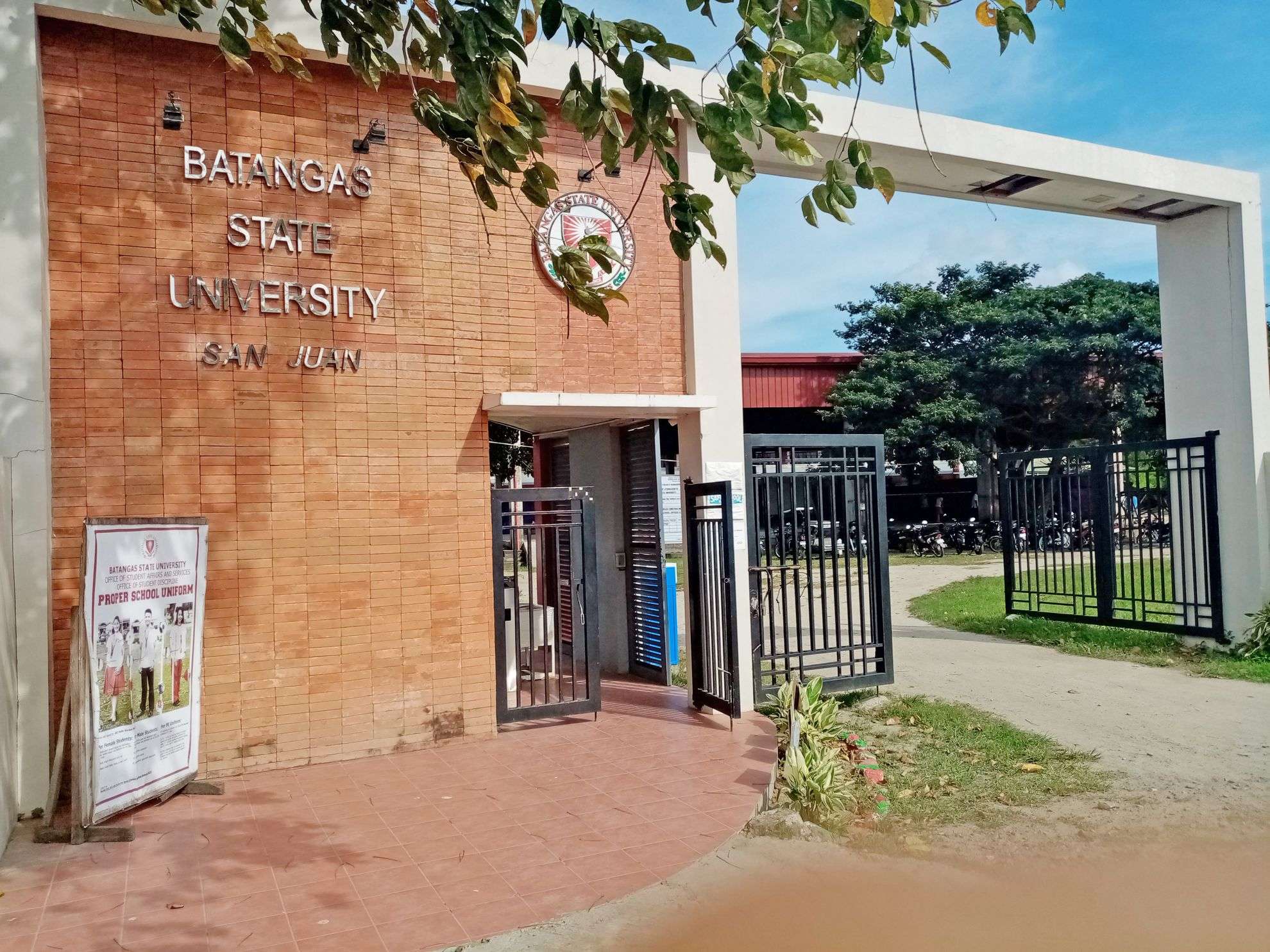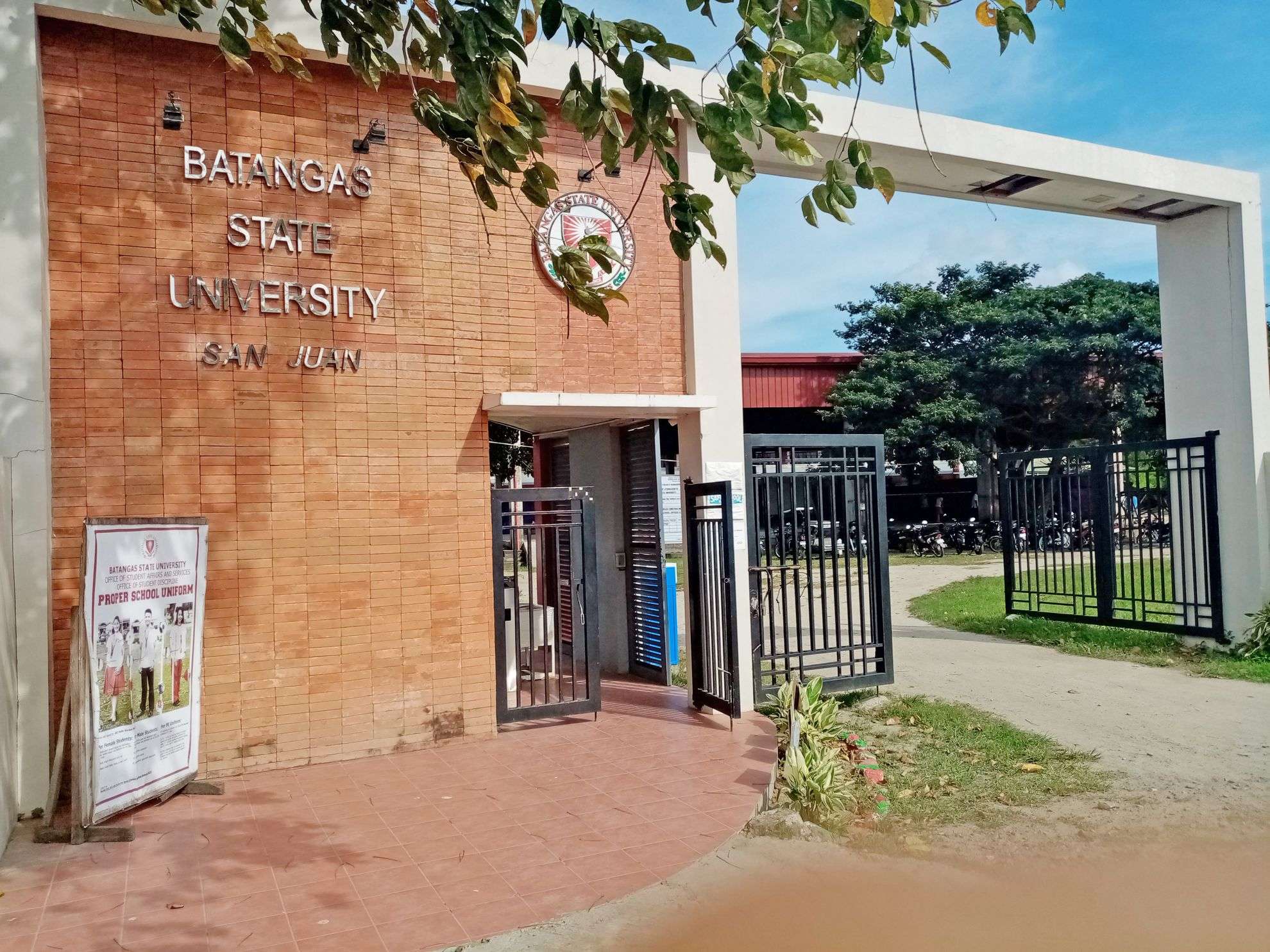 SAN JUAN CAMPUS MAIN GATE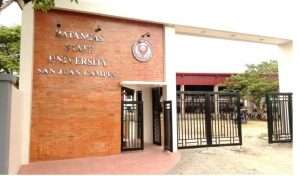 CLASSROOMS
There are 11 classrooms that are available for use by 3 departments of the campus (CIT/CTE/CABEIHM).  Every room is following the standard size and has a seating capacity of 40 students.
These well-ventilated rooms are also equipped with either whiteboard or glass board.
It has a total floor area of 54.4 square meters (sqm) on Old Building and 61 square meters (sqm) on New Building.
NEW BUILDING (7 Classrooms)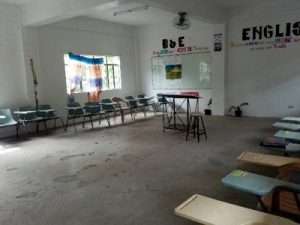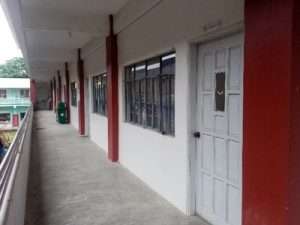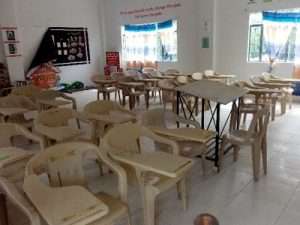 TLE ROOM
The campus is equipped with one (1) TLE Room/Laboratory equipped with quality tools, appliances and kitchen equipment for the different specialized subjects like in Home Management, Cosmetology and General Cooking.
The room is furnished with working table, chairs and demonstration tables with enough ventilation and lighting.
The room is furnished also with 3 sewing machines, cabinets containing other equipment/materials for sewing. This room also contains (2) foot spa machine and other beauty care materials and equipment that can be used during practical works. (1) Hydraulic Chair HC-096 A/Salon Chair is also available inside the room for the students to work comfortably. The room also includes gas stove for cooking. It is also provided with a small first-aid cabinet for emergency purposes.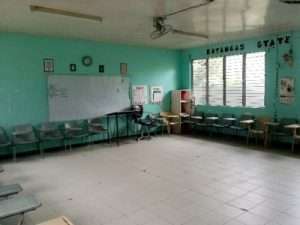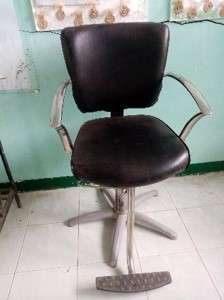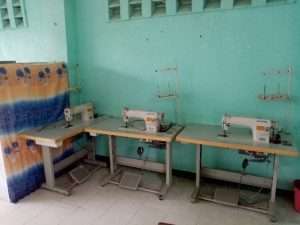 DRAWING ROOM
The capacious drawing room of the campus is located at the second floor of the new building. Drawing facility includes whiteboard and drawing tables for drawing laboratory works. The room is brightened by fluorescent lights and natural lighting. The drawing room is conducive room, with two orbit fans, making the students with drawing courses comfortable to work.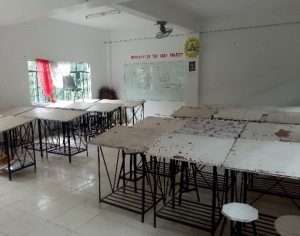 COMPUTER LABORATORY
The campus is equipped with one (1) computer laboratory with a total number of 30 functional computers. It is running Windows 7 and these were all updated with high performance Core i3 processors and widescreen displays.
The Computer Laboratory supports a collection of software that is applicable to the educational and research objectives of the school. The core includes word processors, spreadsheets, graphics systems, equation solvers, mathsystems, network access software, and all software in the suite of software that are required for a particular course.  The wireless network (WLAN), is also accessible at the campus.
It has a total floor area of 61 square meters (sqm). This laboratory is located at 4th room in the 1st floor of the new building.
Hands-on/Actual exercises and classes related to computer are conducted here.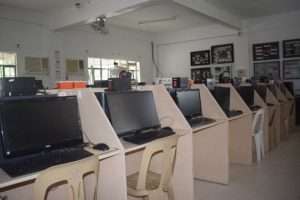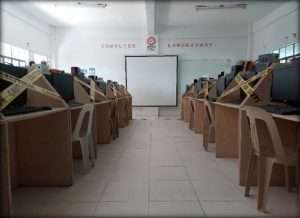 CHEMISTRY LAB
Actual experiments and classes are conducted in this laboratory. Chemistry equipment are well kept in this room/laboratory.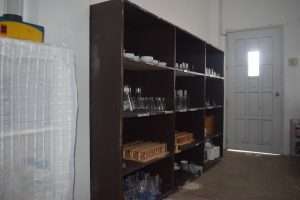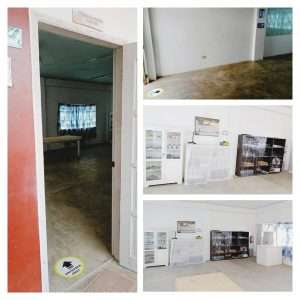 LIBRARY
This is the campus' repository of knowledge.
The campus library has a total seating capacity of 20 persons. It is well ventilated and lighted. Library offers online research other than books and reading materials. It is equipped with 4 functional computers that are connected to the internet.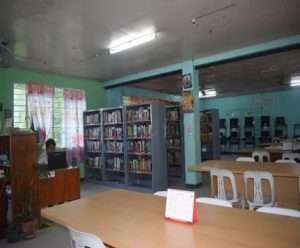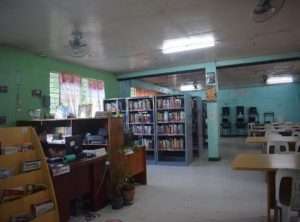 ACCREDITATION ROOM/CONFERENCE ROOMS
Meetings and other conferences are done in this room. It can accommodate a maximum of 20 persons. It also serves as repository of file for accreditation purposes.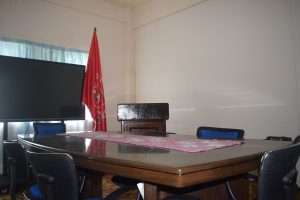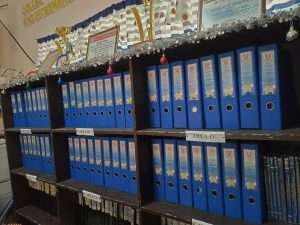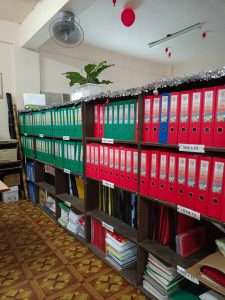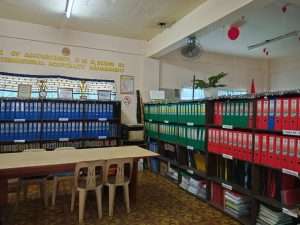 CLINIC
It is responsible for safeguarding the health of the students and school personnel on campus.
The clinic has been operating from Monday 7:00am - 4:00pm to Tuesday till Friday from 8:00am to 5:00 pm, with nurse on duty, Heidi V. Valencia, RN.,MAN.
Medical services support optimal student health and well-being through care for acute and on-going illnesses and injuries, as well as promoting health through the delivery of clinical preventive services.  Medical services also provide health services to all BatStateU employees.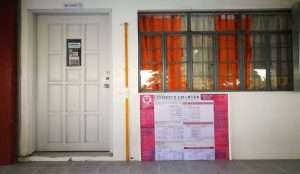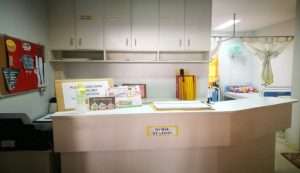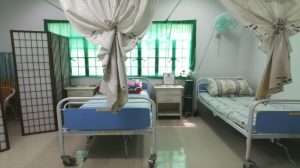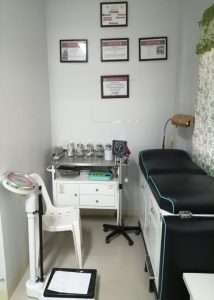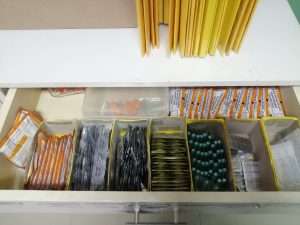 GUIDANCE OFFICE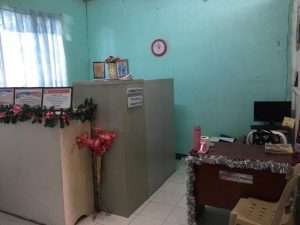 REGISTRAR OFFICE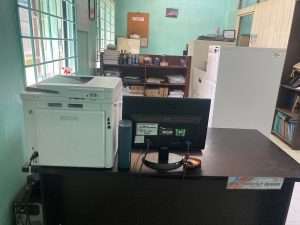 FACULTY ROOM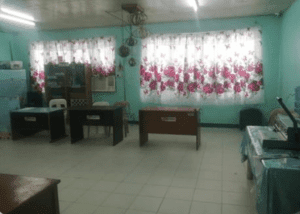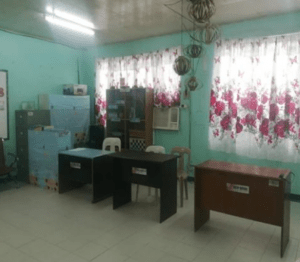 AUDIO VISUAL ROOM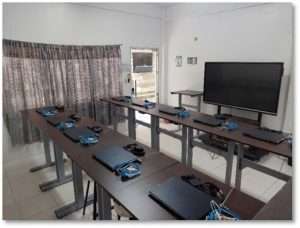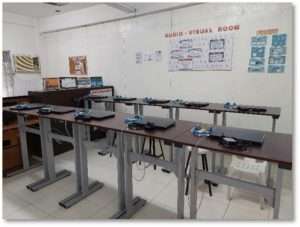 GYMNASIUM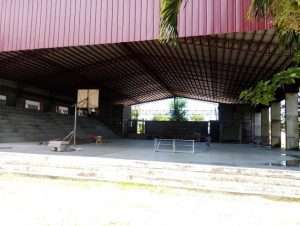 CANTEEN