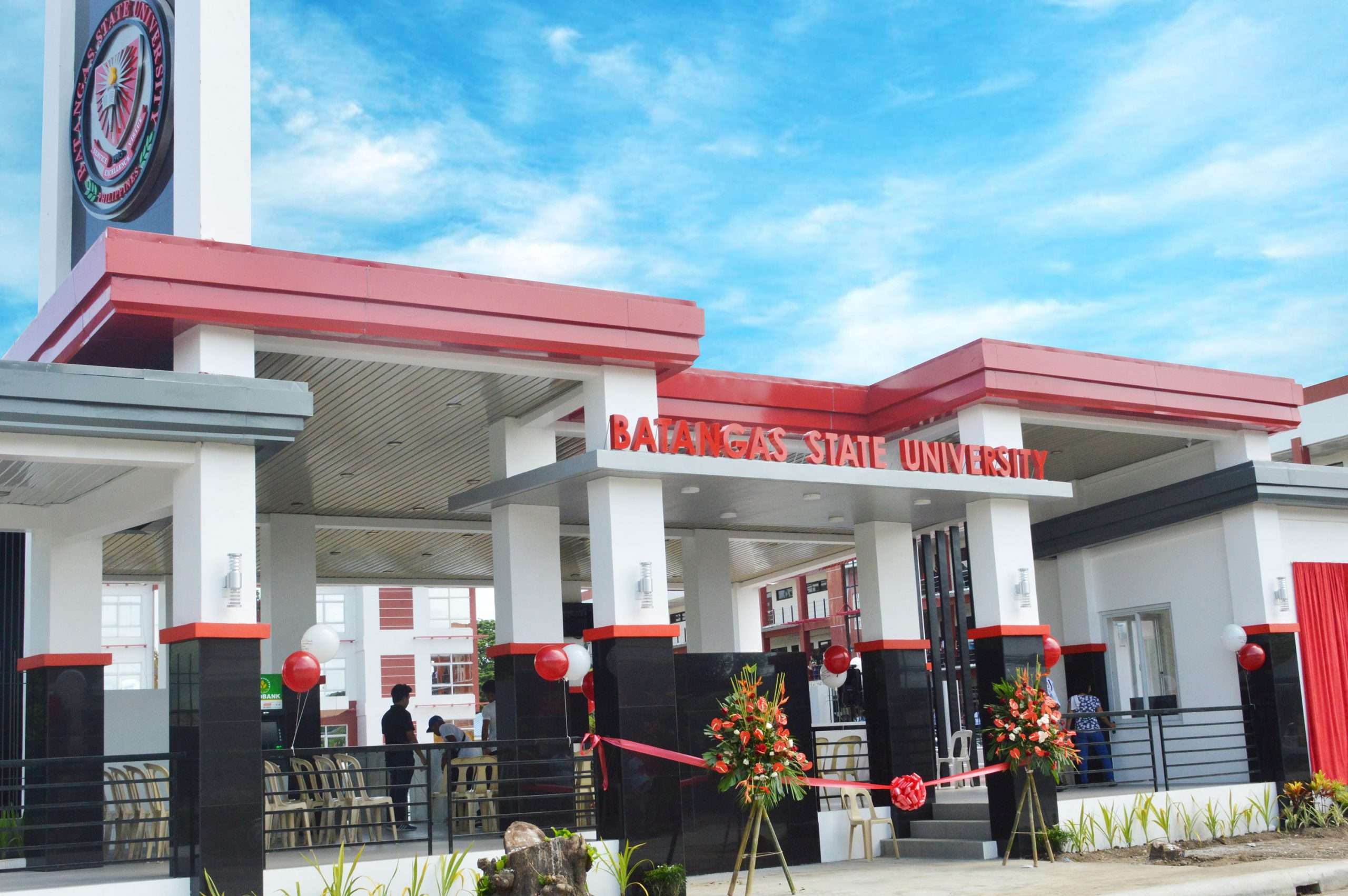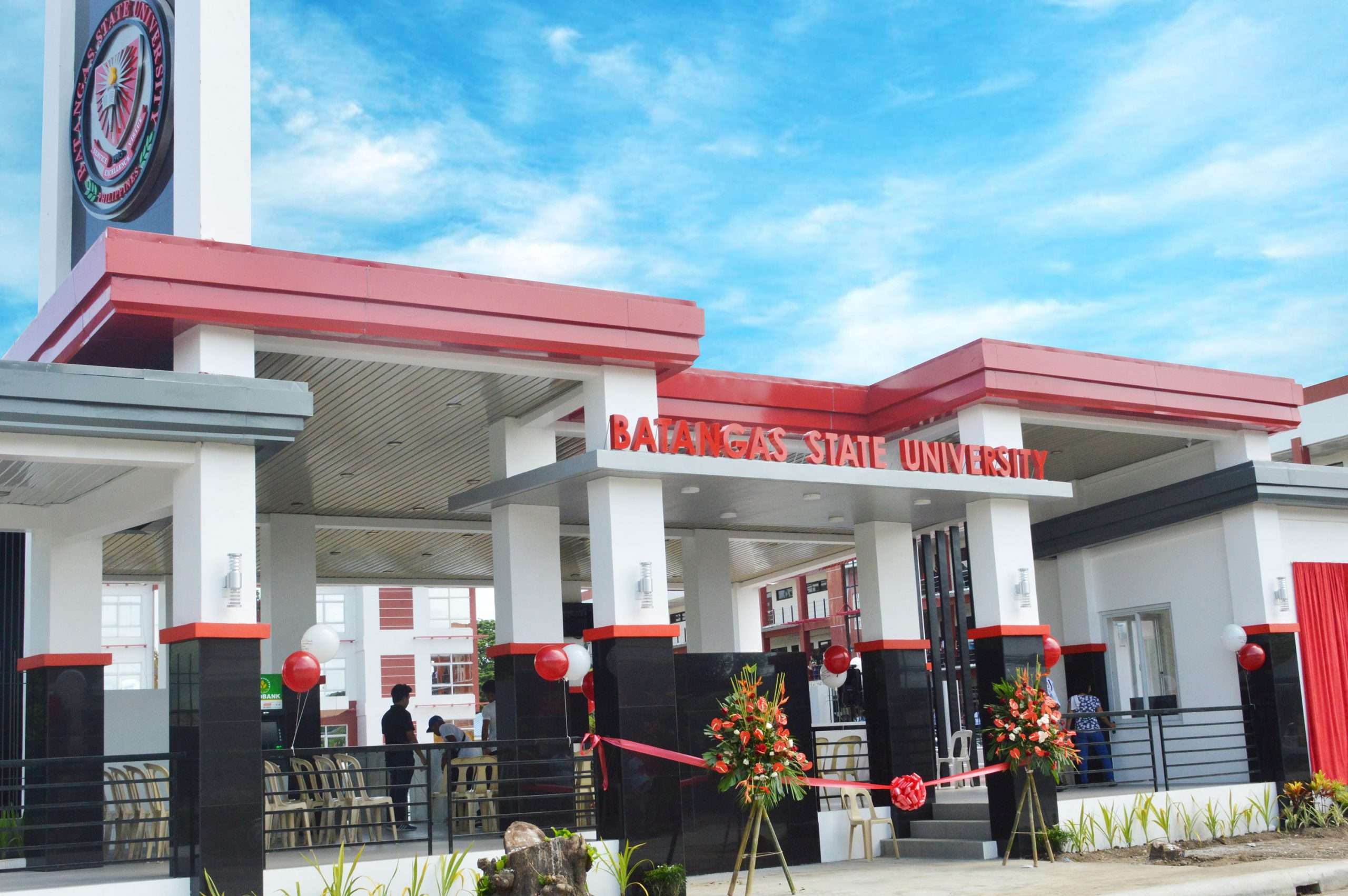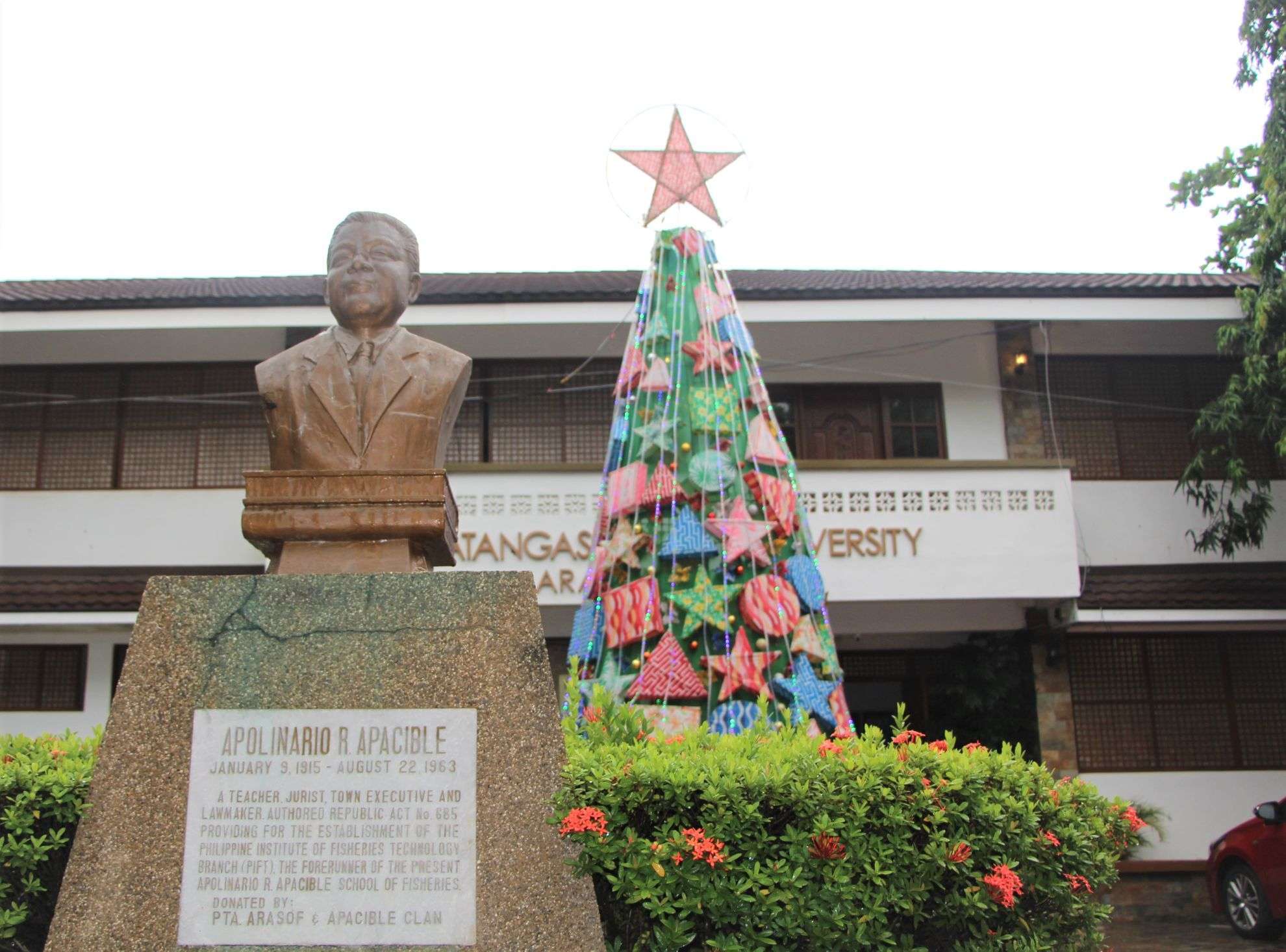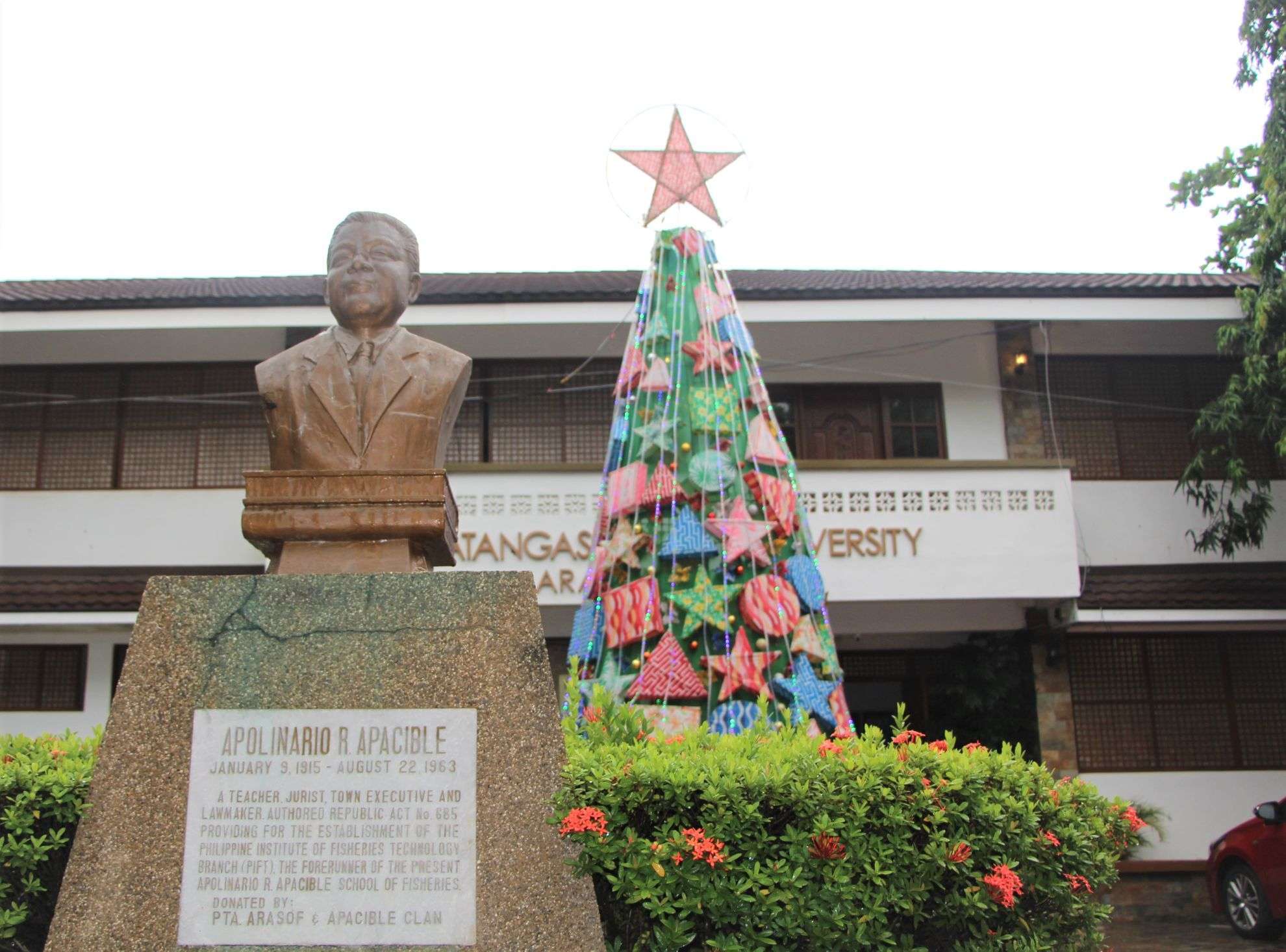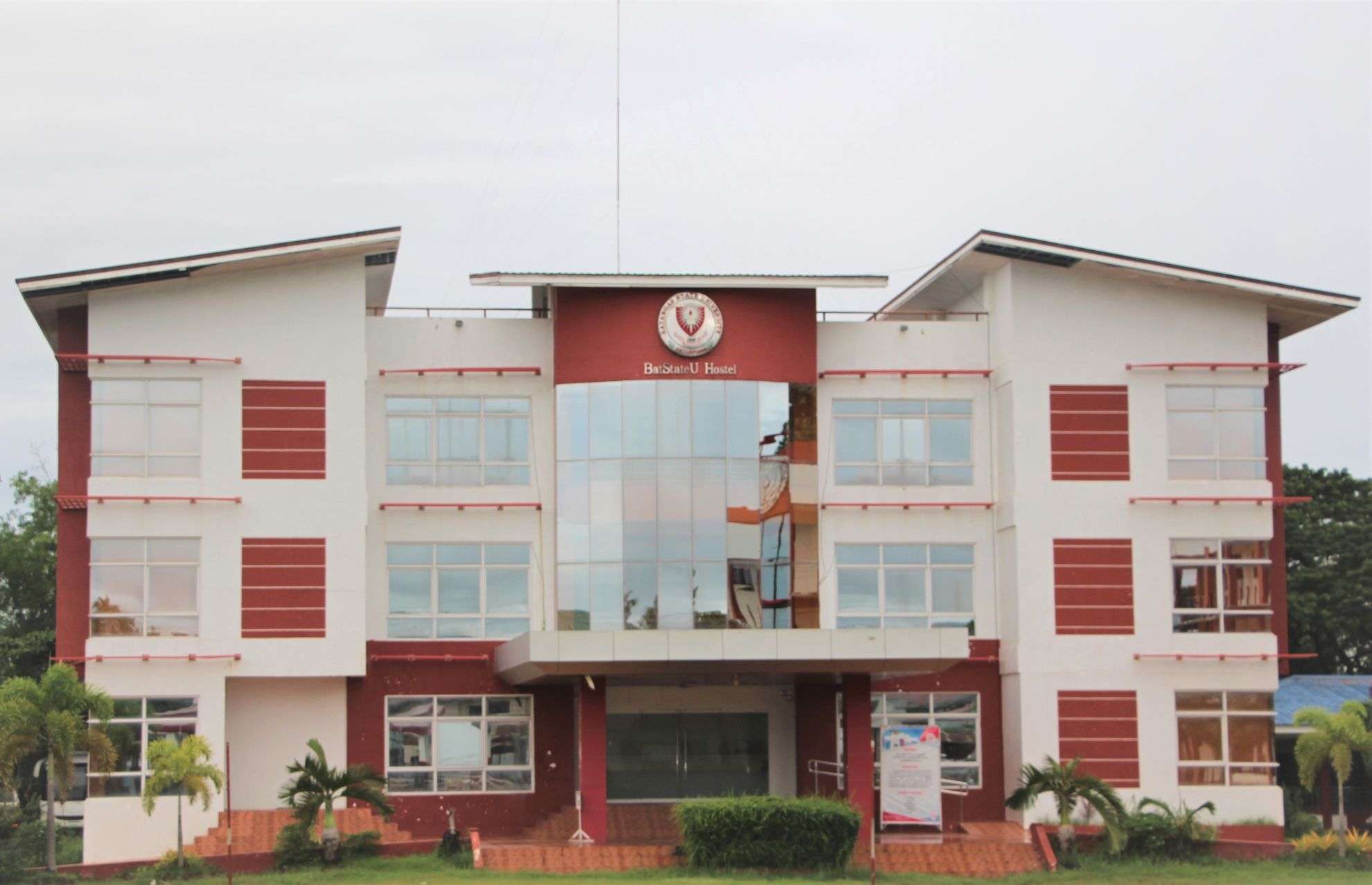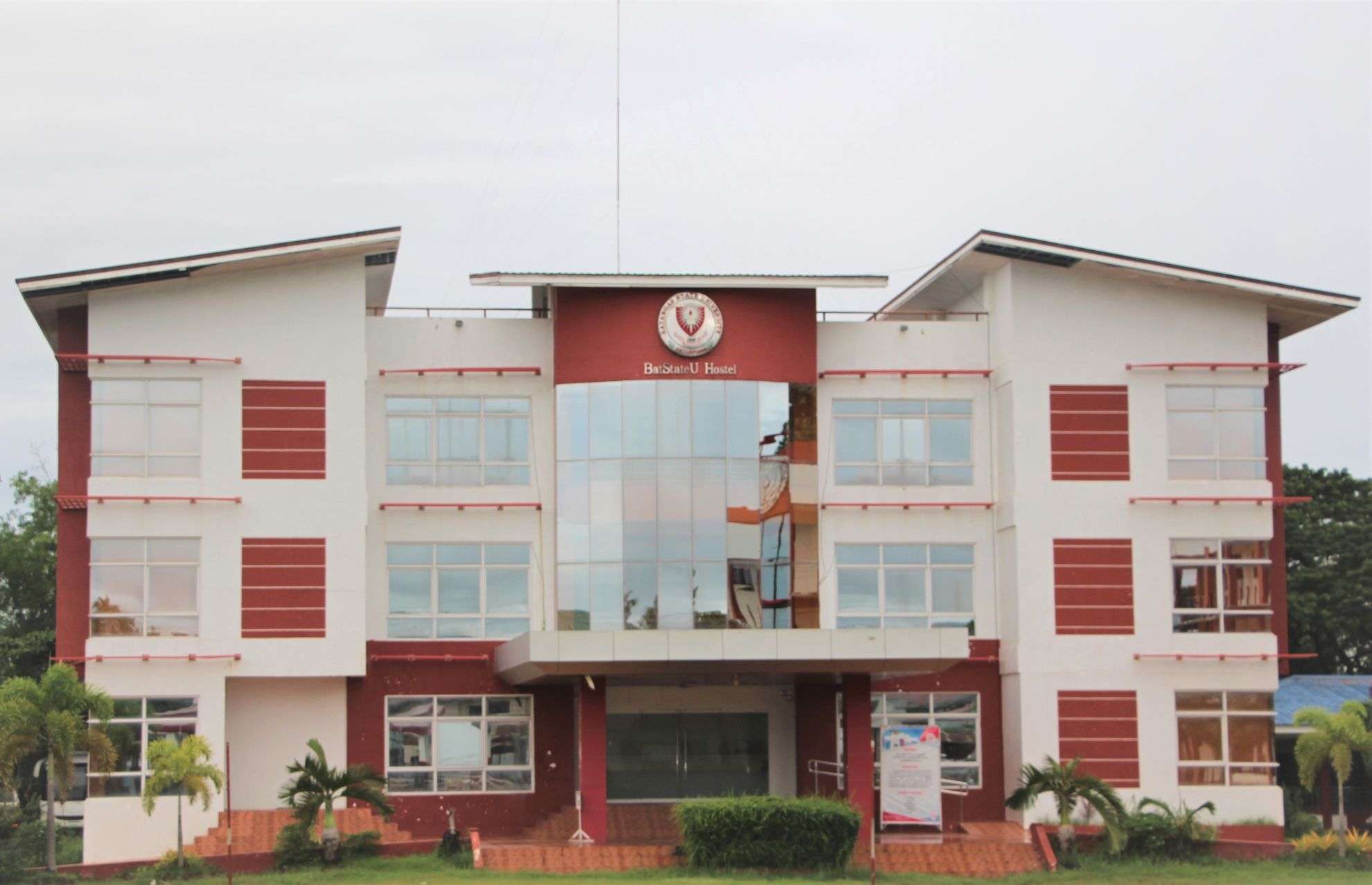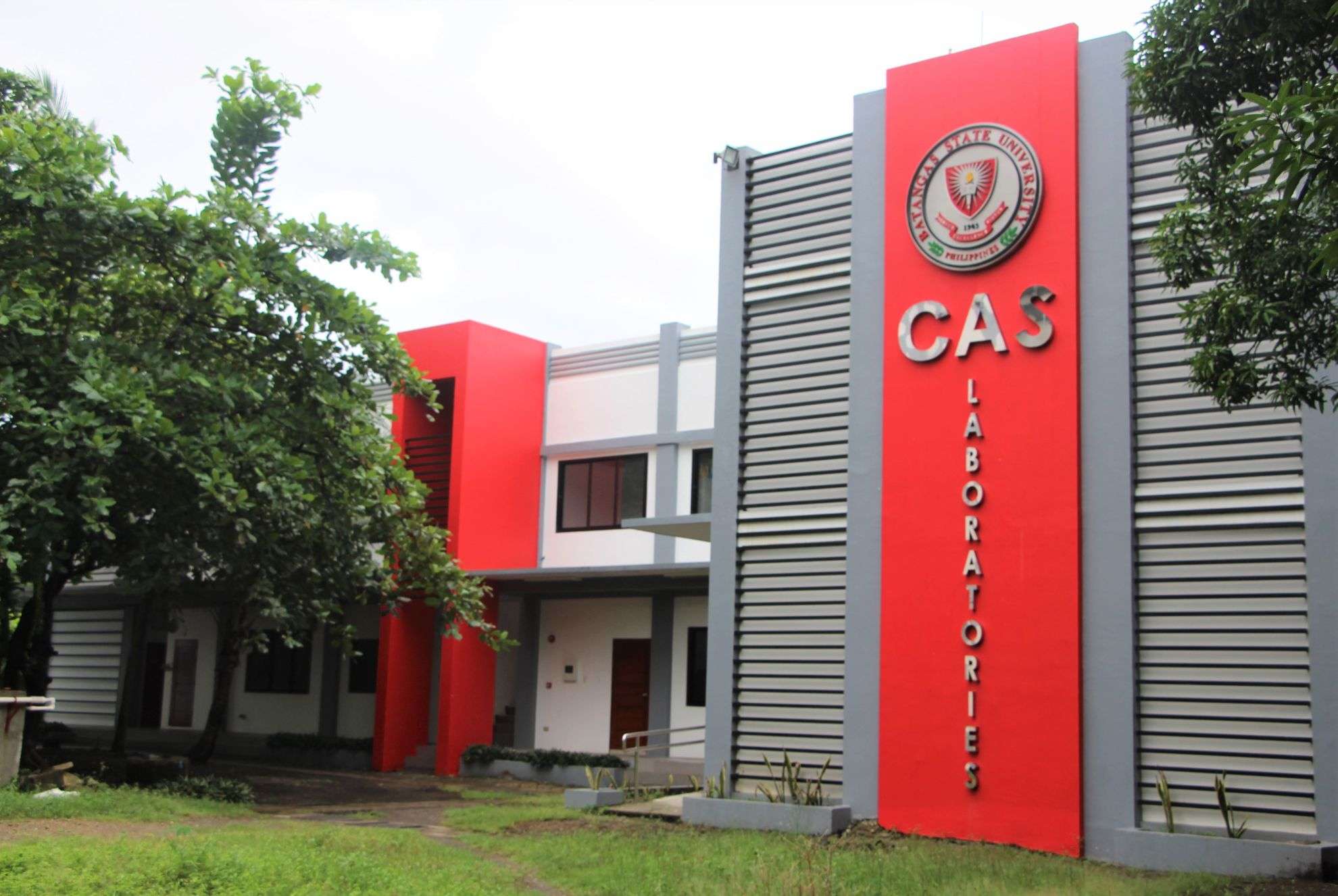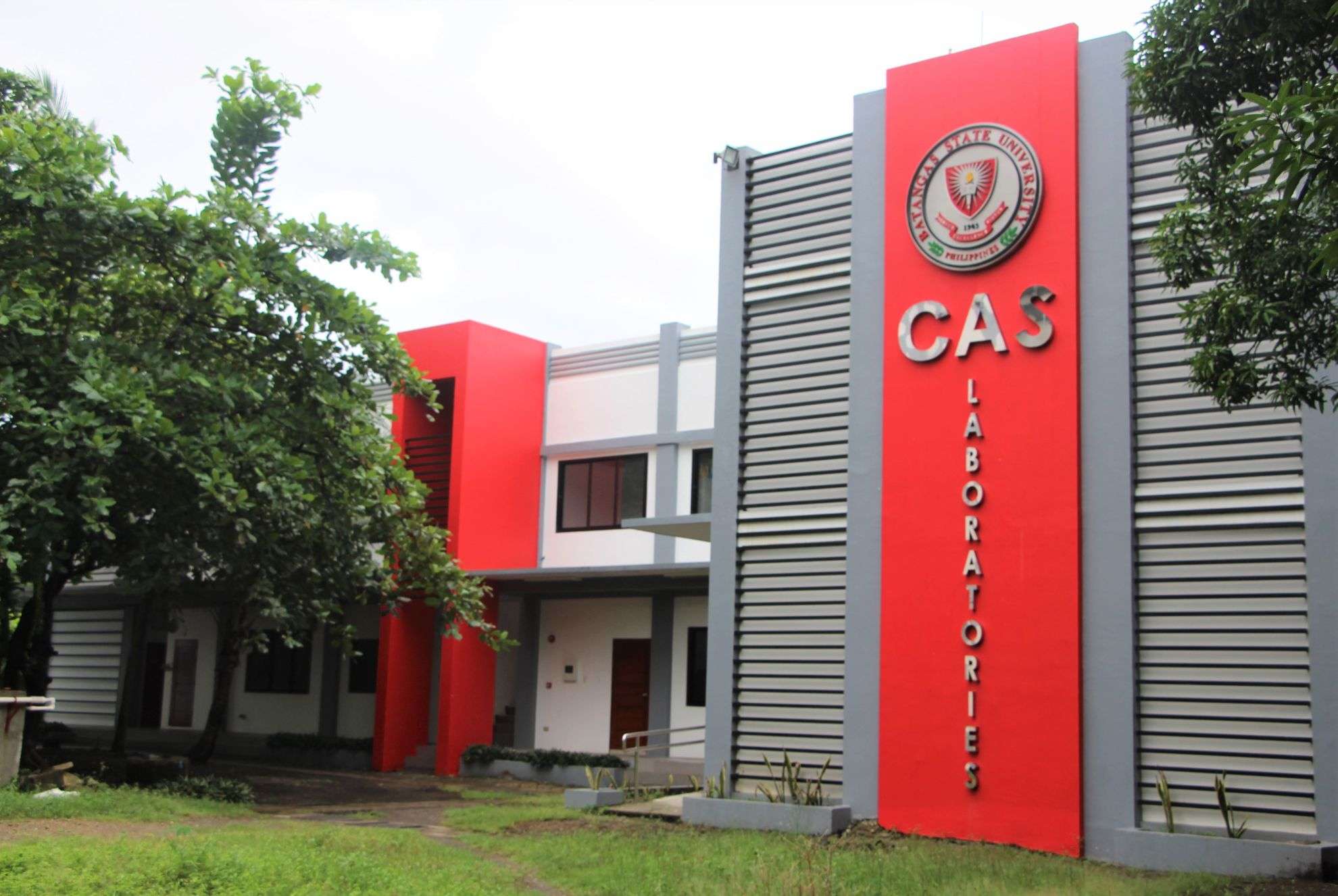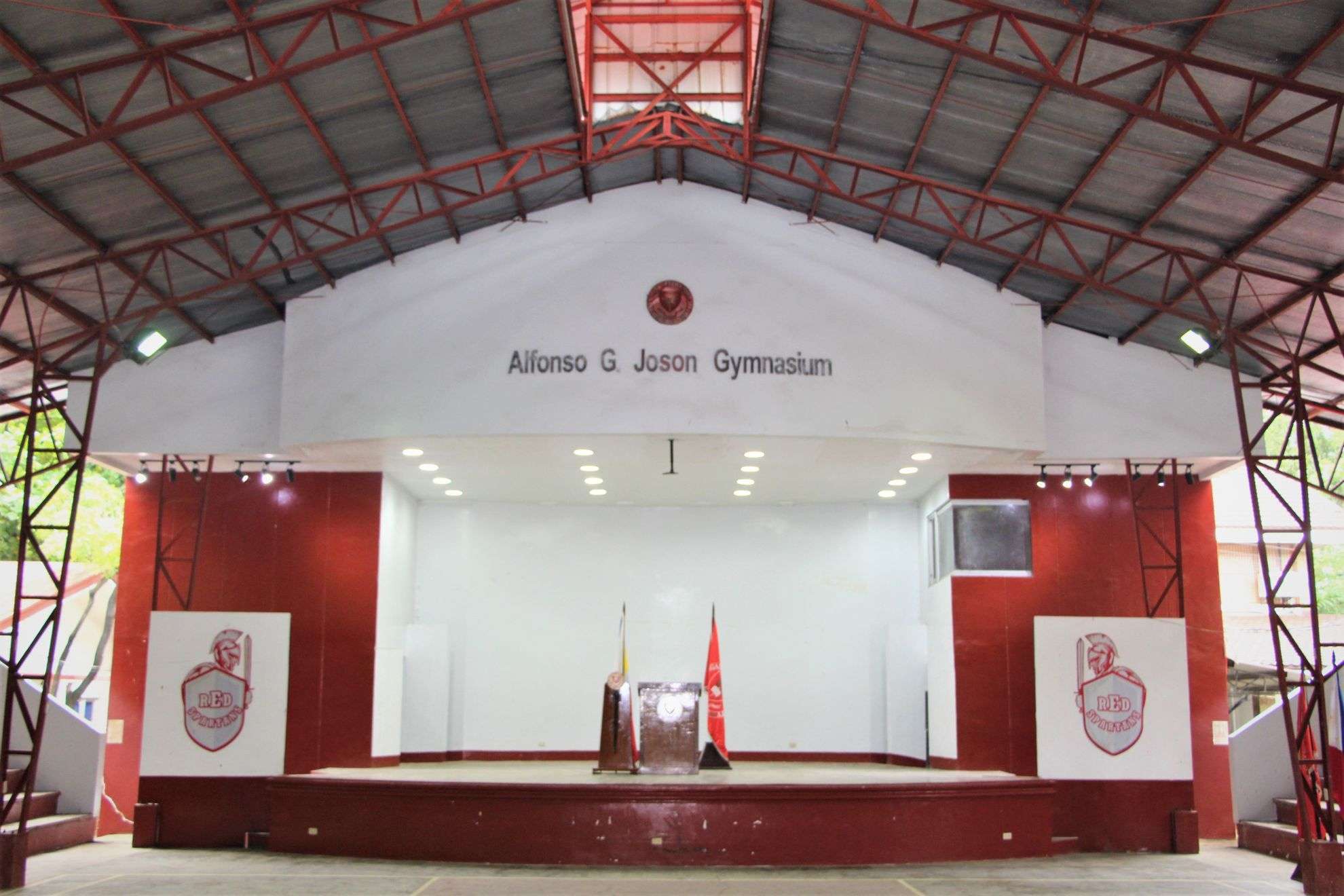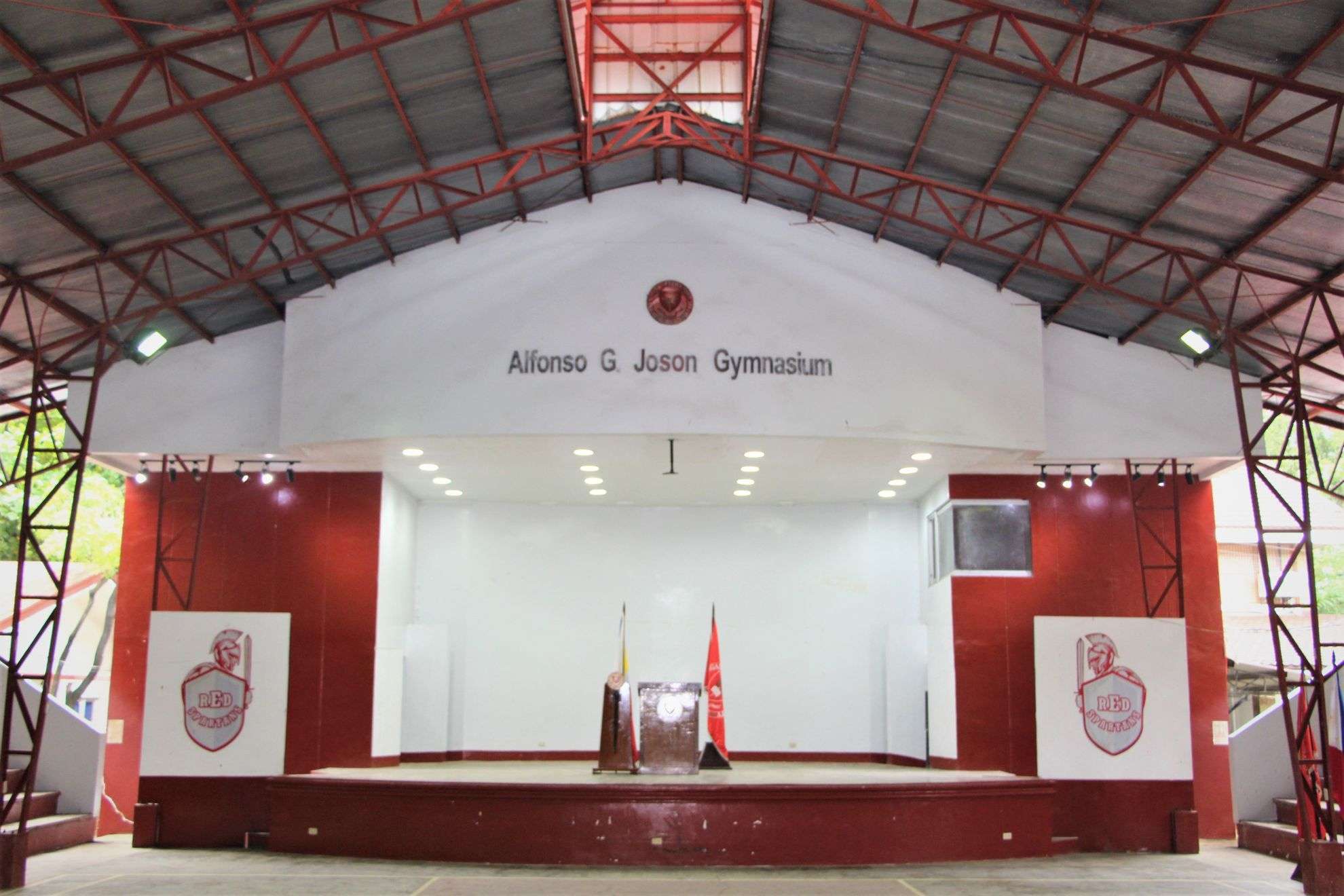 Extension & Community Services
Title: Kincat Taro Chips
Brief Description :
The project is aimed to transfer the technology of Taro Chips Production to the Women's Group of Barangay Catandaan, Nasugbu, Batangas.
The Batangas State University ARASOF – Nasugbu Community Extension Program in Barangay Catandaan was part of the "Adopt-A-Barangay" program. The project was a result of the request of the Sangguniang Barangay of Catandaan thru a stakeholder's meeting. Taro chips making was one of the main interests of the locals. A Memorandum of Agreement for Sangguniang Barangay of Catandaan was made with Batangas State University, this defines the roles and responsibilities of both parties. The Taro Chips Production Project is bundled as a series of lectures, training, and workshops designed to elevate this cottage industry to a commercial manufacturing business. It was in agreement that CABEIHM BatStateU ARASOF – Nasugbu Extension Office will help in production and marketing aspects including the distribution of the taro chips product. Still, the barangays are encouraged to find other venues for their products. For further support, all the equipment, tools, and raw materials used during the training and all taro chips produced were given to the group as additional startup capital for their taro chips business.
Details:
Accomplishments
Standardization. The initial research study on the "Development and Evaluation of Taro" stated conclusions on establishing a standard the Taro Chip production. It was settled after the research that Taro Chips fried at heating temperature of 217 C for 1 minute and 45 seconds until lightly golden brown. The demonstration of the Faculty experts assisted with participating students taught the participants the step-by-step process of standardizing the Taro and Banana Chips Production. 
Participants were trained to use of the production equipment individually to assess if there was a transfer of learning in the demonstration from the experts. It is the intention of the Extension Office to allow participants to eventually take ownership of the equipment for quality assurance in production and sustainability of their Taro and Banana Chips Production in the community.
Capacity Building  The program included capability building programs in relevant disciplines to ensure quality, profitability and sustainability of the project.  The members of the CABEIHM faculty together with the student organizations in college, extended assistance further by conducting workshops that equipped the participants the basic set of skills to start and manage a small business.
| | | | | | | |
| --- | --- | --- | --- | --- | --- | --- |
| Title | Description | Beneficiaries | Duration | Location | Linkages / Partner Agencies | Photos |
| ICT Integration in Teaching Training-Workshop for Private School Teachers in Nasugbu, Batangas | The CECS Extension Committee headed by the college extension coordinator selected and conducted training needs analysis in different private schools in Nasugbu, Batangas. And the college finds out that although there was DepEd memorandum that teachers must enrich lessons with simple integration strategies using ICT, based on the findings of needs assessment survey, teachers from the said institution is not yet trained and familiar with different ICT tools that they can use in classroom management. The College of Engineering and Computing Sciences conducted an ICT Integration in Teaching Training Program for Secondary Teachers that will be relevant and practical training course to contribute towards building the capabilities of the teaching force of the said institution through modern technologies and maximizing the use of the technology package in their teaching. | Private High School Teachers from Schools in Nasugbu, Batangas | March 17, and 24, 2018 | HEB Computer Laboratory, Batangas State University ARASOF-Nasugbu Campus | Nicolites Montessori School Nasugbu Christian Faith Academy RB Cordero Academy | |
| ICT Integration in Teaching Training-Workshop for Lumbangan National High School Teachers | The CECS Extension Committee headed by the college extension coordinator selected and conducted training needs analysis in Lumbangan National High School. And the college finds out that although there was DepEd memorandum that teachers must enrich lessons with simple integration strategies using ICT, based on the findings of needs assessment survey, teachers from the said institution is not yet trained and familiar with different ICT tools that they can use in classroom management. The College of Engineering and Computing Sciences conducted an ICT Integration in Teaching Training Program for Secondary Teachers that will be relevant and practical training course to contribute towards building the capabilities of the teaching force of the said institution through modern technologies and maximizing the use of the technology package in their teaching. | 25 Female and 5 Male High School Teachers from Lumbangan National High School | March 17, and 24, 2018 | Internet Laboratory, Batangas State University ARASOF-Nasugbu Campus | Department of Education (DepEd) Nasugbu District Lumbangan National High School | |
| Web-based Productivity Tools Training-Workshop for Nasugbu Municipal Officials and Employees | The College of Engineering and Computing Sciences conducted a Training Program that will be relevant and practical training course to facilitate a more efficient and effective government services through the help of technology. Because of the information intensive nature of municipal operations, computers would normally be used for word processing, budget planning, job costing, purchase orders and work orders. These operations transpire needs for municipal employees to be literate into using computers. | 6 Male and 19 Female Municipal Officials and Employees from LGU of Nasugbu, Batangas | March 17, and 24, 2018 | MAC Laboratory, Batangas State University ARASOF-Nasugbu | Local Government Unit of Nasugbu, Batangas | |
| Computer Literacy on Basic Computer Operations and Applications for BHW and BNS of RHU I - Nasugbu | The College of Engineering and Computing Sciences conducted a Training Program that will equip and capacitate the barangay health workers and barangay nutrition scholars from RHU I – Nasugbu, Batangas with basic computer knowledge and operations so they can handle public administration satisfactorily within the demands and in keeping with modern techniques. | 22 Female Barangay Health Workers (BHW) and Barangay Nutrition Scholars (BNS) from RHU I - Nasugbu, Batangas | August 24, and 31, 2018 | MAC Laboratory, Batangas State University ARASOF – Nasugbu | Rural Health Unit I – Nasugbu, Batangas Local Government Unit of Nasugbu, Batangas | |
| Computer Literacy on Basic Computer Operations and Applications for BHW and BNS of RHU II - Nasugbu | The College of Engineering and Computing Sciences conducted a Training Program that will equip and capacitate the barangay health workers and barangay nutrition scholars from RHU II – Nasugbu, Batangas with basic computer knowledge and operations so they can handle public administration satisfactorily within the demands and in keeping with modern techniques. | 20 Female Barangay Health Workers (BHW) and Barangay Nutrition Scholars (BNS) from RHU II - Nasugbu, Batangas | August 24, and 31, 2018 | HEB Computer Laboratory, Batangas State University ARASOF-Nasugbu Campus | Rural Health Unit II – Nasugbu, Batangas Local Government Unit of Nasugbu, Batangas | |
| Empowering Skills and Techniques through Computer Literacy for Barangay Treasurers | The College of Engineering and Computing Sciences conducted a Training Program that will equip and capacitate the Barangay Treasurers with basic computer knowledge and operations so they can handle public administration satisfactorily within the demands and in keeping with modern techniques. | 20 Barangay Treasurers from Nasugbu, Batangas | August 24, and 31, 2018 | CISCO Laboratory, Batangas State University ARASOF-Nasugbu Campus | Department of the Interior and Local Government (DILG) – Nasugbu, Batangas | |
| Philippine National IT Standards (PhilNITS) IT Passport Seminar and Review | Philippine National IT Standards (PhilNITS) Foundation, Inc. is an organization that implements a nationwide certification program for IT Professionals. Aside from requiring knowledge on the wide-range fundamental concepts of IT, it also requires practical knowledge and skills in designing, programming, and testing. There are a variety of reasons why IT graduates would like to take and pass the exam, such as; to prove one's competency in the field of IT, to secure a good-paying job, for IT knowledge and skill measurement, and improvement, and for career advancement and promotion. To address this need, one of the goals of the College of Engineering and Computing Sciences is to enable all of its graduates as well as its alumni to pass the PhilNits Certification Exam. Having its graduates passed the examination would manifest the unceasing effort of the college and the quality of education it provides. This will also mean fulfillment to the VMGO of the institution as the students would be able to fully practice their profession and be responsive to the challenges of 21st century. | 10 BatStateU ARASOF Alumni 194 Graduating students from BSIT and BSCS Programs | September 6, 8, 15, 29, and October 6, 2018 | Hostel Bldg. and CECS Lecture Rooms Batangas State University ARASOF-Nasugbu | Philippine National IT Standards (PhilNITS) Foundation, Inc. Information Technology Promotion Agency Japan BatStateU ARASOF Alumni Association | |
| Technical Assistance with Basic Troubleshooting Techniques Training for Lumbangan National High School Teachers and Staff | The College of Engineering and Computing Sciences in collaboration with the ICT Office of the campus, has conducted a Technical Assistance and Training Program for Teachers and Staff from Lumbangan National High School. The objective of the technical service for the computer laboratory of Lumbangan National High School was to diagnose and troubleshoot the malfunctioned computers. After the repair, the college conducted a training for the teachers and staff on how to maintain and troubleshoot a computer system. | 22 Lumbangan National High School Teachers and Staff | December 1, 6, and 7, 2018 | Lumbangan National High School, Lumbangan, Nasugbu, Batangas | Lumbangan National High School | |
| Robotics in Focus: A Robotics Training-Workshop in partnership with Pinoy Robot Games – Module I | The College of Engineering and Computing Sciences along with the Data Science and Technology Corporation and Pinoy Robot Games conducted a Robotics training to train teachers from selected schools in Nasugbu, Batangas area that offers STEM Academic track. The objective of Robotics in Focus Training program was to provide teachers new learning experiences that would enhance the teaching-learning process through the use of modern technology. The components of this Training Course are (1) Introduction to the Arduino microcontroller, (2) Introduction to hardware programming using IDE, and (3) Program a microcontroller to do basic task computers. | 16 Female and Male Teachers under STEM Academic Track from SHS with Pantalan ES 11 Female and Male Teachers under STEM Academic Track from BatStateU Laboratory School | November 28, 2018 | Internet Laboratory, Batangas State University ARASOF-Nasugbu Campus | Data Science and Technology Corporation and Pinoy Robot Games SHS with Pantalan ES | |
| Robotics in Focus: A Robotics Training-Workshop in partnership with Pinoy Robot Games – Module II | The College of Engineering and Computing Sciences along with the Data Science and Technology Corporation and Pinoy Robot Games conducted a Robotics training to train teachers from selected schools in Nasugbu, Batangas area that offers STEM Academic track. The objective of Robotics in Focus Training program was to provide teachers a new learning experiences that would enhance the teaching-learning process through the use of modern technology. The components of this Training Course are (1) Simple Circuits to control and monitor, (2) Robot Construction, and (3) Robot Testing. | 16 Female and Male Teachers under STEM Academic Track from SHS with Pantalan ES 11 Female and Male Teachers under STEM Academic Track from BatStateU Laboratory School | November 29, 2018 | Internet Laboratory, Batangas State University ARASOF-Nasugbu Campus | Data Science and Technology Corporation and Pinoy Robot Games SHS with Pantalan ES | |
| Robotics in Focus: A Robotics Training-Workshop for Grade 12 under STEM Academic Track – Module I | The College of Engineering and Computing Sciences conducted a Robotics training to train students from selected schools in Nasugbu, Batangas area under the STEM Academic track. The objective of Robotics in Focus Training program was to provide students new learning experiences that would prepare and help them to pursue their interest in studying technology and explore their knowledge and skills specifically in line with robotics. The components of this Training Course are (1) Introduction to the Arduino microcontroller, (2) Introduction to hardware programming using IDE, and (3) Program a microcontroller to do basic task computers | 21 Female and Male Grade 12 Students under STEM Academic Track from SHS with Pantalan ES | December 10, 2018 | Internet Laboratory, Batangas State University ARASOF-Nasugbu Campus | SHS with Pantalan ES | |
| Robotics in Focus: A Robotics Training-Workshop for Grade 12 under STEM Academic Track – Module II | The College of Engineering and Computing Sciences conducted a Robotics training to train students from selected school in Nasugbu, Batangas area under the STEM Academic track. The objective of Robotics in Focus Training program was to provide students a new learning experiences that would prepare and help them to pursue their interest in studying technology and explore their knowledge and skills specifically in line with robotics. The components of this Training Course are (1) Simple Circuits to control and monitor, (2) Robot Construction, and (3) Robot Testing. | 21 Female and Male Grade 12 Students under STEM Academic Track from SHS with Pantalan ES | December 11, 2018 | Internet Laboratory, Batangas State University ARASOF-Nasugbu Campus | SHS with Pantalan ES | |
| Electronic Business Permit System: A tool for streamlining the business permit process in the Business Permits and Licensing Office (BPLO) of the Municipality of Lian, Batangas | The Business Permits and Licensing Office of Municipality of Lian, Batangas asked for a system that will simplify the business permits and licensing operations by automating the permit application process, assessment of taxes and fees, billing, payment, and liquidation of collections. Along with these needs, the College of Engineering and Computing Sciences developed a system based on the requirements of the client. After the development of the first module of the system, it was transferred and the employees from the concerned offices were trained. | BPLO Personnel and all business establishments in the Municipality of Lian, Batangas | October - December 2018 | Business Permits and Licensing Office, Municipality of Lian, Batangas Batangas State University ARASOF-Nasugbu | Local Government Unit of Lian, Batangas | |
Program, Activities and Projects (PAPs)
Brief Description
Beneficiaries
Duration
Food Safety and Sanitation Training
Building Wiring and Basics Motor Control Training
As a continuing development program, it aims to provide relevant and practical training course to laboratory school parents of Batangas State University ARASOF- Nasugbu students and impart the basic knowledge of food safety. Specifically the participants shall be able to: Be aware on basic Gender and Development concepts; Know how to safety keeps the food with regard to time and temperature; Know the proper handling for cross-contamination prevention and to improve/enhance participants technical skills, techniques and practices that will deliver quality service.
Building Wiring and Basic Motors Control Training designed to develop knowledge, skills and attitudes of honed Electricians in accordance with industry standards and community. The project covered the basic and common competencies in electrical installation.
BIT/BSFT Guardians/Laboratory School Parents
October 17, 2019
KapitKamaysaPagbangon
The Extension Services Office of BatStateU ARASOF – Nasugbu initiated accepting donations for the victims of the Taal Volcano eruption early morning of January 13, 2020, as originally planned with our Executive Director Prof. Enrico M. Dalangin, it will be sent to the evacuation center situated at Nasugbu West Central School. At around 1:00 pm, the Incident Command System of ARASOF – Nasugbu through the Incident Commander was activated. Immediately, the meeting was conducted and presided by the Deputy Incident Commander, Assoc. Prof. Josephine D. Vergara through the advice of Dr. Nicky Boy Manalo and Prof. Enrico M. Dalangin. An estimated 15 persons shall be evacuated to BatStateU ARASOF – Nasugbu due to Mt. Taal eruption. Coordination with the Municipal Social Welfare and Development of Nasugbu and Municipal Disaster Risk Reduction and Management was likewise advised. The first floor of the College of Teacher Education Building was identified for accommodating the evacuees. After the meeting, the Incident Management Team was activated immediately. The medical group were on shifting duty headed by Assoc. Prof. Gloria L. Araos together with the CONAHS nurses and health services unit. Initially, 44 evacuees were given accommodation, supplies, and served with dinner. There were 30 volunteers from the faculty and staff, 46 local volunteers and MSWD staff who monitor the evacuees.
In cash or in kind donations were accepted on January 14, 2020. The members of the Incident Command Team along with the volunteers helped in unpacking and segregation of donations. The inventory of relief goods was documented by the Resource Unit. Donations continue to overflow from fellow Filipinos in the country and even abroad. Evacuees continue to rise from 44 to 169.
An orientation meeting of BatStateU ARASOF – Nasugbu ICS Team and the evacuees was held at Joson Gymnasium. The evacuees were informed on the house rules by Assoc. Prof. Josephine D. Vergara and on health concerns, instructions were given by Assoc. Prof. Gloria L. Araos. A special meeting of the BatStateU ARASOF – Nasugbu ICS Team and Municipal Social Welfare and Development (MSWD) representatives was held. The designated room coordinators will be the only ones allowed to request for supplies and disseminate information to the evacuees. The University cafeteria was designated as the dining and food distribution area.
The Medical Logistics section of the Incident Command System provided medical assistance to the evacuees. Several evacuees have experienced untoward symptoms and were given medical interventions such as medication and were accompanied to OspitalngNasugbu for further evaluation and treatment.
On the 13th day of operation in the evacuation center, PHIVOLCS announced alert level 3 of the Taal Volcano Eruption. Some of the evacuees decided to check their houses and if it is safe to return to their homes. Evacuees outside the 14km danger zone were allowed to return after filling up necessary documents for leaving the evacuation.
322 individuals from displaced families in Lemery, Talisay, Agoncillo, Laurel & San Nicolas, Batangas
January 13-30, 2020
PROJECT/ ACTIVITY)
OBJECTIVE
DATE
BENEFICIARIES
LOCATION/VENUE
PARTNER
BAYANihan for the frontliners
This project aimed to help Brgy. Pantalan to provide food for the Barangay Police Officers (BPSO). Specifically, it aimed to
1. Demonstrate the spirit of Bayanihan.
2. Donate money to help the Brgy. to buy and distribute food (snacks) for the frontliners.
April 25, 2020
May 2, 2020
May 4, 2020
10 Heads of the Family (7M, 3F)
10 Heads of the Family (10M)
Twenty Two Barangay Police Officers (BPSO)- (22 male)
Brgy. Bucana
Brgy. Catandaan, Nasugbu, Batangas
Brgy. Pantalan, Nasugbu, Batangas
Brgy. Bucana
Brgy. Catandaan Officials
Brgy. Pantalan Officials
April 23, 2020
10 Heads of the Family (2M, 8F)
Brgy. MuntingTubig, Balayan, Batangas
Brgy. MuntingTubig Officials
April 22 and 24, 2020
Fifteen Barangay Police Officers (BPSO)- (15 male)
Brgy. Bucana, Nasugbu, Batangas
Brgy. Bucana Officials
April 22, 2020
35 Heads of the Family (10 M, 25F)
Brgy. 11, Nasugbu, Batangas
Brgy. Officials of Brgy. 11
Research in Action (ReAct): Publishing Research Works
The College of Teacher Education Extension Services Office intends to contribute to teachers' professional development by enhancingtheir understanding of research and their research skills. This activity specifically aimed to
1. discuss the essential elements of research presentation/publication
2. provide techniques and assist teachers in presenting/publishing research works
Nov. 29, 2019
11 Teachers (1 male/10 female) of Bunducan Elementary School
Bunducan Elementary School
Department of Education Nasugbu West District Office
College of Teacher Education Council
Research in Action (ReAct): Publishing Research Works
The College of Teacher Education Extension Services Office intends to contribute to teachers' professional development by enhancingtheir understanding of research and their research skills. This activity specifically aimed to
1. discuss the essential elements of doing research presentation/publication
2. present techniques and assist teachers in presenting/publishing research works
Nov. 29, 2019
14 Teachers (2 male/12 female) of Bunducan National High School
Bunducan National High School
Department of Education Nasugbu West District Office
College of Teacher Education Council
Research in Action (ReAct): Using and Analyzing Data
The College of Teacher Education Extension Services Office intends to contribute to teachers' professional development by enhancingtheir understanding of research and their research skills. This activity specifically aimed to
1. Discuss important concepts, techniques and tools on data analysis
2. enable participants to learn how to properly and efficiently conduct a research project
3. Conduct specialized sessions in research writing skills highlighting the thebeneficiariesactual production of research
Aug. 30, 2019, Sept. 27, 2019
14 Teachers (2 male/12 female) of Bunducan National High School
Bunducan National High School
Department of Education Nasugbu West District Office
College of Teacher Education Council
Sa Pagsulat, AngatKa! Managing a Student Publication
The training aims to provide information about student publication and to assist teachers to advise a student newspaper. Specifically, it aims to
1. Learn the essential concepts, current practices and trends in student publication
2. Identifying the role of the teachers in organizing student publication
Aug. 30, 2019, Sept. 27, 2019
14 Teachers (2 male/12 female) of Bunducan National High School
Bunducan National High School
The Fisherman
Department of Education Nasugbu West District Office
College of Teacher Education Council
Teaching Reading in the 21st Century
Teaching Reading in the 21st Century focused on teaching the participants on how to improve the reading skills of struggling students. Specificallythis activity aimed to
1. Help the participants enhance their learning on explicit methods of teaching phonemic awareness, decoding, word recognition, vocabulary, oral reading fluency, and reading comprehension and practices in teaching reading to struggling readers.
April 26, 2019
May 31, 2019
June 28, 2019
July 26, 2019
Aug. 30 2019, Sept. 27, 2019, Oct. 25, 2019, Nov. 29, 2019
11 Teachers of Bunducan Elementary School
(1 male/10 female), 30 student volunteers (25 male/5 female)
Batangas State University ARASOF Nasugbu
Bunducan Elementary School
Laboratory School
Brgy. Bunducan Officials and SangguniangKabataan
DepEd Nasugbu West District Office
College of Teacher Education Council
Share A Smile: A Christmas Gift Giving Activity (1)
It aimed to conduct gift giving activity to benefitat least 50 select Grade 1-3 pupils of Bunducan Elementary School. Specifically, it aimed to
1. Demonstrate the spirit of Christmas through sharing (gift-giving)
2. Distribute gift items (foods, toys and clothes).
Dec. 6, 2019
50 Grade 1-3 pupils of Bunducan Elementary School (30 female/ 20 male)
Bunducan Elementary School
Brgy. Bunducan Officials and SangguniangKabataan
Nasugbu Municipal Government
Bunducan Elementary School
College of Teacher Education Council
Share A Smile: A Christmas Gift Giving Activity (2)
It aimed to conduct gift giving activity to benefitat least 50 select Grade 1-3 pupils of Bunducan Elementary School. Specifically, it aimed to
1. Demonstrate the spirit of Christmas through sharing (gift-giving)
2. Distribute gift items (foods, toys and clothes).
Dec. 6, 2019
50 Grade 4-6 pupils of Bunducan Elementary School (22 female/ 28 male)
Bunducan Elementary School
Brgy. Bunducan Officials and SangguniangKabataan
Nasugbu Municipal Government
Bunducan Elementary School
College of Teacher Education Council
KaalamanMulasaAklat: A Book Giving Activity for Teachers
This project intended to provide 30 textbooks (learning materials) to the teachers of Bunducan Elementary School
May 31, 2019
Bunducan Elementary School
11 Teachers of Bunducan Elementary School
(1 male/10 female)
Laboratory School-Elementary
College of Teacher Education Council
KaalamanMulasaAklat: A Book Giving Activity for Teachers
This project's objective was to provide 30 textbooks (learning materials) to the teachers of Bunducan National High School
May 31, 2019
Bunducan National High School
14 Teachers of Bunducan National High School
(2 male/12 female)
Laboratory School-Junior and Senior High School
College of Teacher Education Council
KaalamanMulasaAklat: A Book Giving Activity for Pupils
This activity provided books to beneficiaries that would stimulate curiosity andimprove their literacy skills.
May 31, 2019
Bunducan Elementary School
Bunducan National High School
100 pupils from Bunducan Elementary School (79 female/ 21 male)
100 students from Bunducan National High School
( 75 female/ 25 male)
Brgy. Bunducan Officials and SangguniangKabataan
CTE Laboratory School
College of Teacher Education Council
Research in Action (ReAct): Conducting Research
The College of Teacher Education Extension Services Office deemed it necessary to enrich teachers' understanding of research and to fully develop their research writing skills. Specifically, this extension activity aimed to enable the participants to
1. Discuss the essential concepts in research
2. Learn how to properly and efficiently conduct a research project
3. Conduct specialized sessions in research writing skills highlighting the production of actual outcome of the beneficiaries
March 29,2019
April 26, 2019
May 31, 2019
Bunducan Elementary School
Bunducan National High School
11 Teachers of Bunducan Elementary School
(1 male/10 female)
14 Teachers of Bunducan National High School
(2 male/12 female)
Department of Education Nasugbu West District Office
College of Teacher Education Council
Sa Pagsulat, AngatKa! Journalism 101
The training presented theories and techniques of editorial, feature, sports writing and other important aspects of journalism.
April 26, 2019
May 17,2019
Batangas State University ARASOF Nasugbu
14 Teachers of Bunducan National High School
(2 male/12 female)
The Fisherman
College of Teacher Education Council
Bachelor of Arts in Communication: Organic Farming Literacy Program
Name of Sustainable Extension Programs, Activities and Projects
Brief Description
Beneficiaries
Duration
Location
Seminar on R.A. 10630 also Known as the Revised Rules and Regulation Implementing Republic Act No. 9344 or the Juvenile Justice and Welfare Act (JIWA) of 2006
This seminar aimed to introduce among the participants the diversion program for Children in Conflict with the Law (CICL); to teach the male and female participants about the five pillars of the Philippine Justice System for the benefit of the CICL before they will be integrated in the community; to discuss the ideas of the Kabataan Kontra Droga at Terrorismo (KKDAT) Program of the Philippine National Police; and to discuss the rights of children under the custody of law. This is in partnership with the Philippine National Police and the Department of Social Welfare and Development - Nasugbu, Batangas.
Twenty-seven (27) Technology and Livelihood Education (TLE) public school teachers of the Nasugbu East District
November 8, 2019
Tala National
High School,
Tala, Nasugbu, Batangas
Training on Disaster Preparedness: Fire Exit Drill in Nasugbu, Batangas
This training aimed to strengthen the learnings of the participants relative to their capacities, suitabilities, competencies, abilities and attitude towards disaster preparedness focused on fire situations. Specifically, the training aimed to encourage the male and female participants to effectively plan during emergency situations; to empower the male and female responders as they rescue victims; to guide the participants as they apply the lessons learned from the training during simulated scenarios; and to help maximize their efforts together with the Bureau of Fire Protection-Nasugbu Fire Station. This is in partnership with agencies like the Department of Education and theBureau of Fire Protection.
Twenty-seven (27) Technology and Livelihood Education (TLE) public school teachers of the Nasugbu East District
October 11, 2019
Tala National
High School,
Tala, Nasugbu, Batangas
Training on Values Education: Revisiting Ethics for Barangay Tanods in Nasugbu, Batangas
This training aimed to strengthen the learnings of the participants relative to their capacities, suitabilities, competencies, abilities and attitude towards values education. Specifically, the training aimed to encourage the participants to effectively communicate with the community when giving orders during crisis such as riots and other civil disturbances; to refuel their knowledge relative to their duties and responsibilities as mandated by law;and to maximize the potential skills and resilience of the participants during crises.This is in partnership with the Department of Interior and Local Government.
Thirty (30) Barangay Tanods from the different barangays in Nasugbu, Batangas
August 30, 2019
Crime Laboratory Room, CAS Laboratories Building, BatStateU ARASOF-Nasugbu,
Nasugbu,
Batangas
Training - Workshop on Developing Gender Sensitive Disaster Risk Reduction and Management Information and Communication Campaign
This training aimed to develop the basic skills among the participants in planning, implementing, and evaluating information and communication campaigns relative to disaster and emergency preparedness. Specifically, the project aimed to equip the TLE teachers with the basic principles and strategies in planning, developing, and evaluating gender-sensitive information and communication campaigns on disaster and emergency preparedness; to demonstrate skills learned in Information and Communication campaigns by writing their own gender-sensitive proposal and producing at least one of the proposed campaign materials to help address vulnerability of children and women during a disaster. This is in partnership with the Department of Education - Nasugbu East District and the Municipal Disaster Risk Reduction Management Office - Nasugbu, Batangas.
Twenty-seven (27) participants from the Technology and Livelihood Education (TLE) teachers of the Nasugbu East District
August 16, 2019
Tala National
High School,
Tala, Nasugbu, Batangas
Bachelor of Science in Criminology: Social Development Program
Name of Sustainable Extension Programs, Activities and Projects
Brief Description
Beneficiaries
Duration
Location
Seminar on R.A. 10630 also Known as the Revised Rules and Regulation Implementing Republic Act No. 9344 or the Juvenile Justice and Welfare Act (JIWA) of 2006
This seminar aimed to introduce among the participants the diversion program for Children in Conflict with the Law (CICL); to teach the male and female participants about the five pillars of the Philippine Justice System for the benefit of the CICL before they will be integrated in the community; to discuss the ideas of the Kabataan Kontra Droga at Terrorismo (KKDAT) Program of the Philippine National Police; and to discuss the rights of children under the custody of law. This is in partnership with the Philippine National Police and the Department of Social Welfare and Development - Nasugbu, Batangas.
Twenty-seven (27) Technology and Livelihood Education (TLE) public school teachers of the Nasugbu East District
November 8, 2019
Tala National
High School,
Tala, Nasugbu, Batangas
Training on Disaster Preparedness: Fire Exit Drill in Nasugbu, Batangas
This training aimed to strengthen the learnings of the participants relative to their capacities, suitabilities, competencies, abilities and attitude towards disaster preparedness focused on fire situations. Specifically, the training aimed to encourage the male and female participants to effectively plan during emergency situations; to empower the male and female responders as they rescue victims; to guide the participants as they apply the lessons learned from the training during simulated scenarios; and to help maximize their efforts together with the Bureau of Fire Protection-Nasugbu Fire Station. This is in partnership with agencies like the Department of Education and theBureau of Fire Protection.
Twenty-seven (27) Technology and Livelihood Education (TLE) public school teachers of the Nasugbu East District
October 11, 2019
Tala National
High School,
Tala, Nasugbu, Batangas
Training on Values Education: Revisiting Ethics for Barangay Tanods in Nasugbu, Batangas
This training aimed to strengthen the learnings of the participants relative to their capacities, suitabilities, competencies, abilities and attitude towards values education. Specifically, the training aimed to encourage the participants to effectively communicate with the community when giving orders during crisis such as riots and other civil disturbances; to refuel their knowledge relative to their duties and responsibilities as mandated by law;and to maximize the potential skills and resilience of the participants during crises.This is in partnership with the Department of Interior and Local Government.
Thirty (30) Barangay Tanods from the different barangays in Nasugbu, Batangas
August 30, 2019
Crime Laboratory Room, CAS Laboratories Building, BatStateU ARASOF-Nasugbu,
Nasugbu,
Batangas
Training - Workshop on Developing Gender Sensitive Disaster Risk Reduction and Management Information and Communication Campaign
This training aimed to develop the basic skills among the participants in planning, implementing, and evaluating information and communication campaigns relative to disaster and emergency preparedness. Specifically, the project aimed to equip the TLE teachers with the basic principles and strategies in planning, developing, and evaluating gender-sensitive information and communication campaigns on disaster and emergency preparedness; to demonstrate skills learned in Information and Communication campaigns by writing their own gender-sensitive proposal and producing at least one of the proposed campaign materials to help address vulnerability of children and women during a disaster. This is in partnership with the Department of Education - Nasugbu East District and the Municipal Disaster Risk Reduction Management Office - Nasugbu, Batangas.
Twenty-seven (27) participants from the Technology and Livelihood Education (TLE) teachers of the Nasugbu East District
August 16, 2019
Tala National
High School,
Tala, Nasugbu, Batangas
Bachelor of Science in Fisheries and Aquatic Sciences: Scaling Up Aquaculture Development
Name of Sustainable Extension Programs, Activities and Projects
Brief Description
Beneficiaries
Duration
Location
The Training on Construction and Management of Aquaponics Recirculating System
This training aimed to introduce among the participants the basic steps as regards the construction and management of aquaponics recirculating systems. This is inpartnership with the First Nasugbu Natural Farmers and Department of Education Nasugbu West and East District and in cooperation with the Bachelor of Arts in Communication Program and in cooperation with the Bachelor of Arts in Communication and the Bachelor of Science in Psychology Programs.
Twenty-seven (27) Technology and Livelihood Education (TLE) public school teachers of the Nasugbu East Districts
December 6, 2019
Tala National
High School,
Tala, Nasugbu, Batangas
Seminar - Workshop on the Design, Construction and Management of 50-100 Meter Backyard Fishpond Project for Staff and Custodies of the Municipal Bahay Aruga Center in Nasugbu, Batangas
The seminar-workshop aimed to introduce the participants on how to design, construct and manage a 50-100 meter backyard fishpond project. This is in partnership with the Department of Social Welfare and Development Office - Nasugbu, Batangasand in cooperation with the Bachelor of Arts in Communication and the Bachelor of Science in Psychology Programs.
Thirty-five (35) staff of the Nasugbu Bahay Aruga
November 8, 2019
Nasugbu Bahay Aruga Center, Barangay Butucan, Nasugbu, Batangas
Bachelor of Science in Psychology: Psycharuga Program
Name of Sustainable Extension Programs, Activities and Projects
Brief Description
Beneficiaries
Duration
Location
Reinforcing Agricultural Literacy through Child Development Approach for Nasugbu East District
The project aimed to promote understanding of among the participants the importance of inculcating in the mind of the children the concept of agriculture. Specifically, the project seeks to: give knowledge about child development; to help teachers become agents in the promotion of agriculture among children; to promote and be able to design classroom-based agricultural activities that would help students engage in organic farming. This is in partnership with the First Nasugbu Natural Farmers and Department of Education Nasugbu West and East District and in cooperation with the Bachelor of Arts in Communication and the Bachelor of Fisheries and Aquatic Sciences Programs.
Twenty-seven (27) Technology and Livelihood Education (TLE) public school teachers of the Nasugbu East District
December 6, 2019
Tala National
High School,
Tala, Nasugbu, Batangas
PsychAruga: A Self-Enhancement Program for the Staff and Custodies of the Nasugbu Bahay Aruga (Counseling Skills Training)
This training aimed to strengthen the basic counseling skills of the staff of the Bahay Aruga that would aid in the rehabilitation of the custodies of the center. Specifically, it aimed to give the participants a deeper understanding of the counseling techniques and approaches; to provide information and concrete examples in handling special cases during counseling; and to strengthen the basic counseling skills and strategies. This is in partnership with the Department of Social Welfare and Development Office - Nasugbu, Batangas.
Thirty-five (35) staff of the Nasugbu Bahay Aruga
October 25, 2019
Nasugbu Bahay Aruga Center, Barangay Butucan, Nasugbu, Batangas
PsychAruga: A Self-Enhancement Program for the Staff and Custodies of the Nasugbu
Bahay Aruga
(A Pre-Counseling Skills Training)
This training aimed to strengthen the basic counseling skills of the staff of the Bahay Aruga that would aid in the rehabilitation of the custodies of the center. Specifically, it aimed to develop the basic skills needed in counseling specifically communication and listening; to be able to adapt the correct way of communicating and dealing with the clients specifically those categorized under special or sensitive cases; and to apply the counseling skills learned during the activity. This is in partnership with the Department of Social Welfare and Development Office Nasugbu, Batangas.
Thirty-five (35) staff of the Nasugbu Bahay Aruga
October 18, 2019
Nasugbu Bahay Aruga Center, Barangay Butucan, Nasugbu, Batangas
Name of Sustainable Extension Programs, Activities and Projects
Brief Description
Beneficiaries
Duration
Blood Letting Activity
One of the regular community outreach programs of the College of Nursing and Allied Health Sciences BatStateU ARASOF-Nasugbu Campus is the Pep talk and Blood letting activity. Pep Talk includes the health benefits of donating blood. The beneficiaries of this activity are residents of the Western Batangas in collaboration with Red Cross initially started in the year 2005 and up to present.
Different awards were received by our college for untiringly helping the mission of the Philippine Red Cross such as certificates and plaques during the annual Blood Donors Recognition Ceremony.
131 Blood Recepients from Western Batangas
September 29, 2019
Kapit Kamay sa Pagbangon
The Extension Services Office of BatStateU ARASOF – Nasugbu initiated accepting donations for the victims of the Taal Volcano eruption early morning of January 13, 2020, as originally planned with our Executive Director Prof. Enrico M. Dalangin, it will be sent to the evacuation center situated at Nasugbu West Central School. At around 1:00 pm, the Incident Command System of ARASOF – Nasugbu through the Incident Commander was activated. Immediately, the meeting was conducted and presided by the Deputy Incident Commander, Assoc. Prof. Josephine D. Vergara through the advice of Dr. Nicky Boy Manalo and Prof. Enrico M. Dalangin. An estimated 15 persons shall be evacuated to BatStateU ARASOF – Nasugbu due to Mt. Taal eruption. Coordination with the Municipal Social Welfare and Development of Nasugbu and Municipal Disaster Risk Reduction and Management was likewise advised. The first floor of the College of Teacher Education Building was identified for accommodating the evacuees. After the meeting, the Incident Management Team was activated immediately. The medical group were on shifting duty headed by Assoc. Prof. Gloria L. Araos together with the CONAHS nurses and health services unit. Initially, 44 evacuees were given accommodation, supplies, and served with dinner. There were 30 volunteers from the faculty and staff, 46 local volunteers and MSWD staff who monitor the evacuees.
In cash or in kind donations were accepted on January 14, 2020. The members of the Incident Command Team along with the volunteers helped in unpacking and segregation of donations. The inventory of relief goods was documented by the Resource Unit. Donations continue to overflow from fellow Filipinos in the country and even abroad. Evacuees continue to rise from 44 to 169.
An orientation meeting of BatStateU ARASOF – Nasugbu ICS Team and the evacuees was held at Joson Gymnasium. The evacuees were informed on the house rules by Assoc. Prof. Josephine D. Vergara and on health concerns, instructions were given by Assoc. Prof. Gloria L. Araos. A special meeting of the BatStateU ARASOF – Nasugbu ICS Team and Municipal Social Welfare and Development (MSWD) representatives was held. The designated room coordinators will be the only ones allowed to request for supplies and disseminate information to the evacuees. The University cafeteria was designated as the dining and food distribution area.
The Medical Logistics section of the Incident Command System provided medical assistance to the evacuees. Several evacuees have experienced untoward symptoms and were given medical interventions such as medication and were accompanied to Ospital ng Nasugbu for further evaluation and treatment.
On the 13th day of operation in the evacuation center, PHIVOLCS announced alert level 3 of the Taal Volcano Eruption. Some of the evacuees decided to check their houses and if it is safe to return to their homes. Evacuees outside the 14km danger zone were allowed to return after filling up necessary documents for leaving the evacuation.
322 individuals from displaced families in Lemery, Talisay, Agoncillo, Laurel & San Nicolas, Batangas
January 13-30, 2020