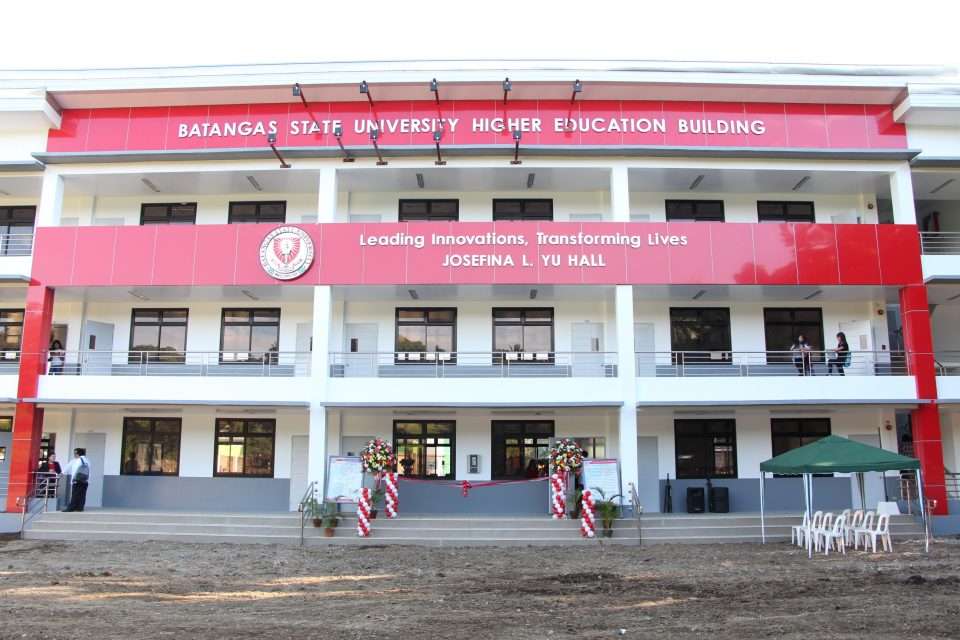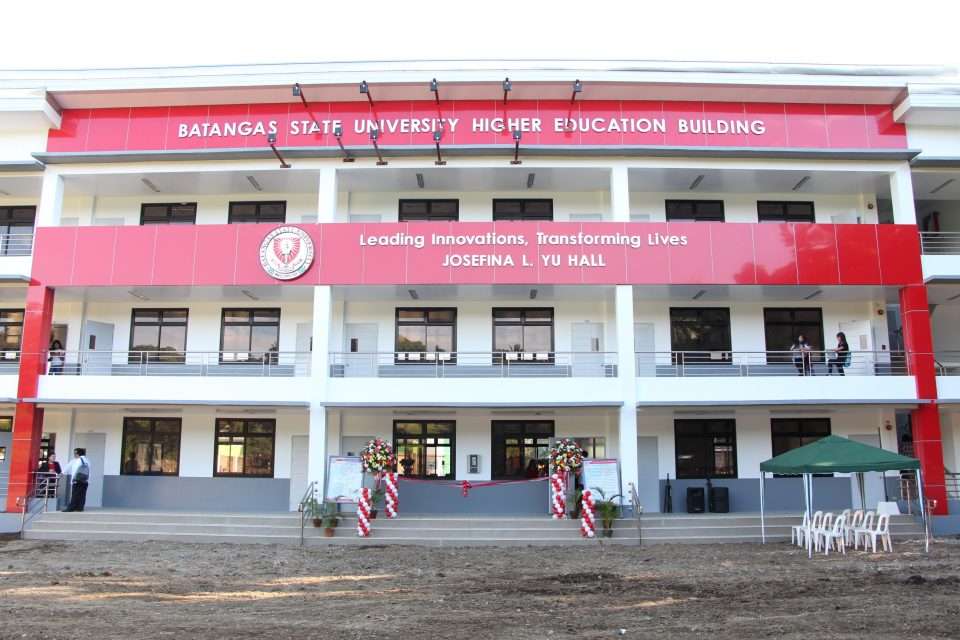 Supreme Student Council – BATSTATEU - THE NEU Alangilan Mabini Campus
The Supreme Student Council of Mabini Campus, as part of the Supreme Student Council - BatStateU-The NEU Alangilan focuses primarily on the development and welfare of the  students of the Mabini Campus. The organization earnestly wants to  generate activities where each Mabini Red Spartan can showcase their potentials in both  academic and non-academic areas.
The Organization wishes to create new waves of passion, excitement and interests as the students navigate their journey inside the National Engineering University - all in line with the University's Vision, Mission and Core Values.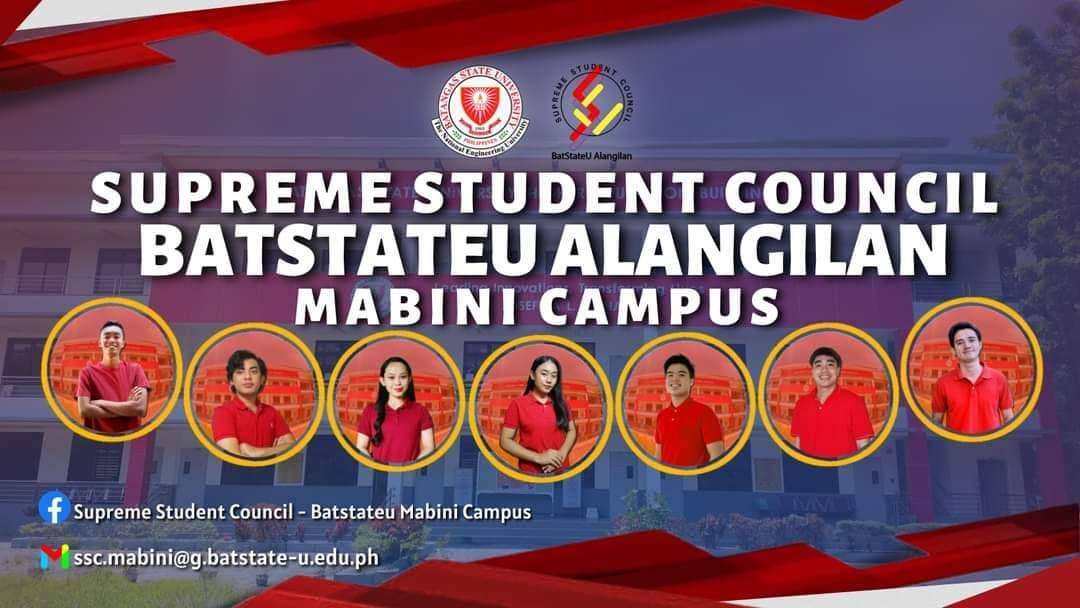 CICS Mabini Student Council

The CICS-Mabini Student Council is an organization from the College of Informatics and Computing Sciences. The organization was named "Society of Information Technology Students" by the former batch of CICS officers (2021–2022) and was later changed to The College of Informatics and Computing Sciences-Mabini Student Council as it became a Student Council. Its objectives are to serve and help students from the CICS have a more interesting college life and learn and enhance their knowledge and skills from the activities that the organization will carry out. The activities that the organization has carried out and will carry out are academic and extra-curricular that are connected to technology, such as seminars, webinars, and training in programming and computer applications, that could help expand their knowledge and give them a peek into what opportunities exist for this course they are taking. This will provide students with a more exciting learning experience and prepare them for their future endeavours.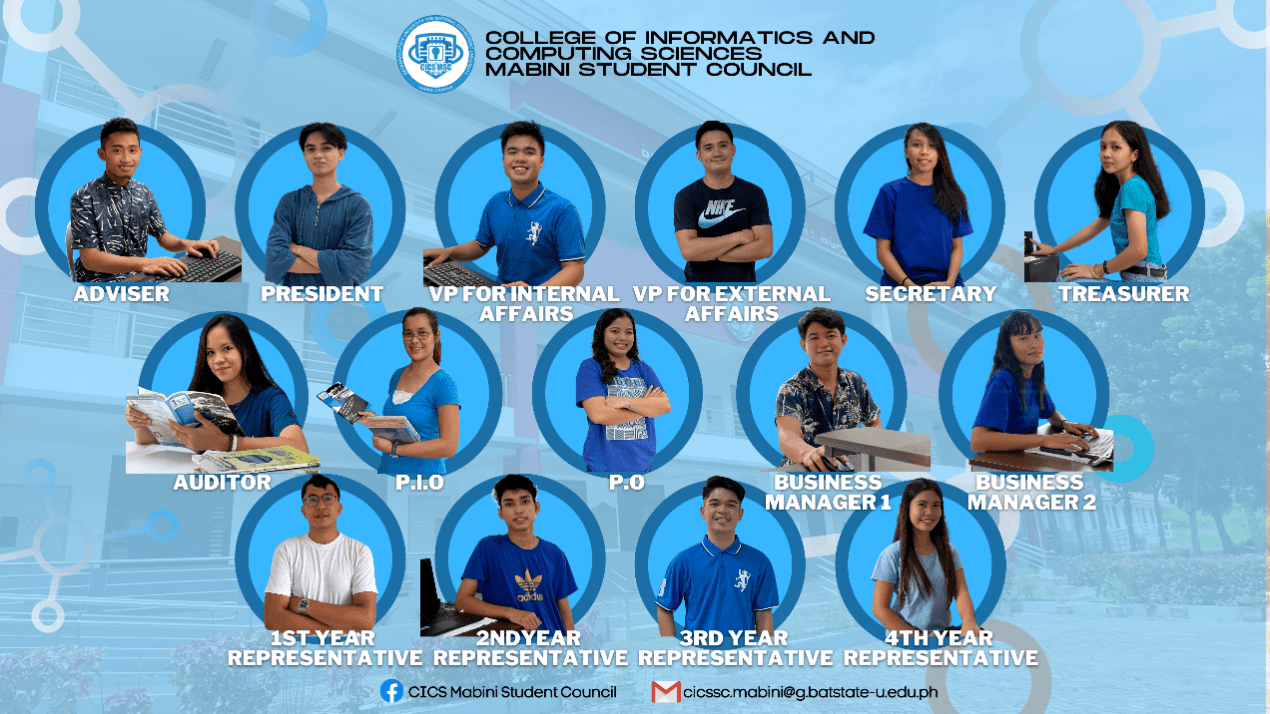 Society of Development Communication Students

The Society of Development Communication Students is a campus-based organization that  operates at BatStateU - TNEU Mabini Campus. It was organized to strengthen the bond among the Development Communication students of the Campus and hone their potentials in becoming the Catalysts of Change in accordance to the University's expectations and aspirations through its vision, mission and core values. The organization's purpose was to give the students ultimate academic experience in the fields of Multimedia, Communication, Research and Community Development as they practice the pragmatic, value-laden and purposive traits of future DevCom practitioners.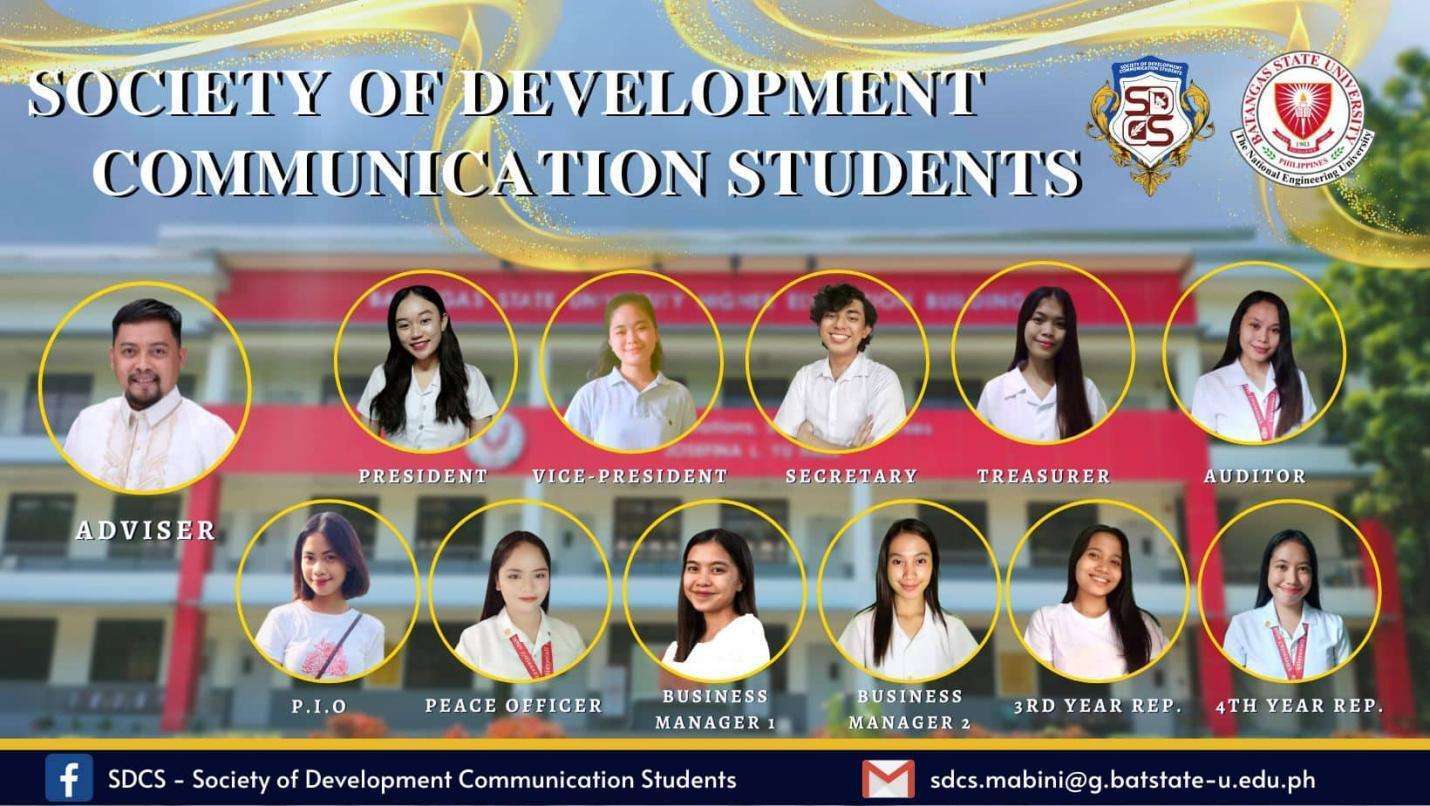 Society of Marketing Management Students

The Society of Marketing Management Students or SMMS of the Campus was established upon the motivation and inspiration of organizing the Marketing Management students of BatStateU TNEU Mabini. SMMS envisions to create and provide opportunities to students to explore more their craft in marketing management and cater to activities that will  improve the skills, knowledge, and productivity of every  CABEIHM student in Mabini.  Also, the organization hopes to instill in students to aspire to achieve their goals  - that is- to make every student live frugally but achieve richly.