BATANGAS CITY — On October 14, the "GUILd Summit 2023" set the stage for a pioneering era in transformative learning as Batangas State University (BatStateU), The Philippines' National Engineering University, unveiled its Microcredentialing Program. This significant event, held in the spotlight of the GUILd Summit 2023, marks a paradigm shift in education and career development, offering a range of cutting-edge industry microcredential courses.
The BatStateU Industry Microcredentials allows learners to upskill through specific, innovative, and high-quality courses, ensuring that their learning is targeted and effective. What sets these microcredentials apart is its industry relevance being co-developed and co-delivered by the University with the industry, thereby offering competencies highly valued in the job market and making graduates more competitive. Learners earn verifiable digital badges upon completion, granting them a distinct advantage in their professional journey. Parallel to this, microcredentials empower individuals to personalize their career pathways with stackable and flexible options that align with their unique goals and ambitions.
Dr. Tirso A. Ronquillo, President of Batangas State University, joined by Hon. Alfredo Pascual, Secretary of the Department of Trade and Industry, led the official launching of BatStateU Industry Microcredentialing Program, signifying a momentous stride toward a future where education remains in sync with industry demand. Highlighting the milestone was the signing of agreements with the University's microcredential industry partners, namely Microsoft PH, CGTD, Inc., CISCO Philippines, Geodata Systems Technologies, Inc., and CIM Technologies, Inc.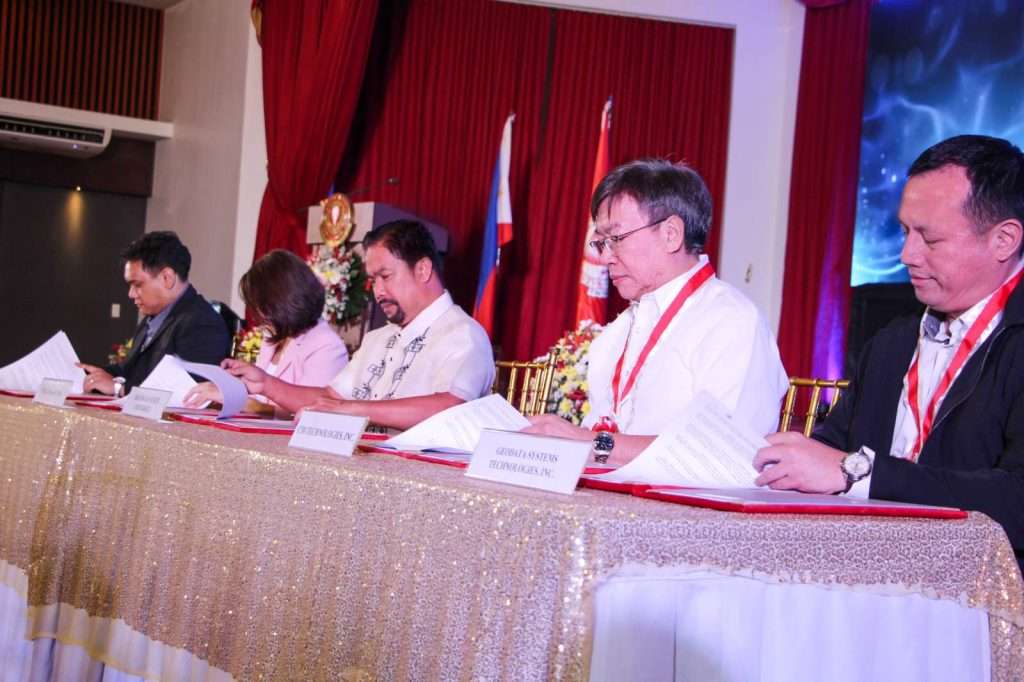 The portfolio of programs comprises a diverse range of fields, spanning from Data Science, Cybersecurity, and Internet of Things to Building Information Modeling, Geographic Information System, and Construction Project Planning, among others.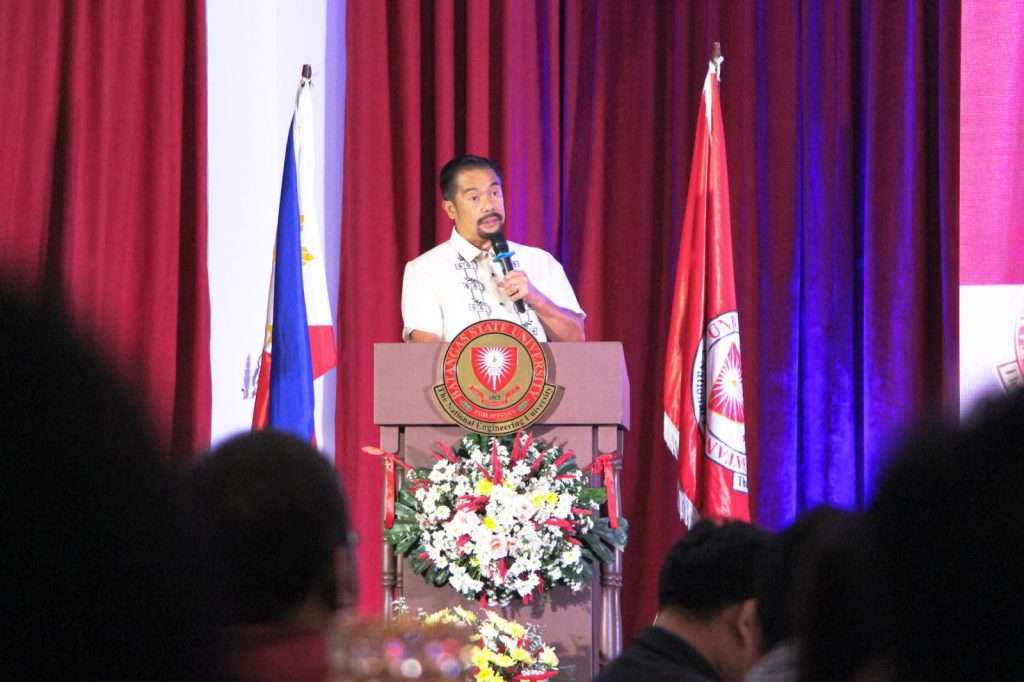 Dr. Ronquillo shared, "As the Philippines' National Engineering University, we are committed to leading innovations through transforming education to meet the evolving needs of our students and industry partners. This launch of the BatStateU Industry Microcredentials represents a significant milestone, a testament to our dedication to equip learners with valuable, real-world skills. These microcredentials are designed to empower individuals to excel in their careers, bridging the gap between education and employment."
"We are proud to partner with leaders in the industry who share our vision for a more dynamic and competitive workforce. Together, we are unveiling the future of transformative learning," Dr. Ronquillo added."
The GUILd Summit 2023 served as a platform for the convergence of government, University, and industry leaders, advancing an environment for comprehensive dialogues across four transformative thematic domains (i.e. Next-Generation Infrastructure, Manufacturing, and Trade; Digital Innovations and ICT Transformation; Health, Biotechnology, and Nutrition for Tomorrow; Climate Resilience and Sustainable Ecosystems) that are instrumental in shaping the global landscape.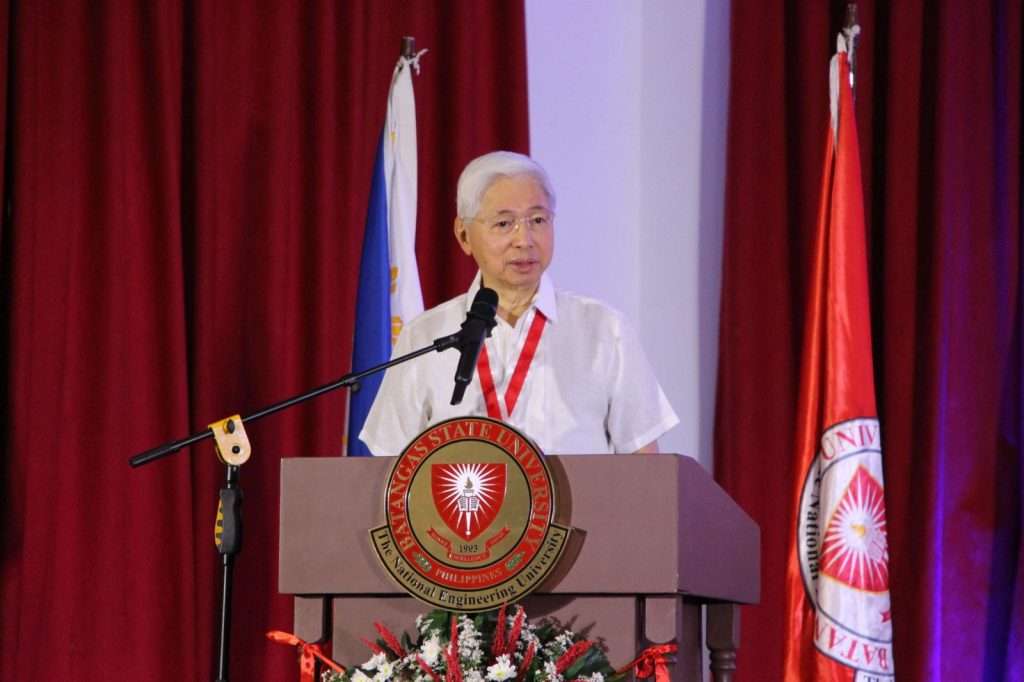 This also featured a lineup of eminent speakers and thought-provoking sessions, including a keynote address by Sec. Alfredo E. Pascual. His address, titled "Educate, Legislate, Innovate: A Blueprint for Tripartite Synergy," provided valuable insights on the critical roles of the academe, government, and industries in fostering collaboration towards innovation, followed by engaging panel discussions on the Philippines in the global value chain, industrialization strategies, and the profound impact of microcredentialing across diverse industries.

Batangas State University is the Philippines' National Engineering University by virtue of Republic Act No. 11694; renowned for its engineering education excellence, this Level-IV state university has produced over 180 engineering board topnotchers, cementing its position as the country's largest engineering university. Notably, BatStateU is the first and, thus far, the only state university in the Philippines with engineering and computing programs accredited by ABET's Engineering Accreditation Commission and Computing Accreditation Commission. Batangas State University. (BatStateU) has earned three stars in the QS Stars Rating. Furthermore, it was ranked as the 351st World's Most Sustainable University in the 2022 UI GreenMetric World University Rankings and is also recognized as the 90th most innovative University globally in the prestigious World University Rankings for Innovation (WURI) 2023 and secured a notable ranking between 601st-800th among 1,591 universities from 112 countries/regions in the THE Impact Rankings 2023.
Learn more about BatStateU Industry Microcredentials here: https://batstate-u.edu.ph/microcredentials/