Labspace for Innovation Knowledge Honing and Application Fabrication Laboratory (LIKHA FabLab)
General Mandate of the Center
LIKHA FabLab aims to provide access to digital fabrication machineries and technical expertise to aid Micro, Small, Medium Enterprise (MSMEs), in prototype, product development. It operates as a shared service facility with partnership with DTI.
Programs, Activities, and Projects
Trainings, Seminars and Workshops
Digital Fabrication
Partnership with MSMEs, startups, researchers and industry
Notable Projects (Include Title, Funding Agency, Duration, Budget)
Manufacturing of 3D printed and vacuum formed face shields for our health workers.

Materials used are from donations from different individuals.
Equipment Available as a Shared Service Facility
Eleven (11) 3D Printers
Wood and Acrylic Laser Engraver/Cutter
Metal Laser Engraver
Vacuum Forming Machine
CNC Milling Machine
Decal/Sticker Printer
Cutter Plotter Machine
Multimeter and Oscilloscope
Photos of the facility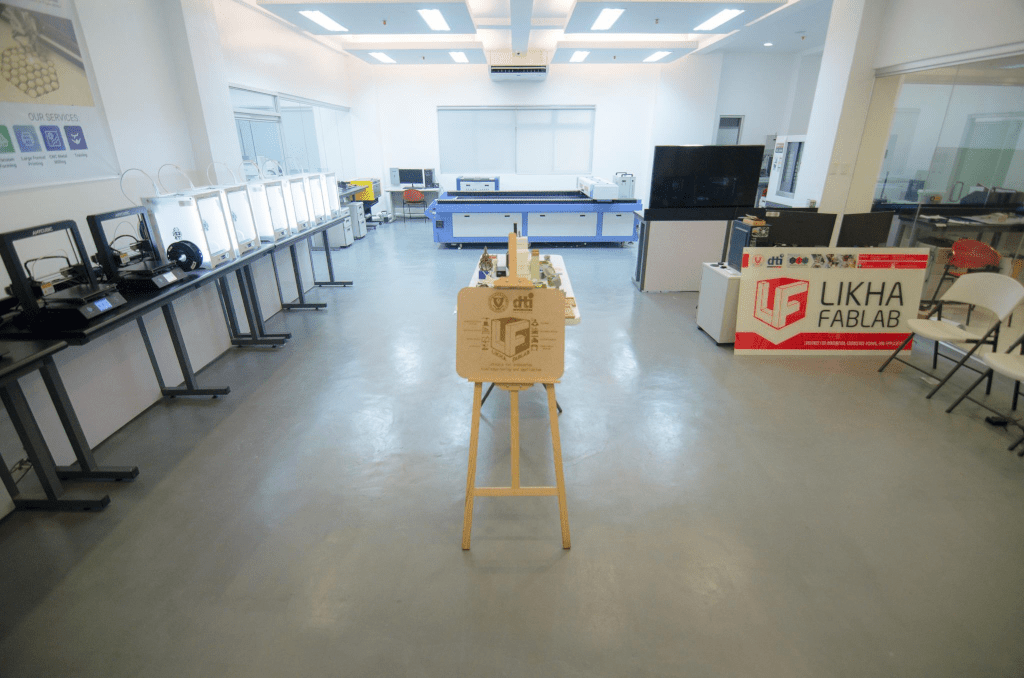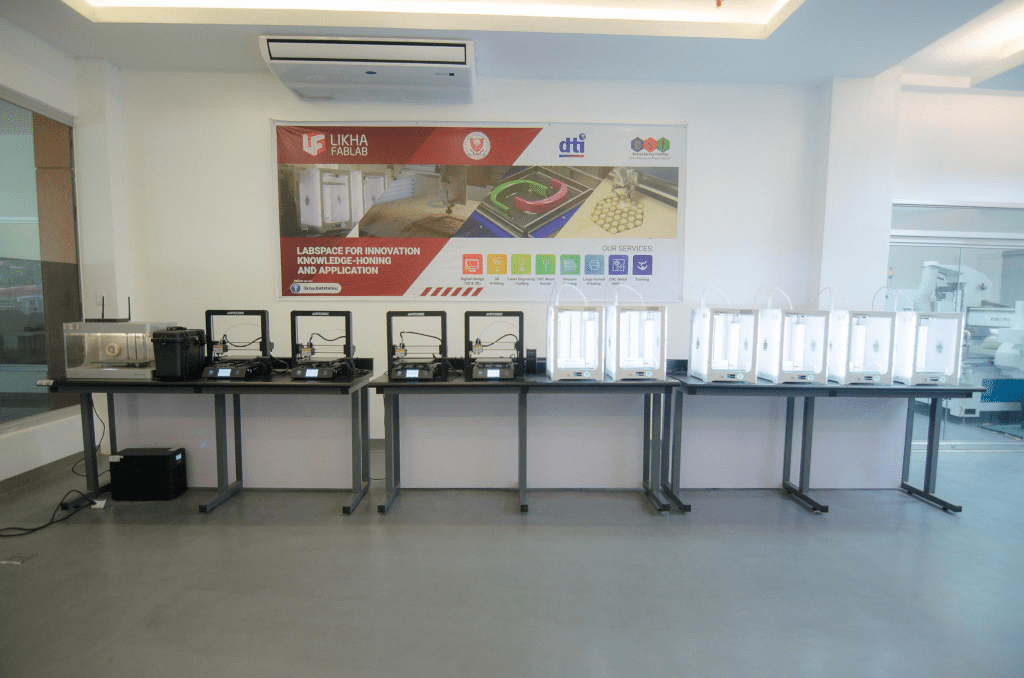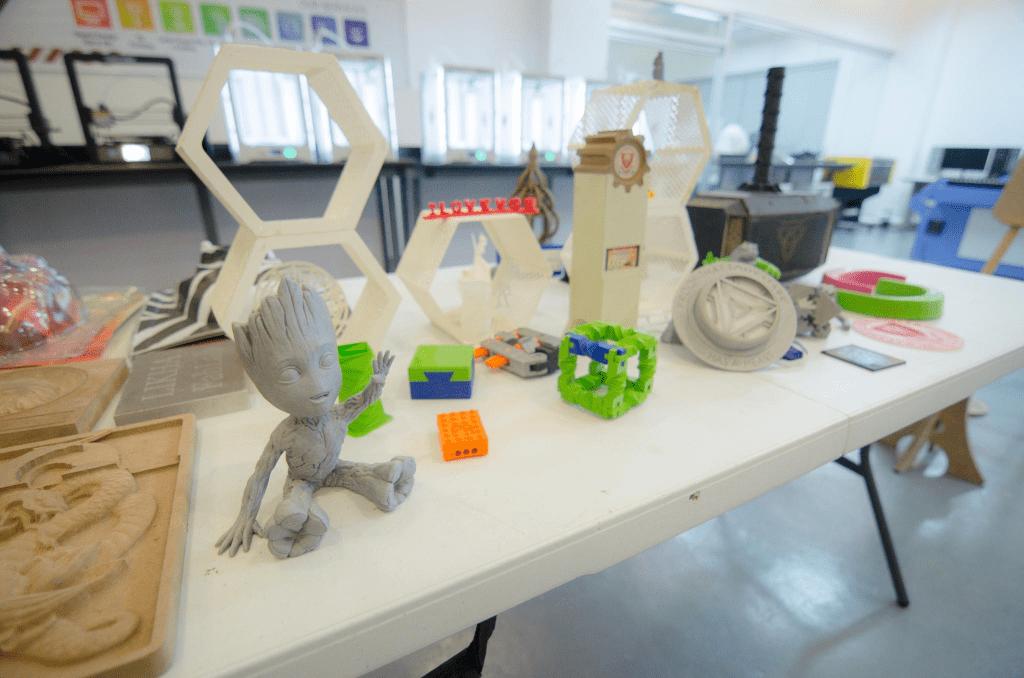 Website: https://www.fablabs.io/labs/LIKHAFabLab
Facebook: https://www.facebook.com/likha.batstateu/
CONTACT

---
Engr. JOHN CARLO V. AGGARI
Center Head, LIKHA FabLab
Mr. JORU VALENCIA
Design Development Supervisor
Telephone: (043) 980-0385 loc. 2402
Mobile: 09196236901
Email: likhafablab@g.batstate-u.edu.ph, Johncarlo.agarri@g.batstate-u.edu.ph
Address: 1F STEER Hub Bldg., Batangas State University -TNEU Alangilan Campus, Batangas City, Batangas, Philippines 4200