Programs, Projects and Activities
Capability Building (Training on GIS Mapping) Smart Analytics and Engineering Innovation Technical Assistance and Advisory Services

---
LARGA Mabini: Lindol Adaptation and Recovery with Geo-Hazard Assessment for Mabini
Project LARGA Mabini is a university-wide extension service activity of the university focusing on the rehabilitation of the entire municipality of Mabini. It includes Needs Assessment, Technology Transfer thru development of SIGAW Units, SMART Analytics thru Geo-hazards mapping, Stress Management, and DPR CCA Capability Building.
Learning Express (LEX) Batangas Program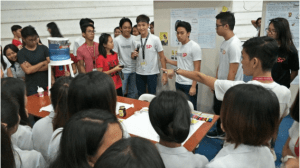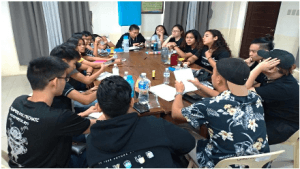 This social gathering is held to further strengthen the ties between Batangas State University and Singapore Polytechnic International where students from both institutions team up to render their services to their respective adopted barangays. Learning Express is a great avenue where participants can develop empathy and make meaningful memories with the people that they are with. This could also help participants build life-long friendships and gain new skills through outreach activities. Each team will get to work with an adopted community as they integrate their skills in the use of Design Thinking Methodology to come up with innovative solutions that would greatly help in meeting the needs of the local community. The participants will get immersive experiences as they work together with their peers and develop a sense of purpose through social contributions to the society. Through Learning Express, the teams get to interact with the different cultural structures and norms or the community and expand their views regarding the world they live in.
Technology Transfer, Utilization and Adoption Program

---
Technology Transfer and Skills Training: Design and Development of Coconut Husk Carboniser with Waste Heat Recovery Machine for the Production of Charcoal as an Alternative Biofuel in Luntian Marketing
Luntian Marketing Multi-Purpose Cooperative is one of the suppliers of coconuts here in the Philippines which is located at Lipa City, Batangas. The end user supplies fresh coconuts everyday in hotels and other establishments. 12,000 of coconuts are being produced in the farm every month. This extension project aims to reduce the waste coconut husks in their farm as it adds to their income.
SIGAW - Tsunami Early Warning System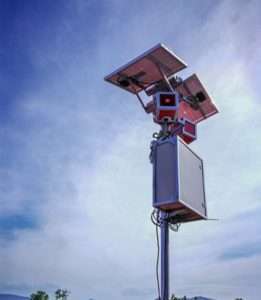 Batangas State University is mandated to perform extension functions to provide scientific technological services to the constituents of Batangas Province and recognizes the need to strengthen its services and network to Local Government Units (LGUs) and private agencies to make functional its goals in development, research and extension services. BatStateU conducted research on the development of SIGAW or Solar Powered Isotropic generator for Acoustic Wave as part of the Wireless Integrated Solutions for Emergency Response (WISER). SIGAW, which is a Filipino word for scream or shout, serves as a tsunami early warning system for seaside communities.