BATANGAS, Feb. 18 – Batangas State University officially broke ground today on its new Student Services Center (SSC) building at the BatStateU ARASOF-Nasugbu in Brgy. Bucana, Nasugbu, Batangas.
University President Dr. Tirso A. Ronquillo led the groundbreaking ceremony to mark the construction of the new-age building that will soon rise in the constituent campus.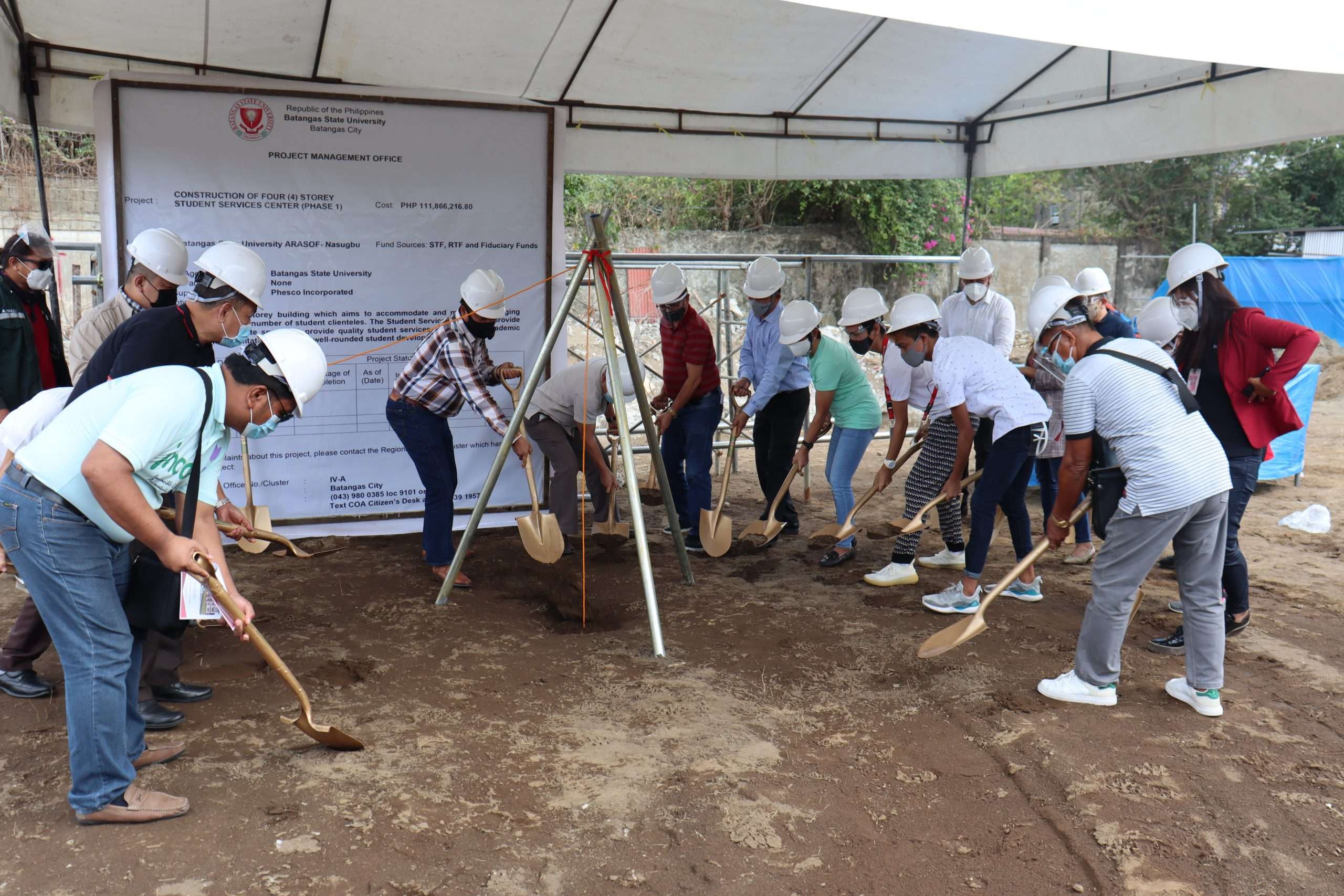 In his opening remarks, President Ronquillo asserted the university's vision to be a premier national university and motivated all its constituents to take part in achieving this goal.
"We should be nationally relevant. We should be doing things which will have impact. We should have our contribution in building communities, in building industries," he said.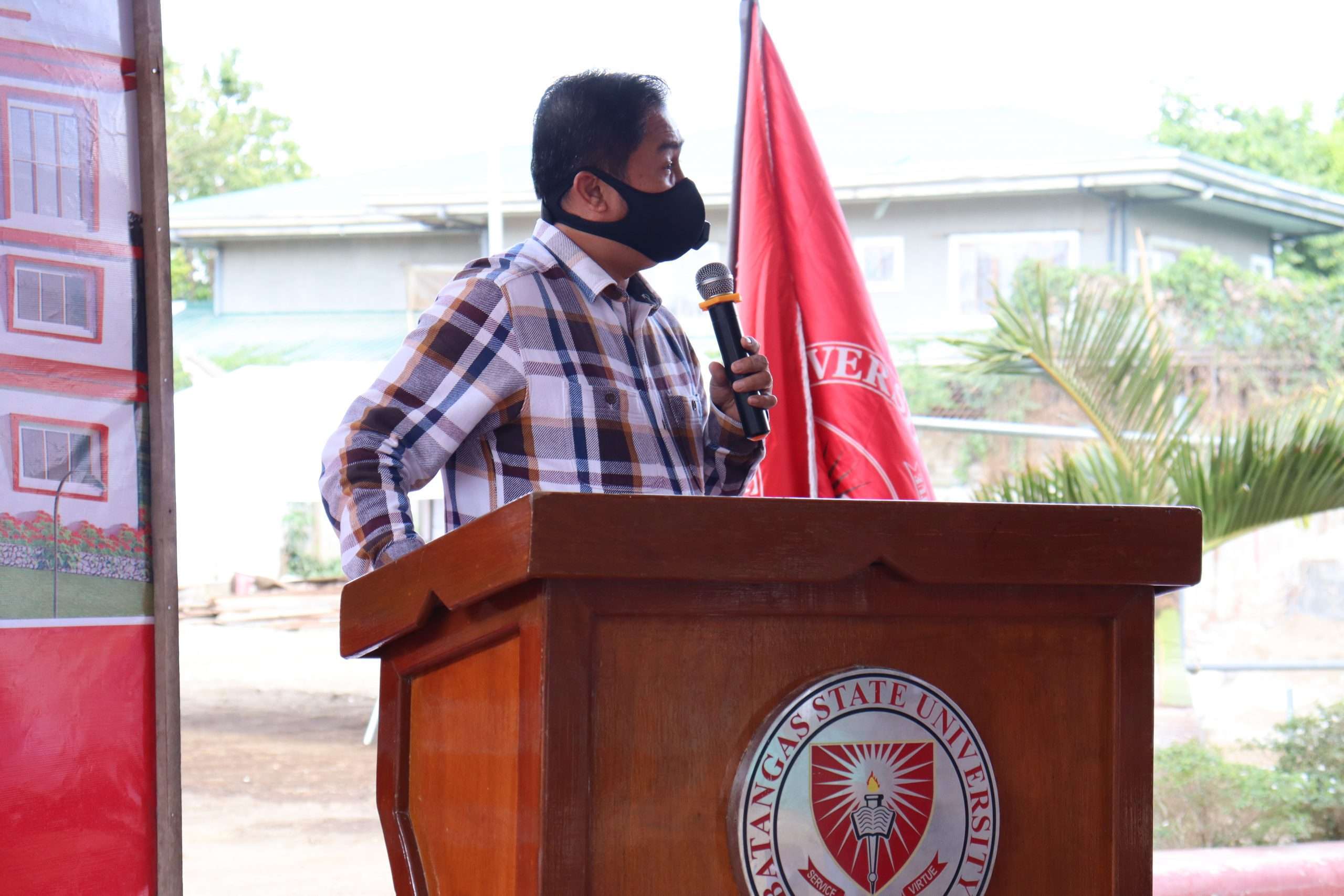 The president took pride in the continuous infrastructure development projects in BatStateU and all of its constituent campuses whose ultimate aim is to provide quality service for the students. He further expressed his appreciation to the stewards of the campus — the officials, faculty, staff and students, for their unwavering commitment and dedicated service that greatly contributes to the growth and progress of ARASOF-Nasugbu.
BatStateU ARASOF-Nasugbu Chancellor, Dr. Enrico M. Dalangin expressed his warmest gratitude and appreciation to the support of the university for this undertaking, as well as to the initiatives of the Project Management Offices of ARASOF-Nasugbu and BatStateU Central Administration.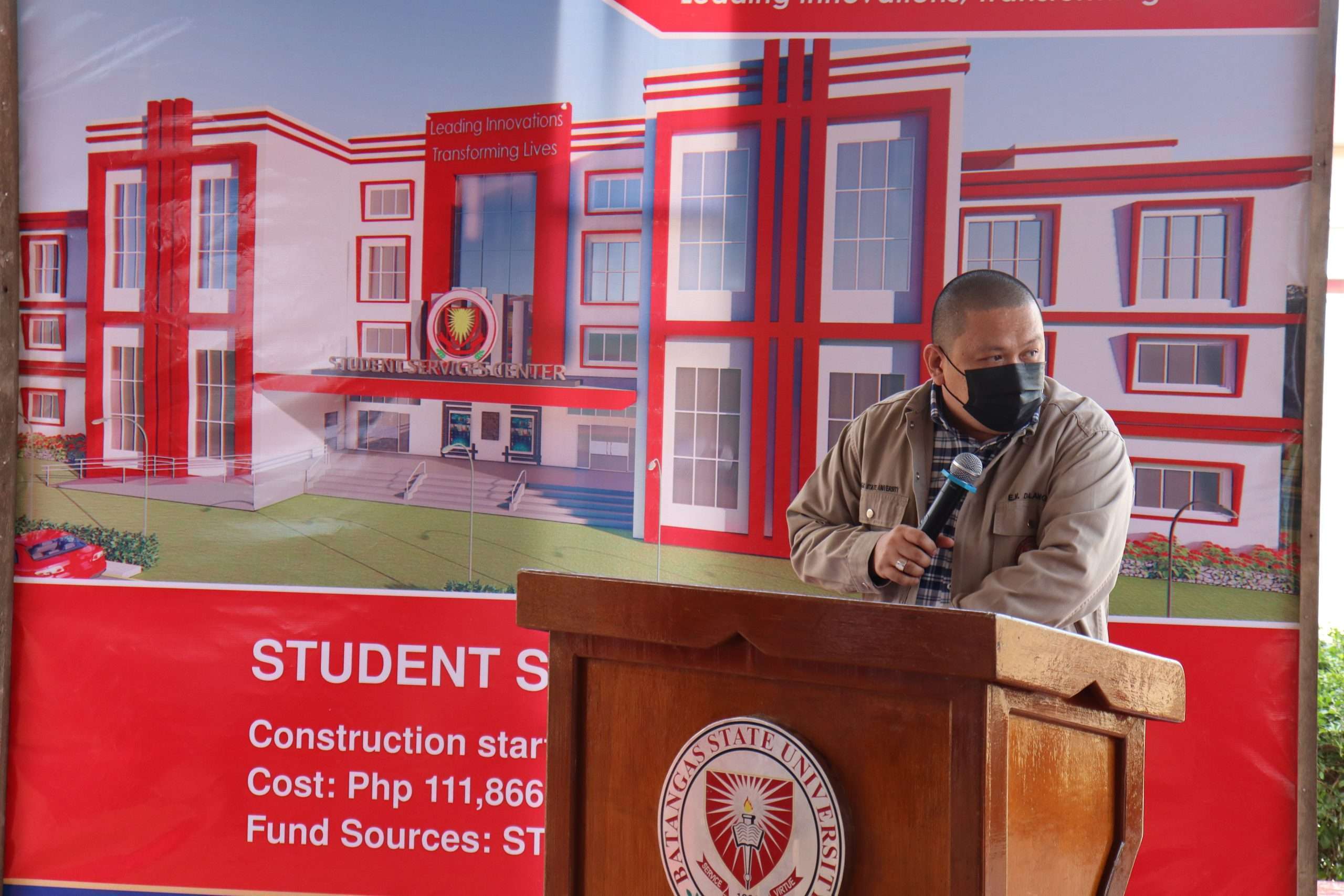 Dr. Lorissa Joana E. Buenas, ARASOF-Nasugbu Vice Chancellor for Academic Affairs, recognized and applauded all efforts "for building pillars for a better future of our dear university, providing better services for our stakeholders and students, as we lead for greater innovations and in transforming the lives of our students."
The four-storey SSC building will house the offices and other student-friendly spaces which will provide quality student services in support to academic instruction, and facilitate holistic and well-rounded student development.
Also present during the ceremony were the members of the President's Advisory Council (PAC), BatStateU Faculty Regent Dr. Jesse Nelson P. Llana, Municipal Councilor Mildred Sanchez Belo, Brgy. Bucana Chief Leon Esguerra along with other local officials, ARASOF-Nasugbu officials, retirees, student leaders, faculty, and staff.
Proper social distancing and standard health protocols were observed throughout the conduct of the program.