The Department of Social Welfare and Development (DSWD) hails Batangas State University as the Gawad Serbisyo National Awardee during the 2021 PaNata ko sa Bayan Awards: Pagkilala sa Natatanging Kontribusyon sa Bayan held at DSWD Malasakit Auditorium, Batasan Pambansa Complex, Quezon City, February 28.
The Gawad Serbisyo Award is a recognition given to institutions that exemplify humanitarian assistance, timely services and logistical support specifically during relief services, emergency assistance, and disaster operation. Batangas State University is the only state university in the country that received this award.
Over the years, BatStateU had shown exemplary performance in research and extension service in the areas of technology innovation applied to disaster risk reduction and management, humanitarian assistance, livelihood trainings to Internally Displaced Populations (IDPs) due to Taal Volcano eruption, and information dissemination through Ugnayan: Pamantasan at Pamayanan Radio program among others.
The award was received by Dr. Tirso A. Ronquillo, BatStateU President, Dr. Armando V. Mendoza, Jr., Director for Extension Services Office, Dr. Benedict O. Medina, Assistant Director for Extension Monitoring and Impact Assessment, and Mrs. Kristia Lei A. Reyes, Assistant Director for Community Development Services, along with the other awardees from international and local organizations, volunteer groups and individuals, local government units, and media.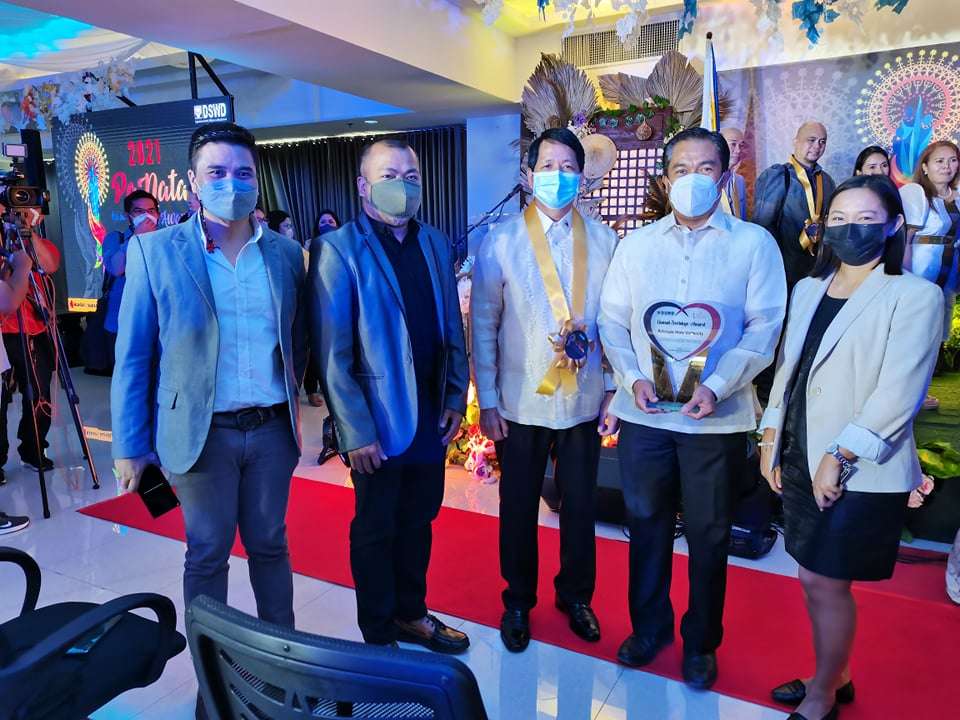 Dr. Ronquillo expressed his sincerest gratitude to DSWD Central, Regional and Provincial Offices, faculty researchers and extensionists, and other stakeholders who contributed to this success. "In Batangas State University, we regard community service not only as a core university function, but more importantly as a social responsibility", he said.
Sec. Rolando Joselito D. Bautista of DSWD recognized the contributions of all institutions who continuously support the department's social welfare and development programs. "May this humble tokens of appreciation inspire you to continue giving aid to the marginalized", said Sec. Bautista.
BatStateU will continue its passion and commitment in building communities to help attain global sustainable development .