Dr. Peter Laszlo, a Rector's representative of the Hungarian University of Agriculture and Life Sciences paid a social visit to Batangas State University, The National Engineering University (BatStateU-The NEU) to discuss the possibility of collaborations on academic, research and extension, February 3.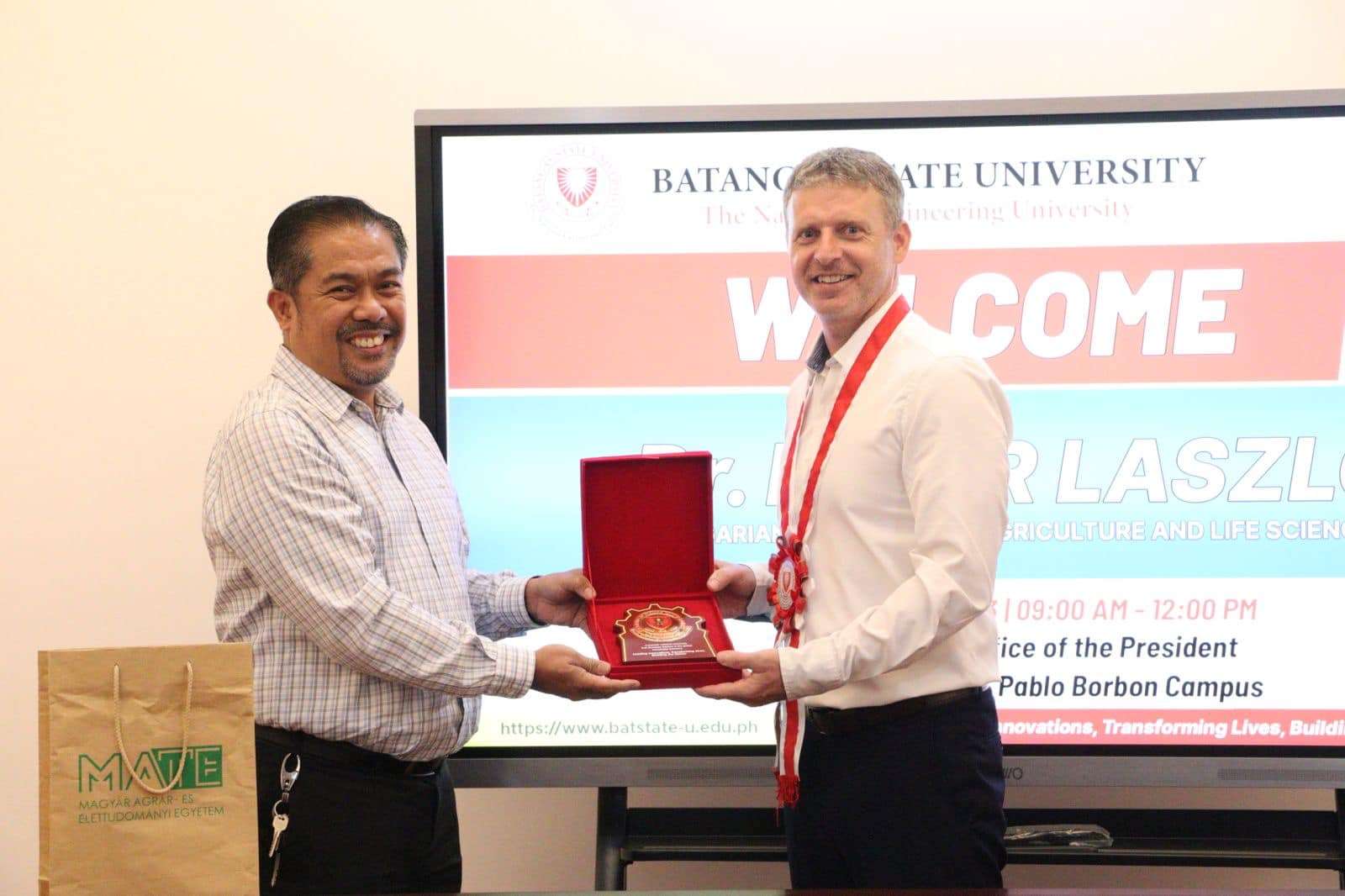 The delegation was led by Dr. Laszlo and Ms. Anna Ramilo, Executive Assistant to the Head of the Commercial Section Embassy of Hungary Manila, and was cordially welcomed by University President, Dr. Tirso A. Ronquillo.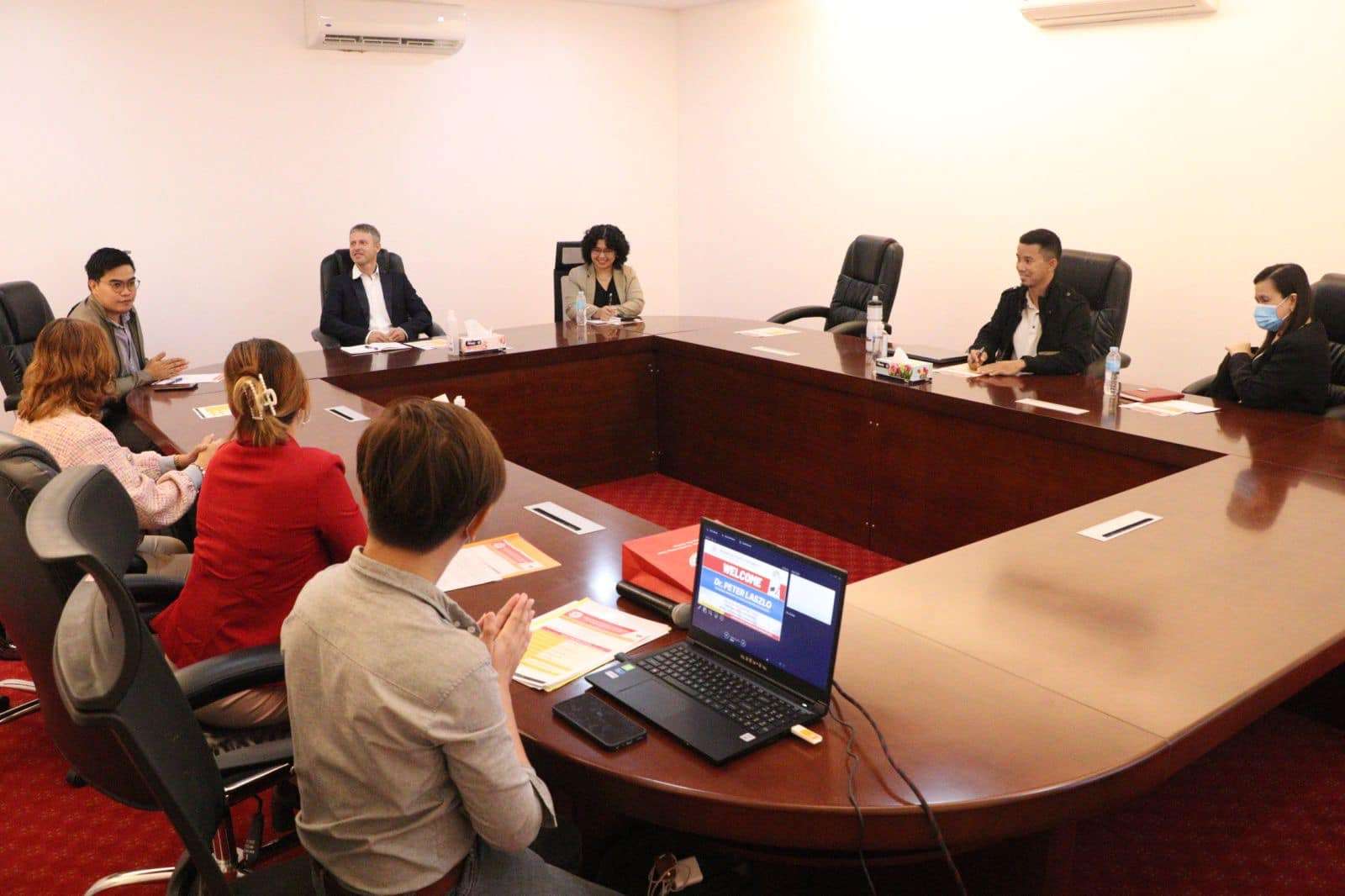 During their visit, they held discussions with Atty. Noel Alberto S. Omandap, Vice President for Development and External Affairs, Dr. Teodorica G. Ani, Director of External Affairs, accompanied by BatStateU Lobo Director Dr. Romel U. Briones, and Director of Research, Dr. Rosenda A. Bronce. They exchanged viewpoints and concepts for future research partnerships in organic farming, food processing, irrigation, and technology transfer. Scholarships for faculty members were also discussed in furthering the University's goals of providing high-quality education and cutting-edge research opportunities.
"This visit has created the groundwork for a long-term and mutually beneficial partnership that will pave the way for greater advancements in the field of agriculture and education in the Philippines," Dr. Ronquillo said.