Batangas State University, The National Engineering University (BatStateU-The NEU), and the Lingnan University of Hong Kong forged a partnership to strengthen their extension services programs and expand their reach into developing inclusive, resilient, and sustainable communities. The collaboration is set to benefit various areas, including Barangay Talib Pandayan, Batangas City, and Talaibon, Ibaan, Batangas. Dr. NG Aik Min, Senior Project Officer -Office of Service at Lingnan University, visited BatStateU-The NEU on December 21, 2022.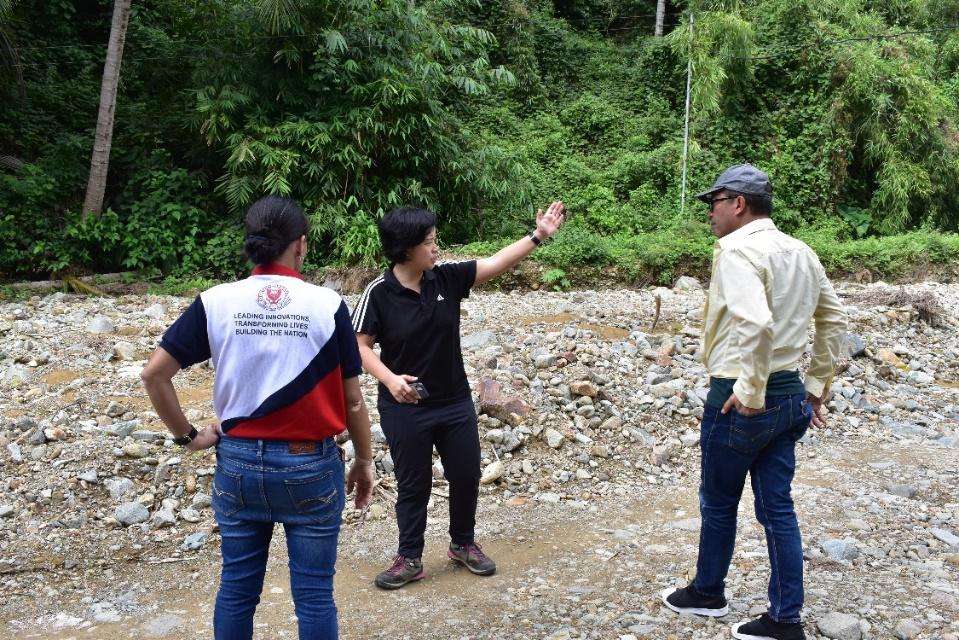 Welcomed by the City Disaster Risk Reduction and Management Office (CDRRMO), Dr. Min, and BatStateU-The NEU officials checked the office's programs and its best practices. Brgy. Talahib Pandayan, Batangas City's most disaster-prone area, was identified by CDRRMO as a primary recipient area.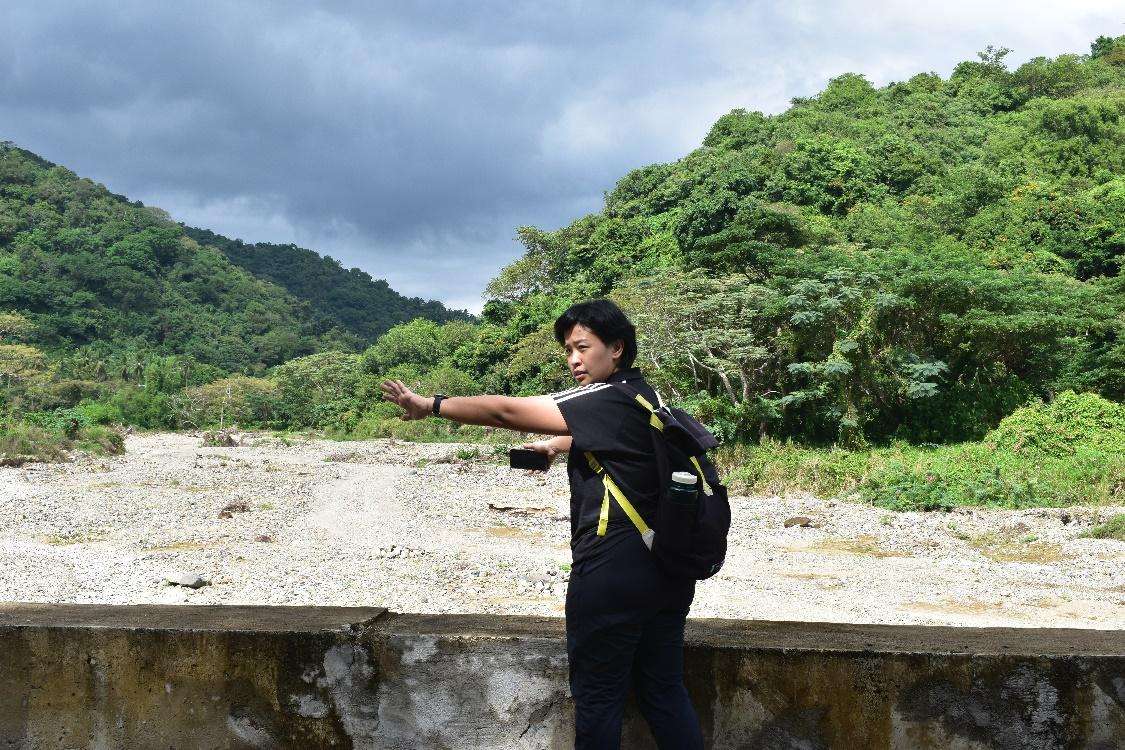 The two teams paid a visit to the community on December 22, 2023. Following a courtesy call at the Talahib Pandayan Brgy. Hall, the team conducted community exposure where they interviewed residents of Talahib Pandayan's selected villages. They identified hazardous areas near coastal, lowland, and upland residences. Dr. Min listened carefully to the community's difficulties and validated their concerns.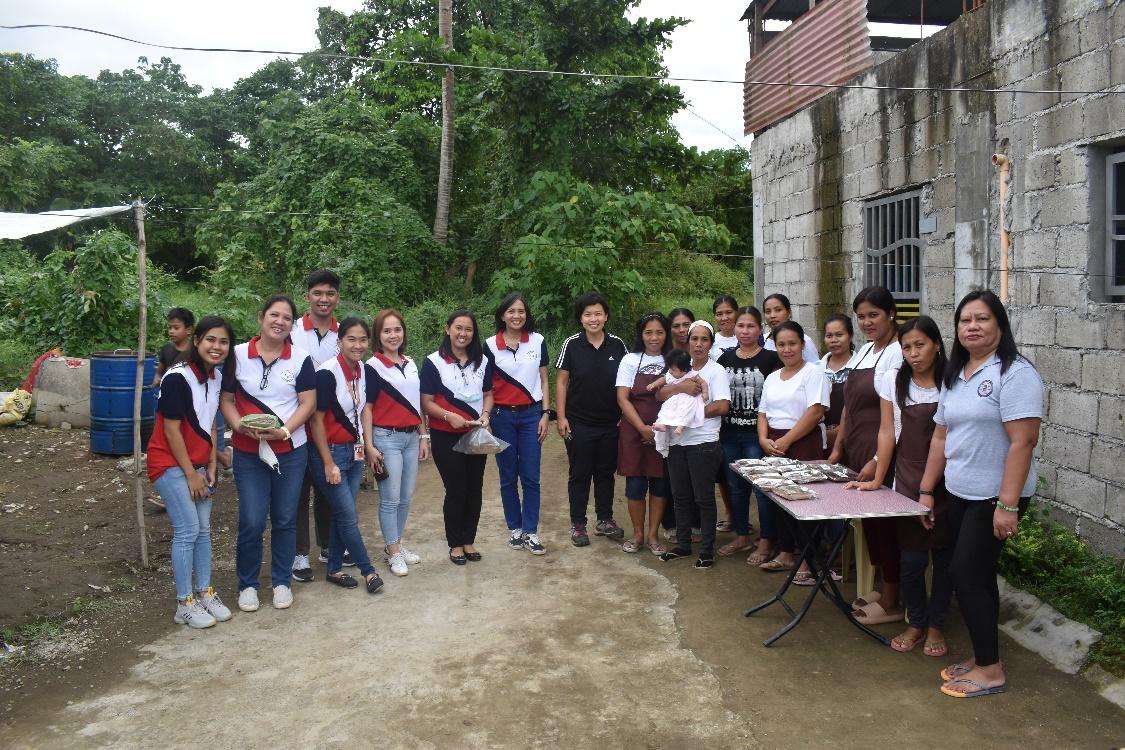 Following the tour to Talahib Pandayan, the team traveled to Talaibon, Ibaan, Batangas, where Dr. Mandane-Garcia took Dr. Min to the residents' "tinapahan" store. The store features a BatStateU extension project that teaches women to make tinapa for income generation. Locals enthusiastically accepted the visitors and demonstrated how they produce and sell tinapa.
Dr. Tirso A. Ronquillo, President of BatStateU-TheNEU, met and toured Dr. Min at the Science, Technology, Engineering, and Environment Research (STEER) Hub. They also met Dr. Min's colleague, Dr. Alber KO, through a Zoom meeting, where Dr. Ko highlighted his outstanding work and innovative efforts. He discussed his experience in mechanical engineering, artificial intelligence, and robotics. As part of his academic study, he created miniature robots for search and rescue. Dr. Ko and his team volunteered with MSF and the Red Cross as disaster relief and risk management volunteers for over ten years.
Dr. Ko emphasized the goal of creating collaborations with other colleges to produce more programs on disaster relief, risk, and emergency management. He underscored the Lingnan Entrepreneurship Project, the Carbon Care Innolab, where they developed air purifiers as part of their efforts. These purifiers will be distributed to Hong Kong's small residences, which are notably less typical in size. Dr. Tirso A. Ronquillo commended Dr. Ko for Lingnan University's significant accomplishments in Humanitarian Technology, stating that it aligns with BatStateU-The NEU's mandate to develop technologies for humanity. Dr. Ronquillo also sealed BatStateU's participation in Lingnan University's upcoming incubation program. This partnership will undoubtedly strengthen the extension services programs of both universities and contribute to creating sustainable communities, ultimately leading to positive change.