"Kami ngay-on eh naririne! Pak Gay-on! Barako kami!" is what the International students chanted during the celebration of the International Students' Day on November 24, 2022 at Batangas State University, The National Engineering University, Pablo Borbon Campus.
Organized by the External Affairs Office – Central in cooperation with College of Teacher Education (CTE) and College of Accountancy, Business, Economics and International Hospitality Management (CABEIHM), the activity is part of the PROJECT PINOY initiative which aimed to promote the Filipino / Batangas language and culture to the international students of Batangas State University to have an in-depth knowledge on the traditions, tourist destinations, and dishes offered by the province of Batangas.
Dr. Teodorica G. Ani, Director of External Affairs-Central warmly welcomed the international students of the University and expressed her gratitude to them as they participated well in the activity. She shared that this is already the second leg of the planned affair for the international students.
On the other hand, Ms. Maribel A. Gutierrez, On-the-Job Coordinator and one of the Filipino Lecturers from CTE presented some Filipino traditions like "pagmamano" and the common Batangueño words and phrases that the international students might add to their vocabulary while staying here in Batangas.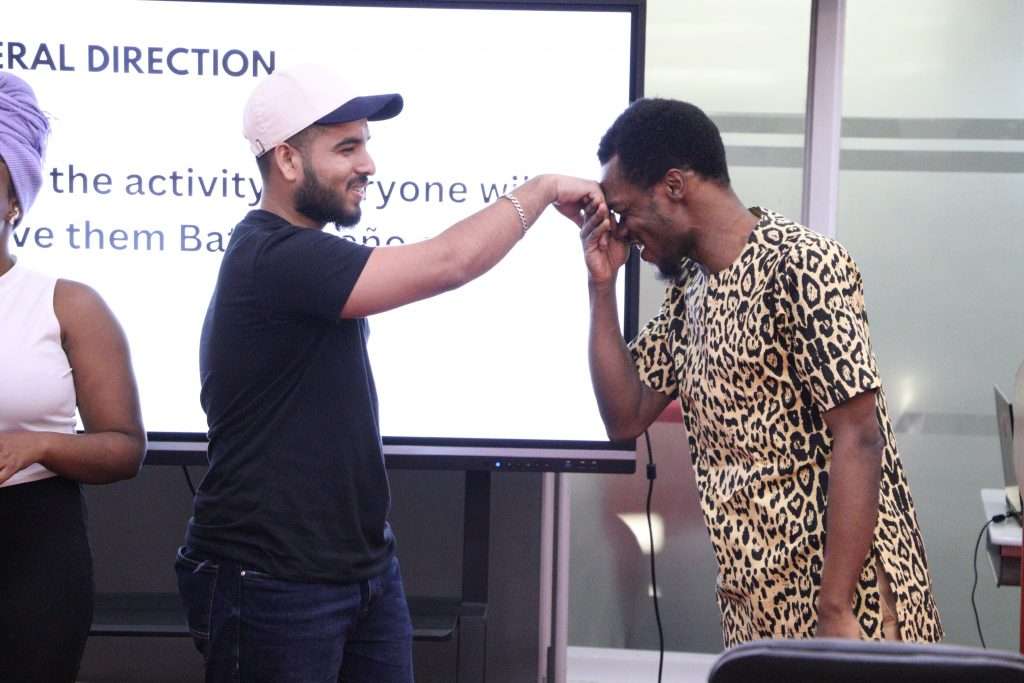 "I am very delighted to witness such activity. I hope that more of these kinds of activities will be organized" Vice President for Academic Affairs Dr. Charmaine Rose I. Triviño said during her closing remarks. She also conveyed that their office, the Office of the Vice President for Academic Affairs, is very much open for any concerns and they are willing to extend their help as much as they can. More of these activities will be organized and hosted by the External Affairs-Central as part of their continuous initiative to give the international students more information about Batangas and Filipino cultures and traditions and to make their stay at the University worthwhile.