Batangas State University, The National Engineering University (BatStateU-The NEU), and Batangas Coastal Resources Management Foundation (BCRMF) partnered for a unique project called the Batangas Social Innovation Challenge (BASIC). This initiative intends Batangueño youths to proactively take responsibility for their environment by promoting social innovations that address environmental challenges in Batangas Province.
Through this project, BASIC shall invite youth leaders, students, young professionals, and out-of-school youth between 18 to 30 with determination, creativity, innovativeness, dedication, and passion for saving the environment and improving the environmental condition of their locality or community. Designed to create a multi-disciplinary, multi-agency, and multicultural approach to addressing environmental issues in the province, BASIC will also involve its participants in intensive design thinking workshops, proposal writing write shops, group mentoring, and a proposal pitching competition as part of the project.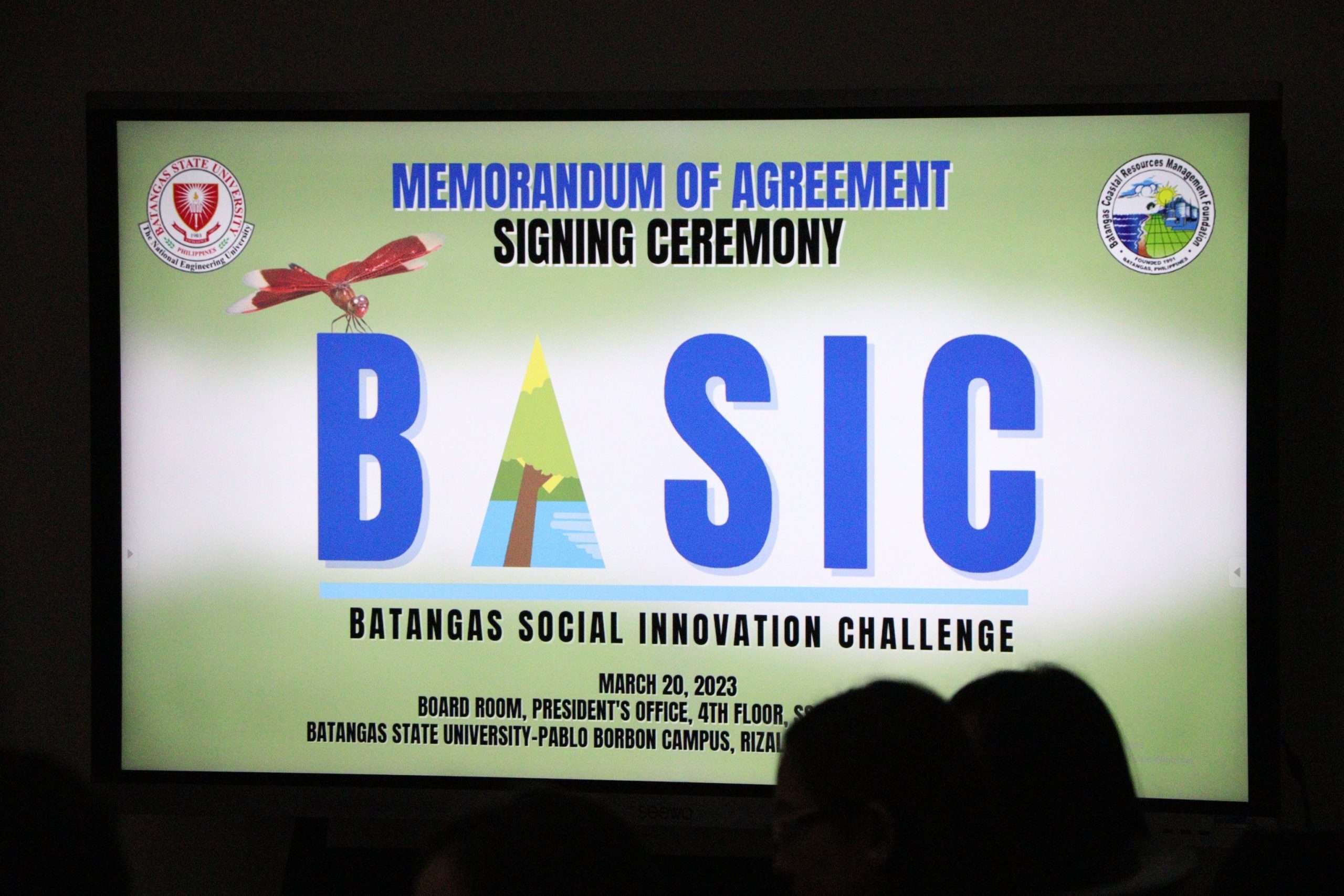 BASIC will choose the five best social innovations addressing environmental problems in Batangas Province and will receive ₱100,000 to implement them.
This Batangas Social Innovation Challenge was officially launched on March 20, with the signing of a Memorandum of Agreement (MoU) by BatStateU-The NEU and BCRMF. The event was graced by BatStateU-The NEU officials led by University President Dr. Tirso A. Ronquillo and BCRMF's member organizations led by its President Mr. Rey Nelson B. Amparo.
Overall, this collaborative project of BatStateU-The NEU and BCRMF is an encouraging step in fostering social innovation in the Philippines and an inspiring move towards a more sustainable future.