A new "Gateway to Greatness" will soon open for Batangas State University after University officials held a groundbreaking ceremony for the new University facade at the Pablo Borbon campus, Sept. 23.
University President Dr. Tirso A. Ronquillo led the symbolic time capsule-laying that signaled the official construction of the facade.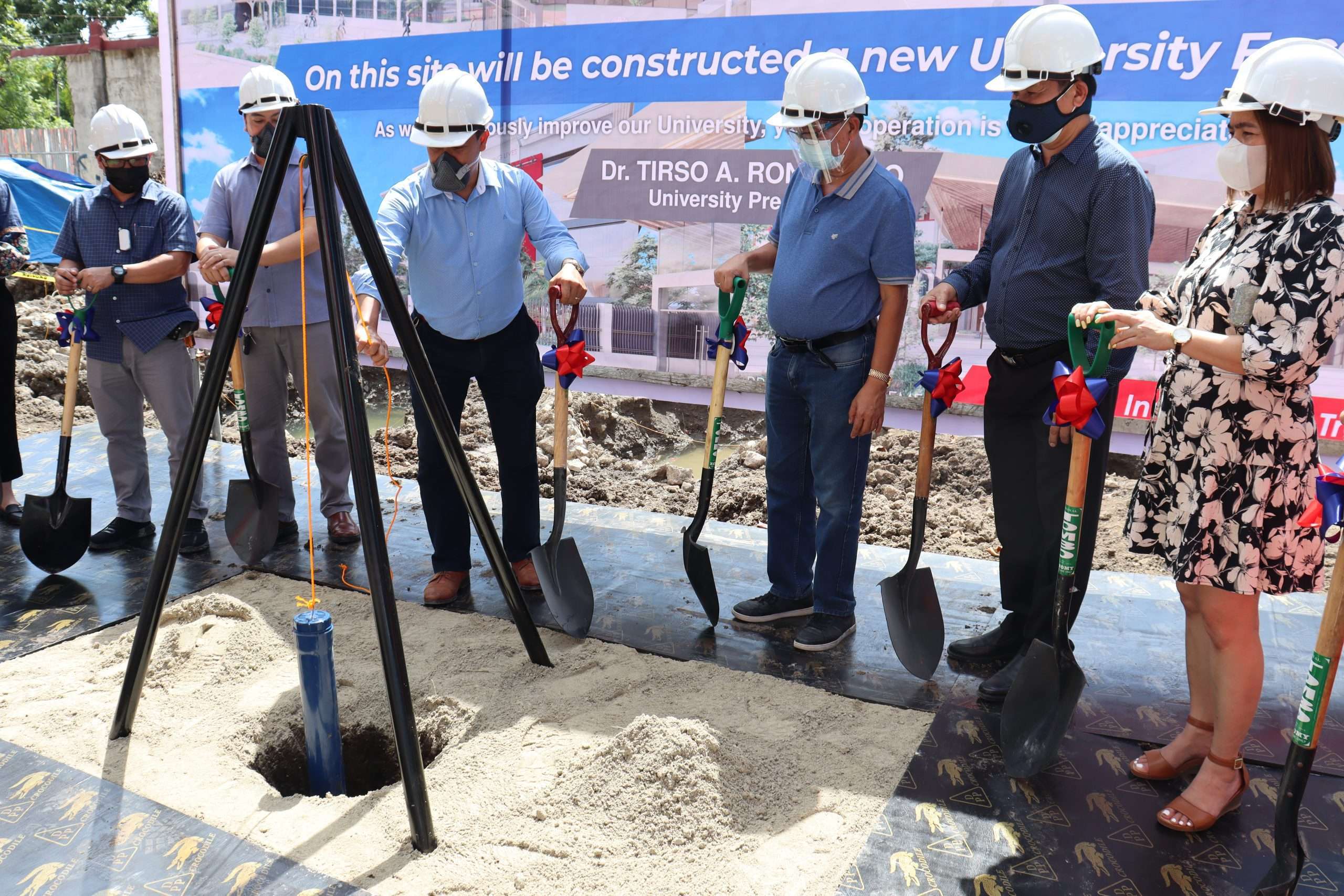 The project is part of the University's disaster preparedness measures, through the Adaptive Capacity-building and Technology Innovation for Occupational Hazards and Natural Disasters (ACTION) Center, in anticipation of the bulk of students, faculty, staff, and visitors in the campus once the University's 'normal' operation resumes. It will provide an additional access and egress point in order to avoid traffic in the University during its usual operation and emergency situation. Currently, the campus has two (2) pedestrian access and egress points located near the University Gymnasium and the front main gate beside the Student Services Center Building. In addition, BatStateU also has one (1) access and three (3) egress points for vehicles.
The location of the new facade is strategically positioned facing west in front of the newly-inaugurated Science, Technology, Engineering, Agriculture and Mathematics (STEAM) Library building to allow easier egress and avoid delay if immediate evacuation is required.
The new facade, which is facing the Batangas City Convention Center and other infrastructures, also symbolizes potential future developments for the University.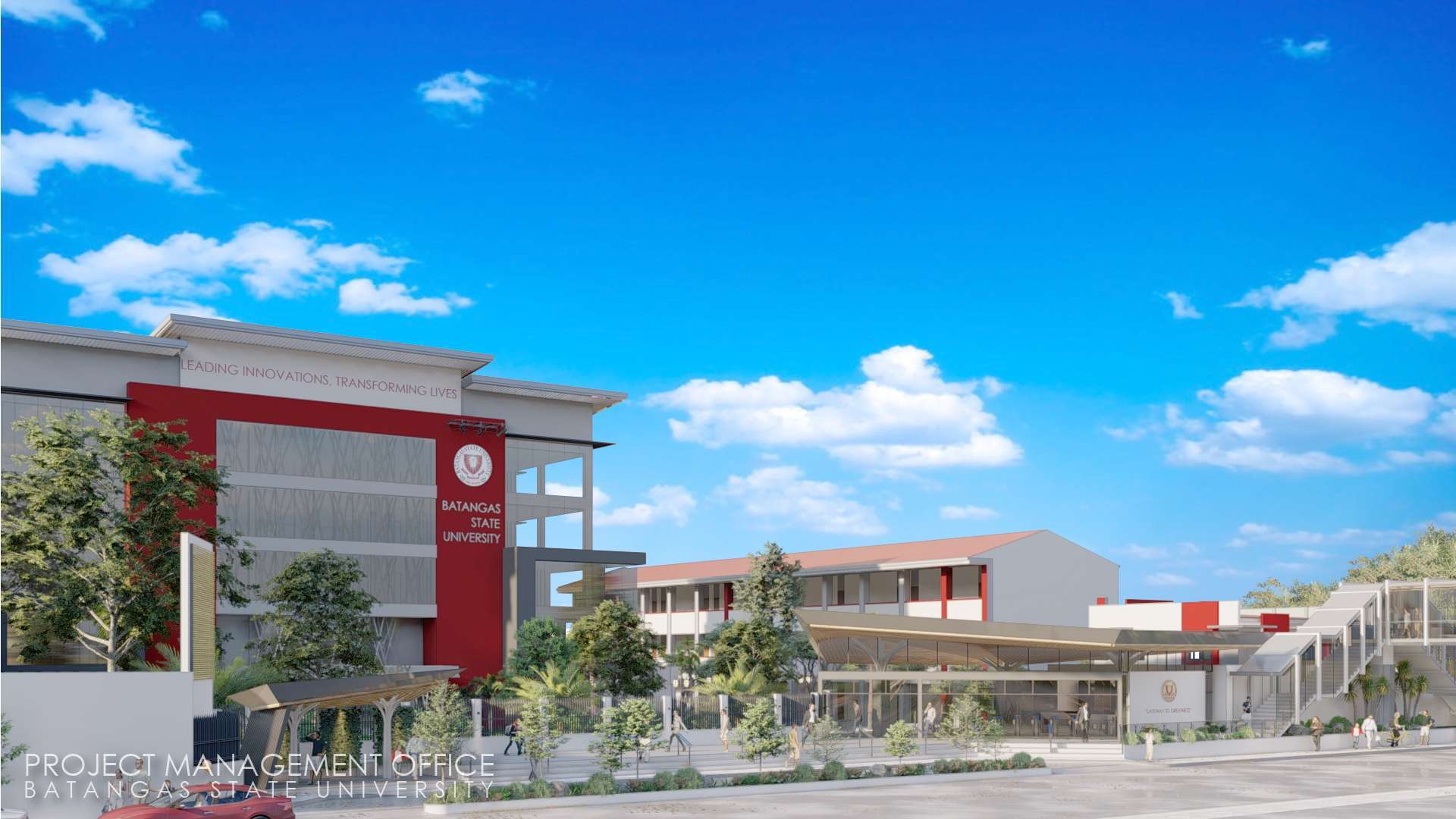 The project has a contract budget of PhP 18,819,998.45, and is expected to be completed after six (6) months.
Also present during the ceremony were Vice President for Research, Development, and Extension Services Engr. Albertson Amante, Vice President for Academic Affairs Prof. Rogelio Antenor, Project Management Office Director Engr. Antonio Gamboa, Pablo Borbon campus Chancellor Dr. Expedito Acorda, Vice Chancellor for Administration and Finance Dr. Gina Bonifacio, Vice Chancellor for Research, Development and Extension Services Dr. Vaberlie P. Mandane-Garcia, Vice Chancellor for Academic Affairs Dr. Charmaine Rose I. Triviño, Vice Chancellor for Development External Affairs Dr. Teodorica Ani, and Construction Engineer Cesar Ramos.
Proper social distancing and standard health protocols were observed throughout the conduct of the program.