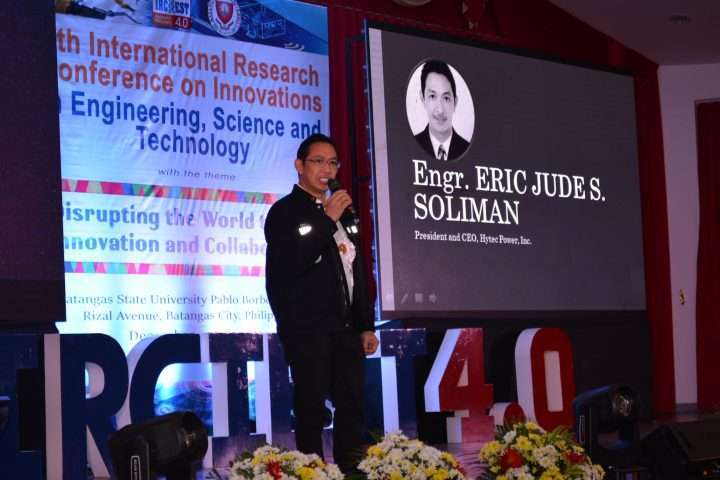 Engr. ERIC JUDE S. SOLIMAN
President and CEO, Hytec Power, Inc.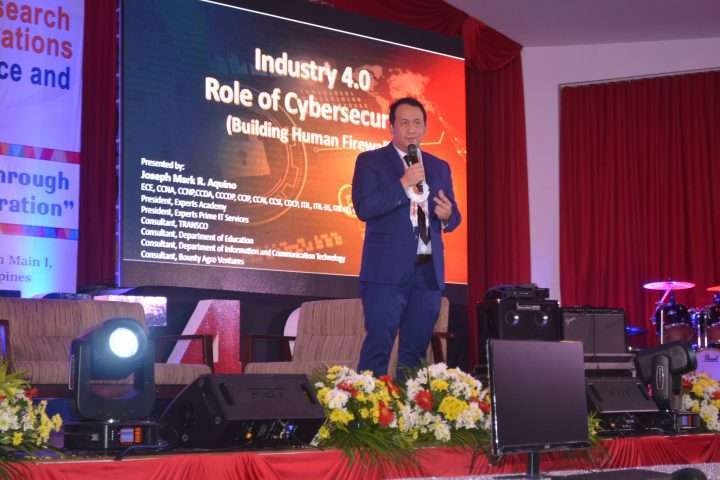 Mr. JOSEPH MARK R. AQUINO
President of Experts Academy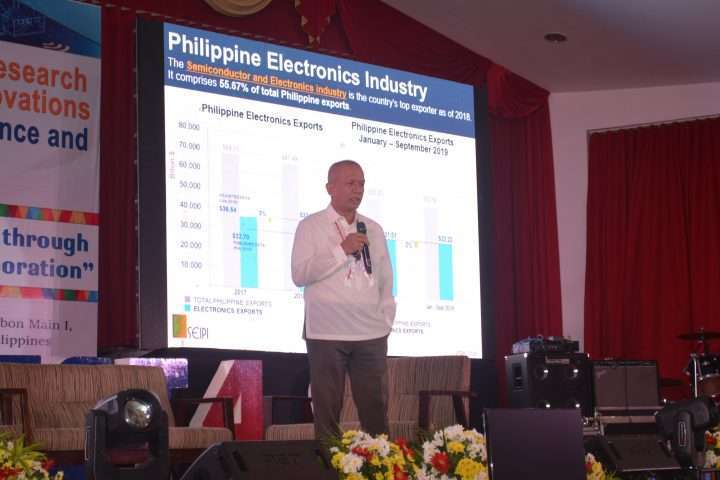 Dr. DAN LACHICA
President, Semiconductor and Electronics Industries in the Philippines, Inc (SEIPI)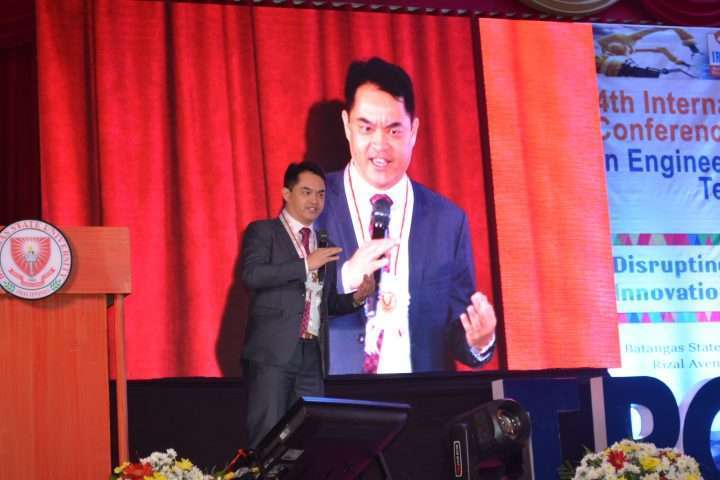 Mr. ERIC H. CHOW 
Manager AP South, Dassault Systemes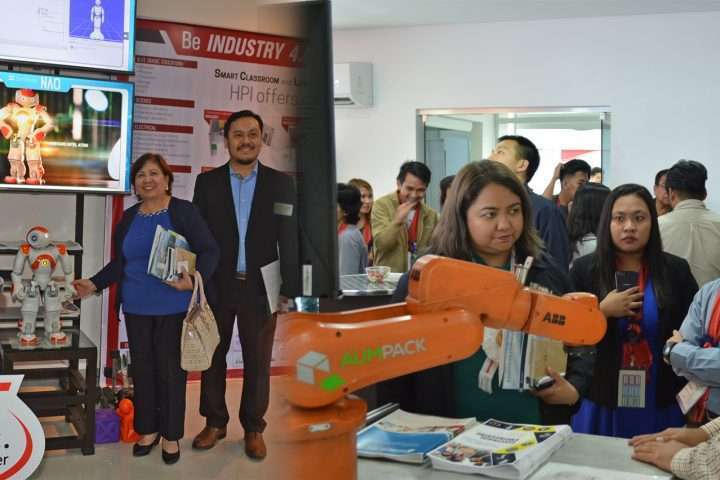 Industry Exhibit and Startup Showcase.
The Industry Exhibit and Startup Showcase featured a range of innovative products and services from various tech-based industries.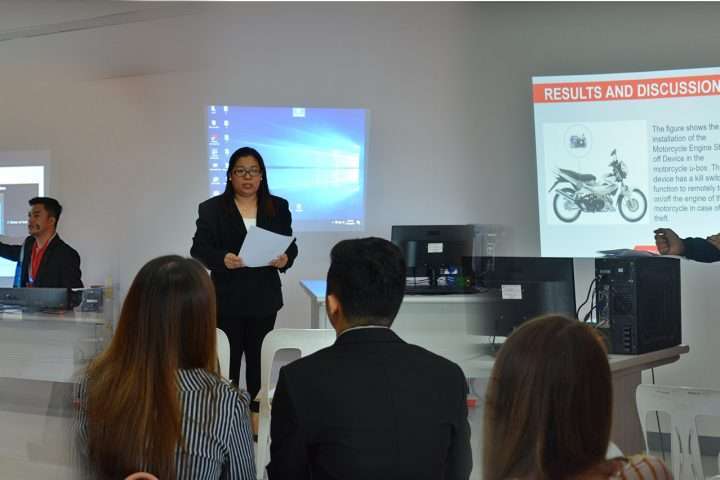 Regional Pitching Competition.
The Regional Pitching Competition with the theme, "Innovations for Sustainable Development of SMART CITIES," served as a platform for students in showcasing start-ups ideas to investors, mentors, and communities to pursue their potential opportunities in technology business commercialization and linkages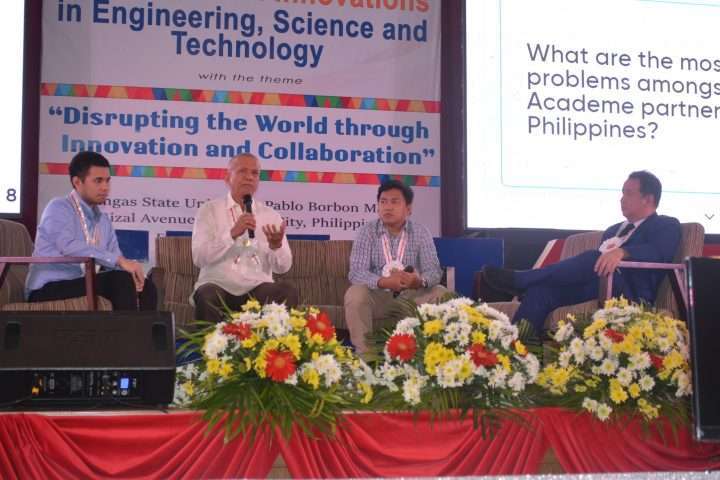 Paper Presentation.
A series of research paper presentations participated by various researchers, practitioners, and academicians were held simultaneous to the other activities of the event.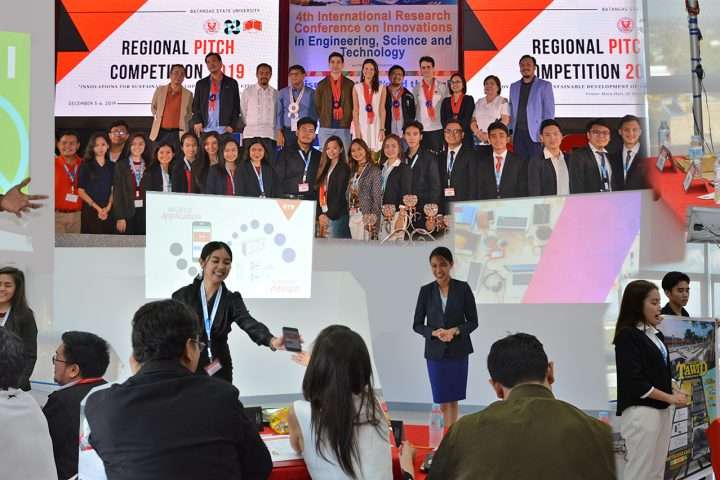 Forum on the Opportunities and Challenges of Industry 4.0.
During the forum on the opportunities and challenges of Industry 4.0, participants were able to interact and engage in Q&A with the speakers regarding their topics discussed.