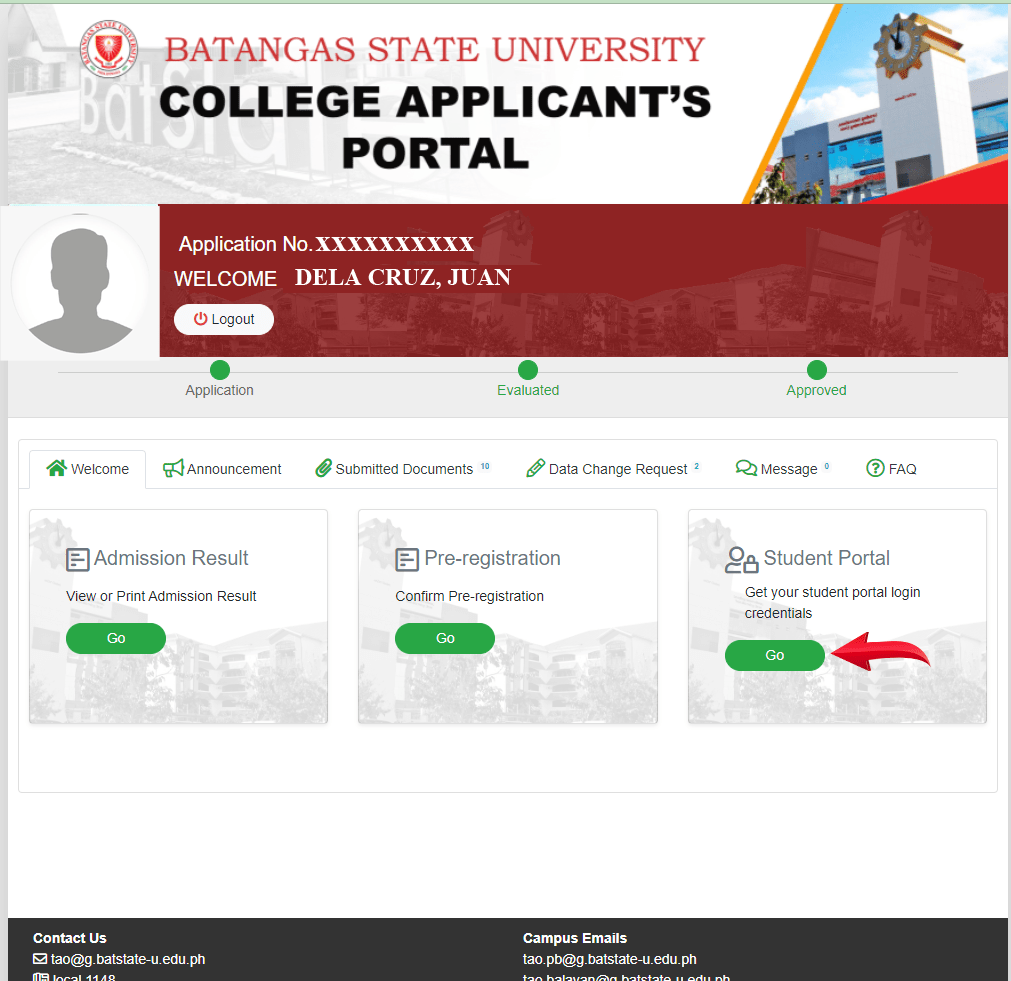 Take note of your Student Portal Log In Credentials.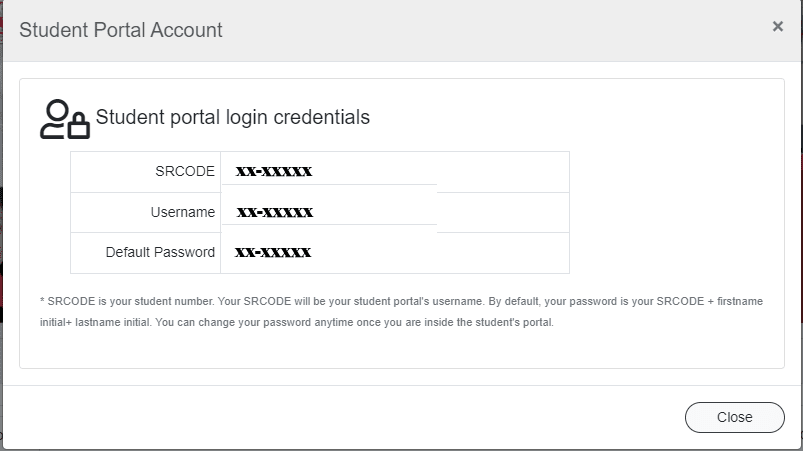 Step 2.
Proceed to Online Appointment System.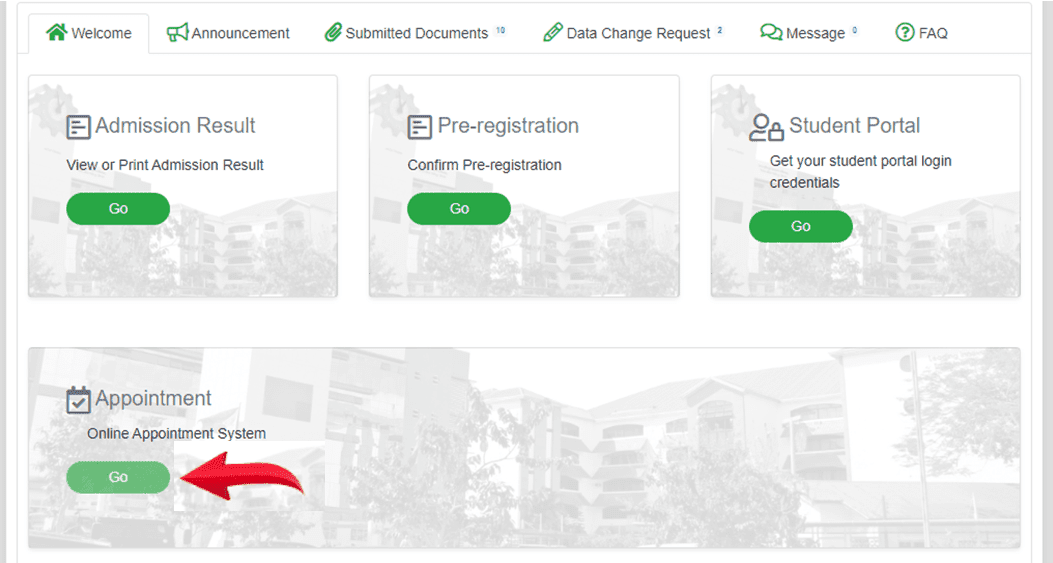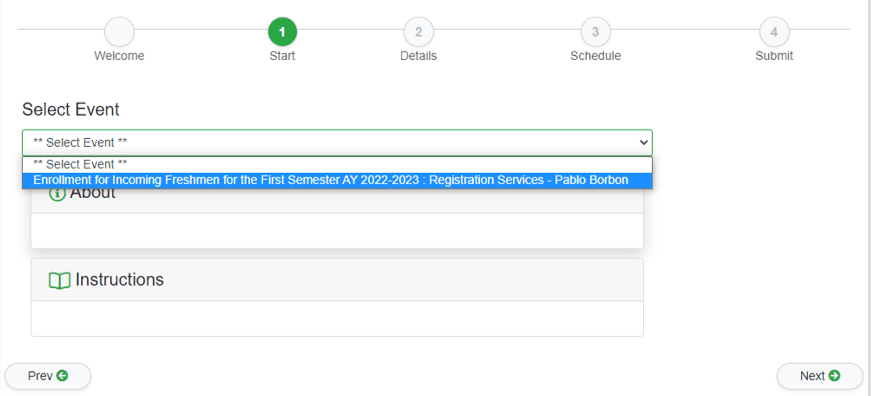 Input your SR Code for login.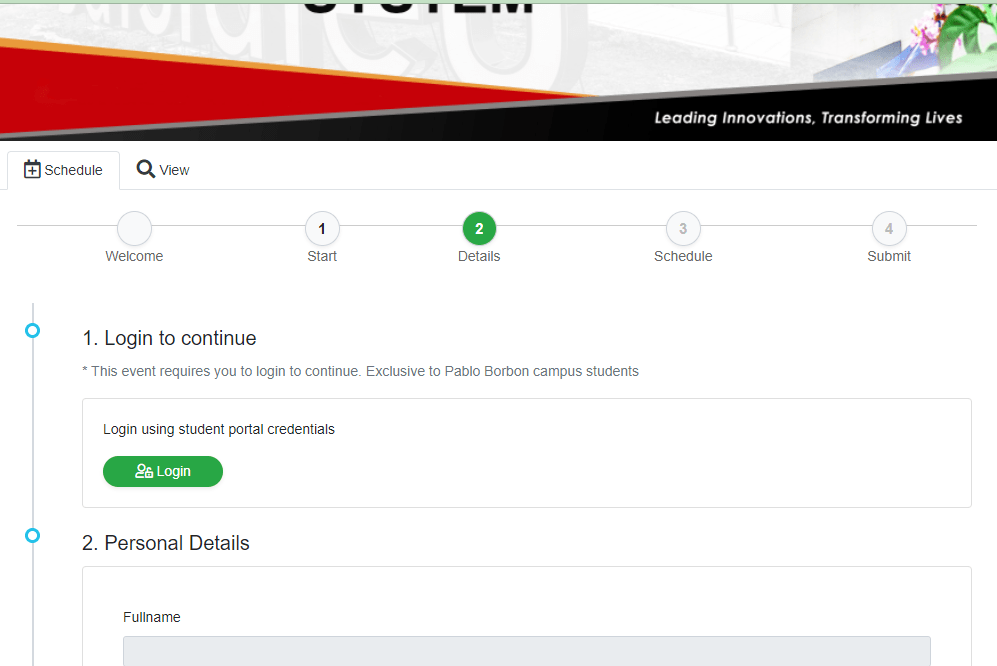 Step 3.
Choose an available schedule upon the availability of COMPLETE enrollment requirements.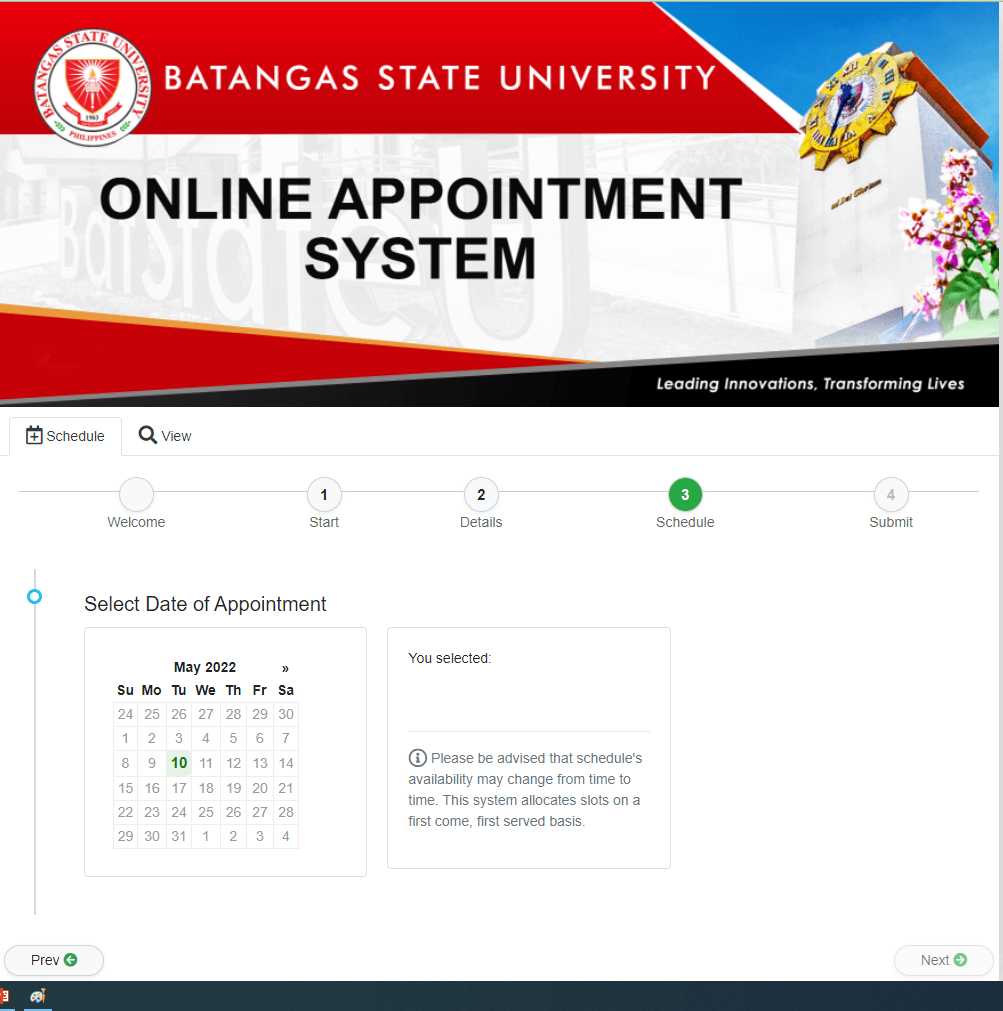 Step 4.
Confirm the submission of the selected schedule. You may also check your e-mail for confirmation.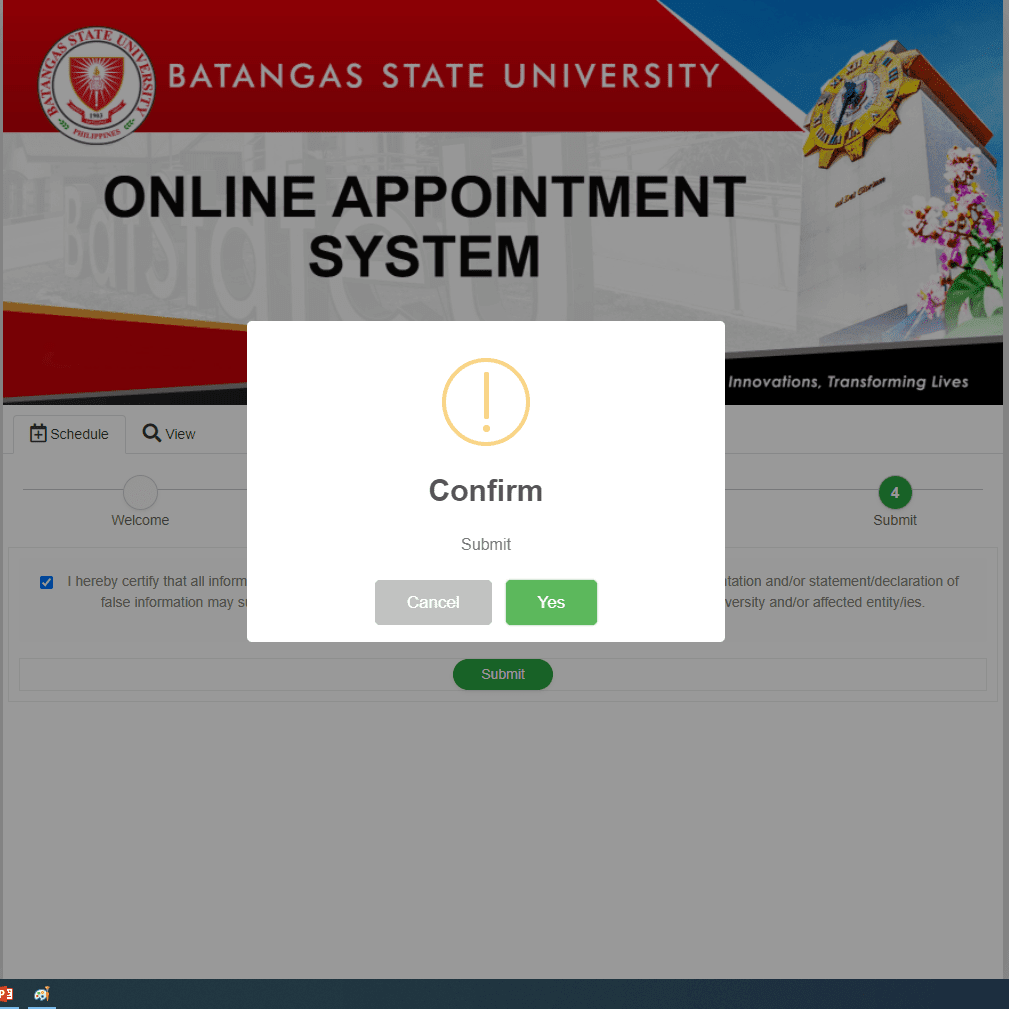 Step 5.
Click "View" to see the details of your schedule/appointment. Bring your printed appointment slip to present to the guard on duty.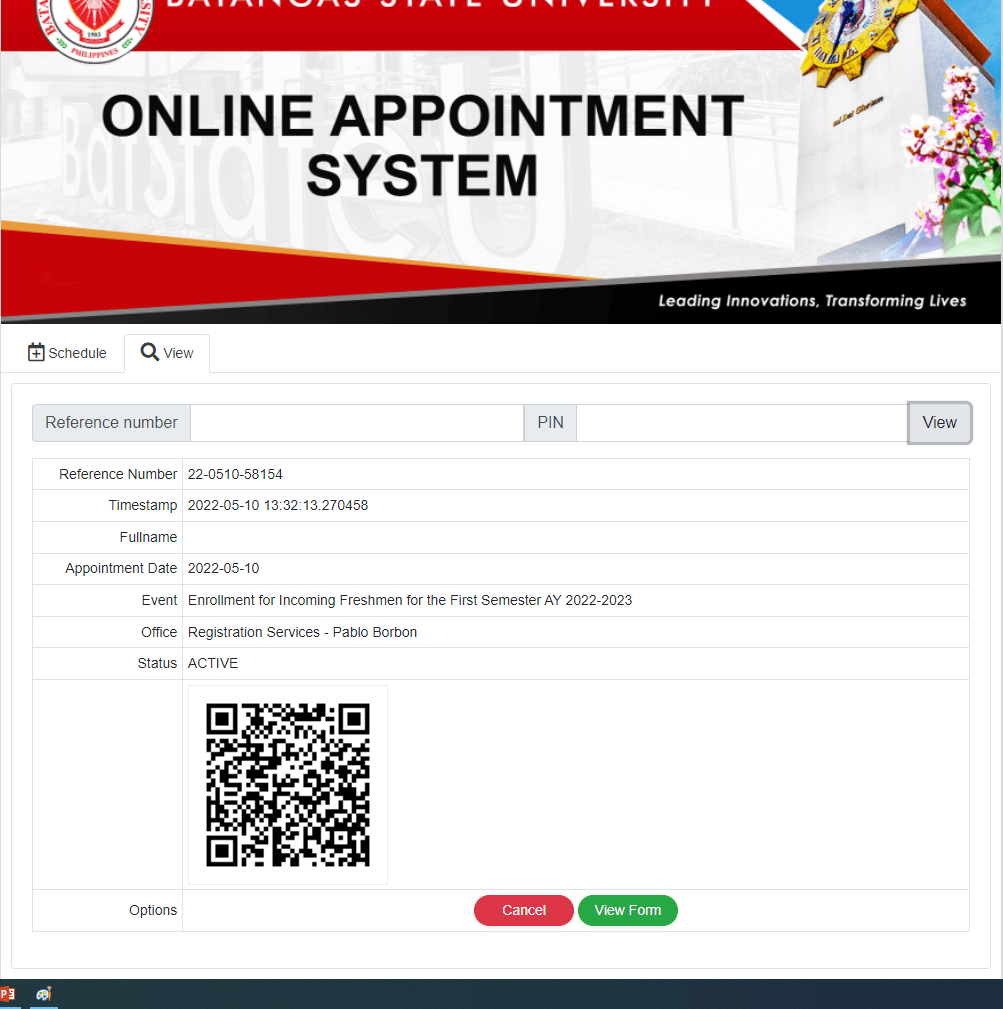 Step 6.
If you intend to cancel your schedule, you may click "Cancel" button.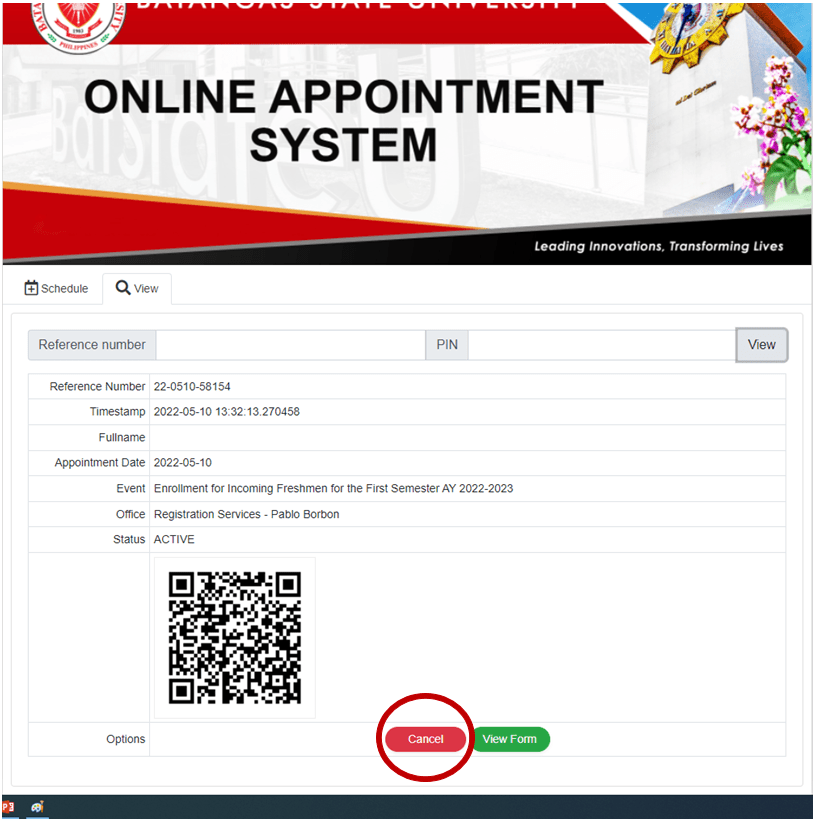 Step 7.
Submit the COMPLETE enrollment requirements to the Registrar's Office ON THE APPOINTMENT DATE that you have selected in the Online Appointment System. Only qualifiers who complied with the submission of the enrollment documents will be tagged as ENROLLED by the Registrar/Registration Staff.
SCHEDULING/RESCHEDULING/CANCELLING AN APPOINTMENT
If you intend to have your enrolment and medical check-up processed on the same day, you may choose an available schedule for both events.
You are allowed to reschedule your appointment at least a day after your prior scheduled date.
KINDLY RESPOND TO THIS FORM ABOUT INCOMING FRESHMEN SHS INFORMATION:
AFTER ENROLLMENT:
Click "ID Capturing" button and follow the instructions/steps indicated therein.


Click "View Subject Status" to check if you have enrolled the complete courses as stated in your curriculum for First Year, First Semester.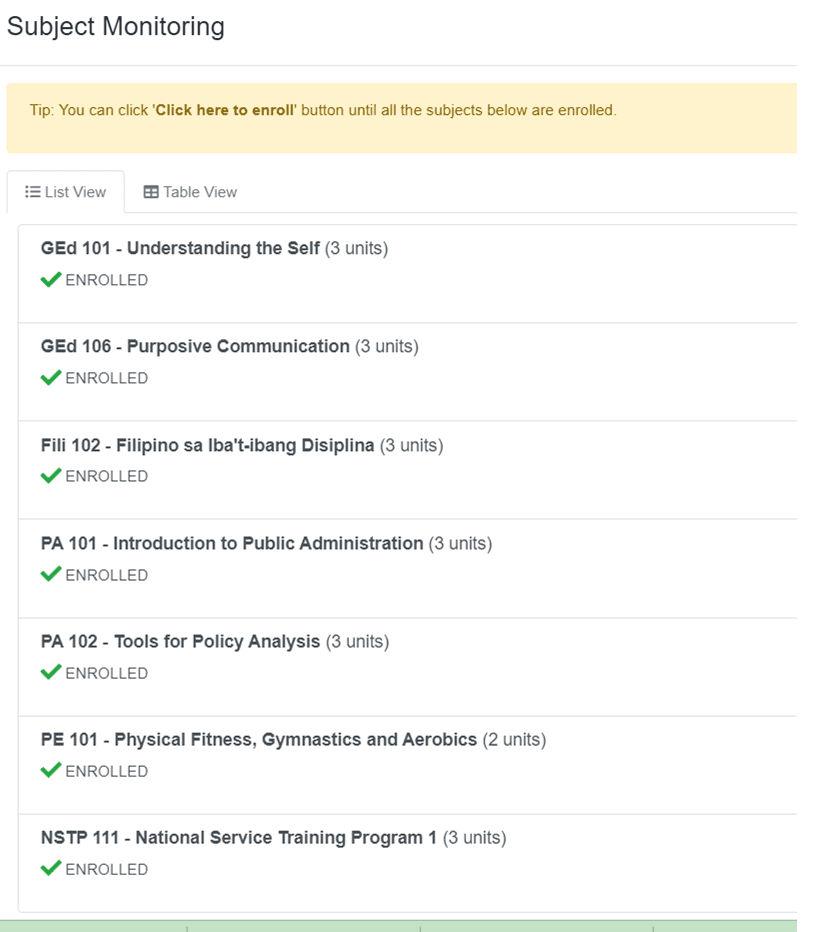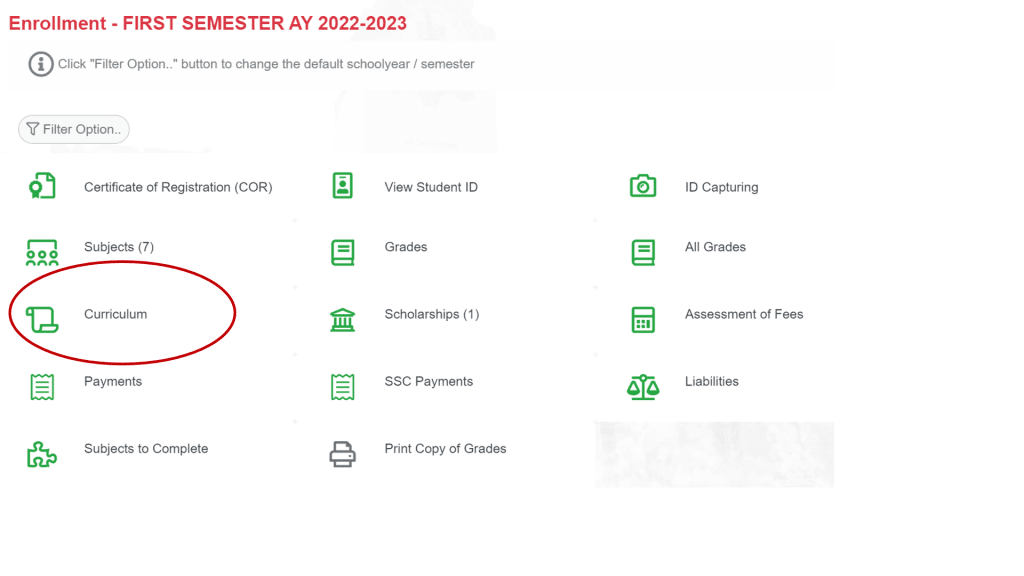 If there are lacking or excess subject(s), you may communicate the Registrar's Office of your respective BatStateU Campus to assist you with the concern.
Click "Certificate of Registration" button if you want to print/reprint your Certificate of Registration.