disaster-risk
BatStateU offers Diploma and Masters degree programs in Disaster Risk Reducation in its main campus and provides off-campus offering of the same programs at Camp General Emilio Aguinaldo, the military headquarters of the Armed Forces of the Philippines in Quezon City, and at the Province of Occidental Mindoro.
Taking the Lead in Disaster Risk Reduction and Management
As a champion in disaster risk reduction and management, we created the Adaptive Capacity-building and Technology Innovation for Occupational hazards and Natural disasters (ACTION) Center, the first of its kind in the region.
The Center's Disaster Resilience Education for Adaptation and Mitigation (DREAM) Academy offers Diploma and Masters in Disaster Risk Management, which holds the record as the first CHED-recognized Disaster Risk Management program in the region.
The Disaster Preparedness and Response unit serves as the training component, while the Innovations in Advanced Computing Technologies for Disaster Risk Management (iACT4DRM) serves as the research component that provides innovative solutions to DPR/CCA concerns.
This is done through science and technology research, such as TOAD or Tactical Operative Amphibious Drive, an amphibious vehicle used for emergency and disaster response, which has won regional and national awards.
Recipient of National Gawad Kalasag Award in recognition of the university's excellence in Disaster Risk Reduction and Management and Humanitarian Assistance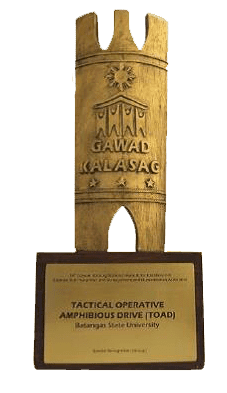 Some research studies conducted:
Wireless Integrated Solutions for Emergency Response (WISER)
Solar Isotropic Generator of Acoustic Wave (SIGAW) Tsunami Early Warning System
Emergency Communication Hybrid System for Outdoor (ECHO): Emergency Communication Protocol for Disaster Response
S&R Automation with Geospatial Information Protocol (SAGIP)
Tactical Operative Amphibious Drive (TOAD)
BatStateU Intelligent Response Drone (BIRD)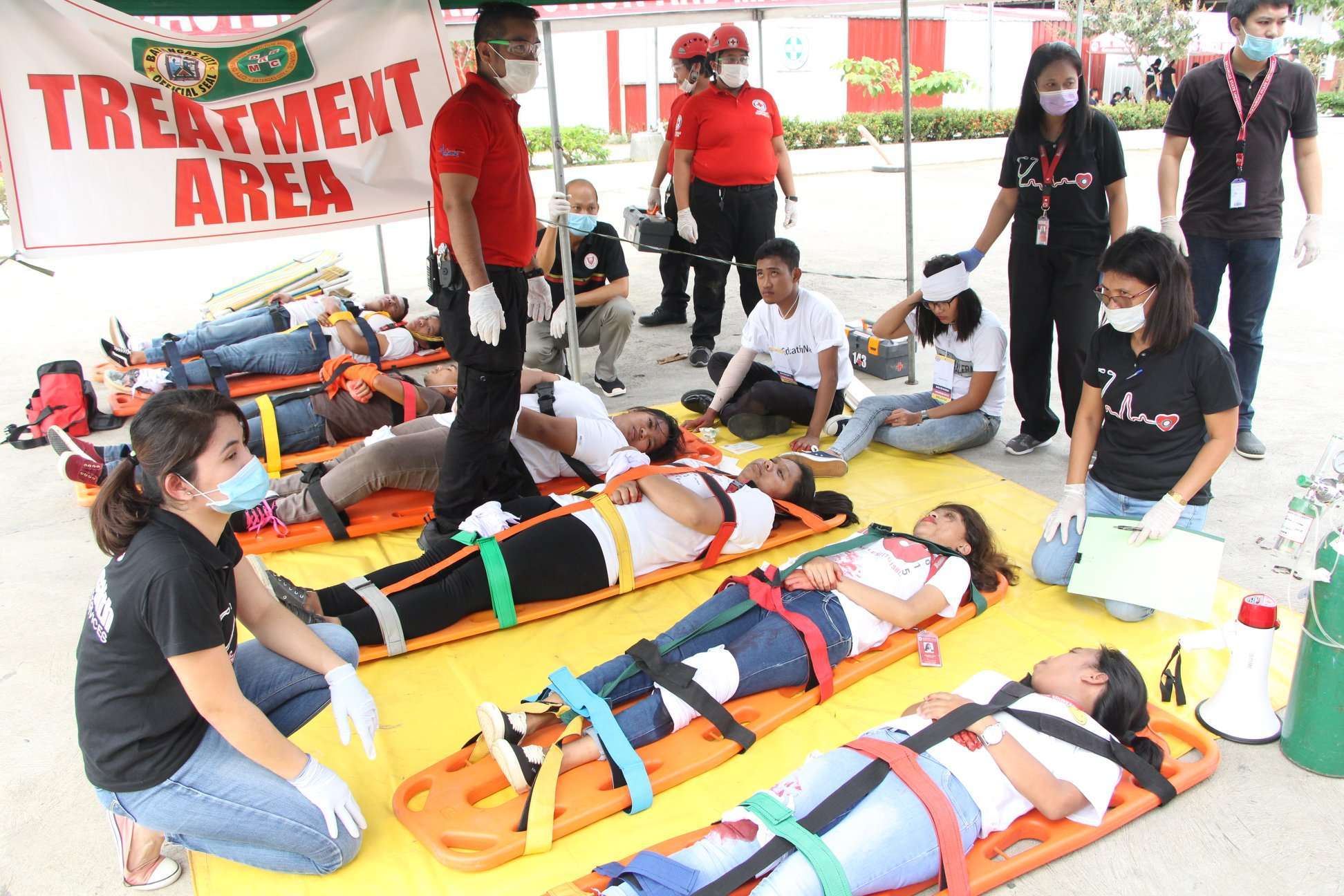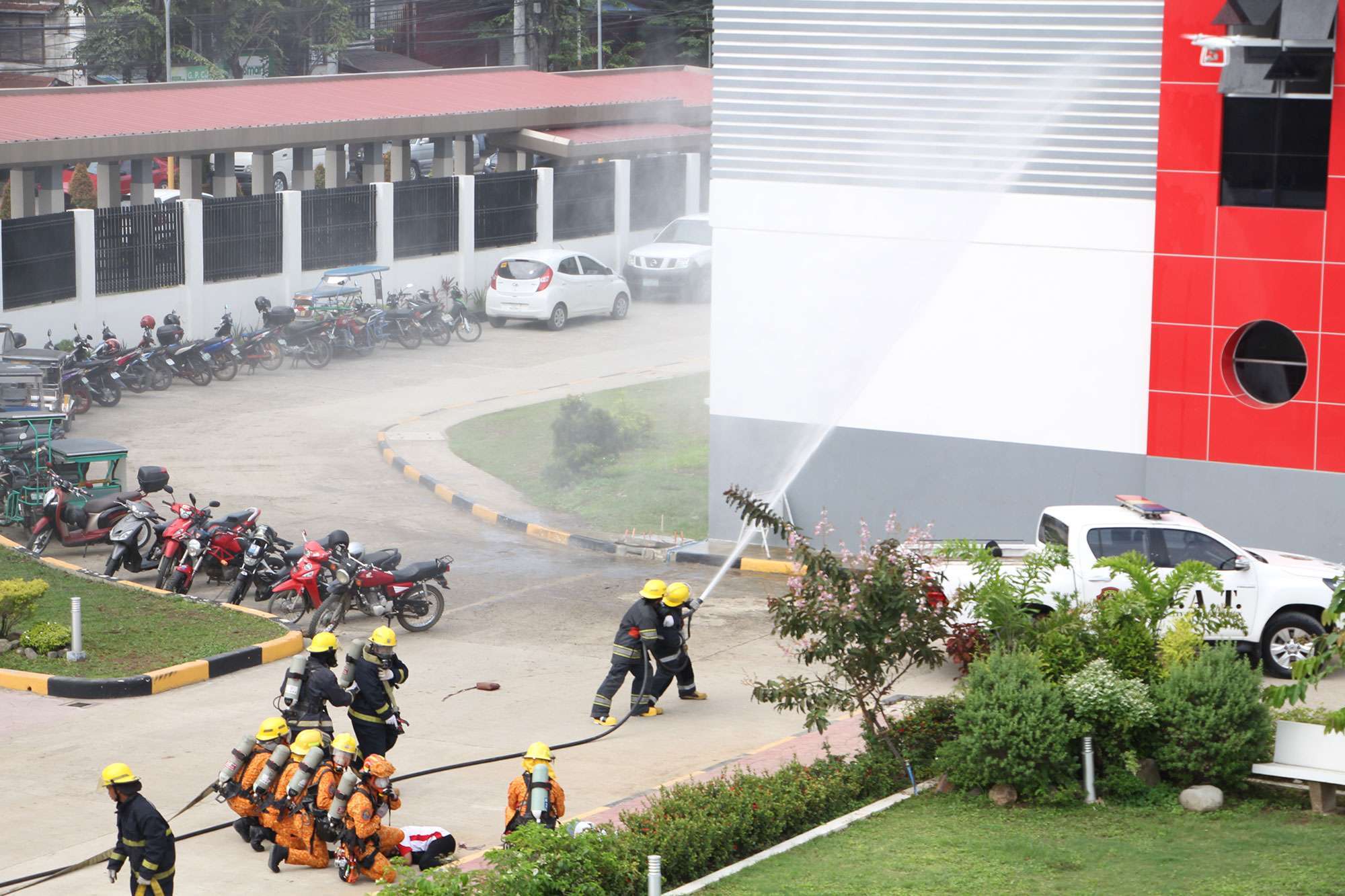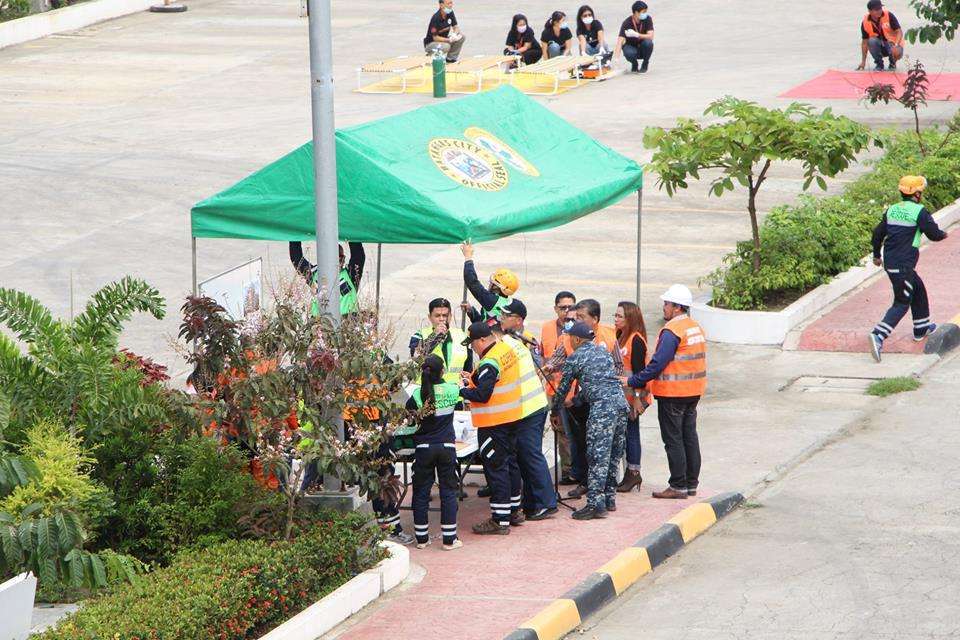 Philippine National Police (PNP)
Bureau of Fire Protection (BFP)
Provincial and City Disaster Risk Reduction Management Offices (PDRRMO and CDRRMO)