BSU pocket garden
Advocating Environmental Protection and Conservation
Advocating Environmental Protection and Conservation
Our environmental policy states our commitment to the continuous quality improvement of our environmental management system by providing innovative solutions and initiatives on energy conservation, pollution control, waste management, and environment protection in fidelity to environmental laws and in compliance with regulatory requirements, towards environmental stewardship and sustainable development.
We utilize solar panel technology and building management system for our Electricity Conservation Program. As part of our Pollution Control Program, one engineering solution is the construction of a Sewage Treatment Plant (STP), which controls water pollution and helps conserve water.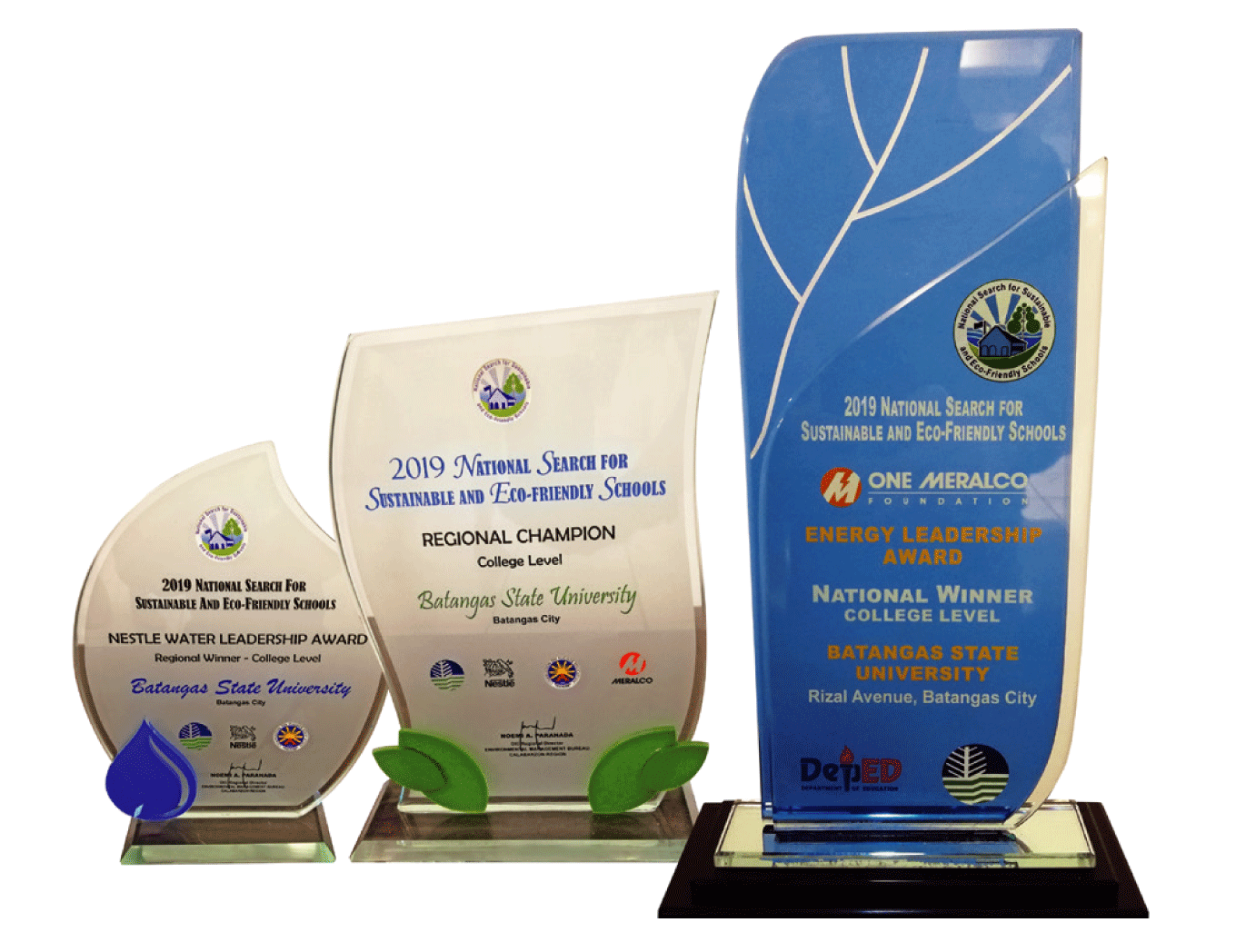 Most Sustainable and Eco-friendly School Energy Leadership Award
Nestle Water Leadership Award
Further, we have put up vertical gardens in our pathways and pocket gardens in our buildings to help control heat and air pollution. We also regularly conduct tree planting, mangrove planting, and coastal clean-up activities. For all of these, we have received numerous awards from the government in recognition of our environmentally-sound and eco-friendly programs.
In addition, we have a Verde Island Passage – Center for Oceanographic Research and Aquatic Life Sciences, or simply VIP CORALS. This center aims to take progressive leadership in providing research, teaching, and extension services on the marine resources and its marine environment in the Verde Island Passage, recognized as the center of the center of marine shore fish biodiversity in the world.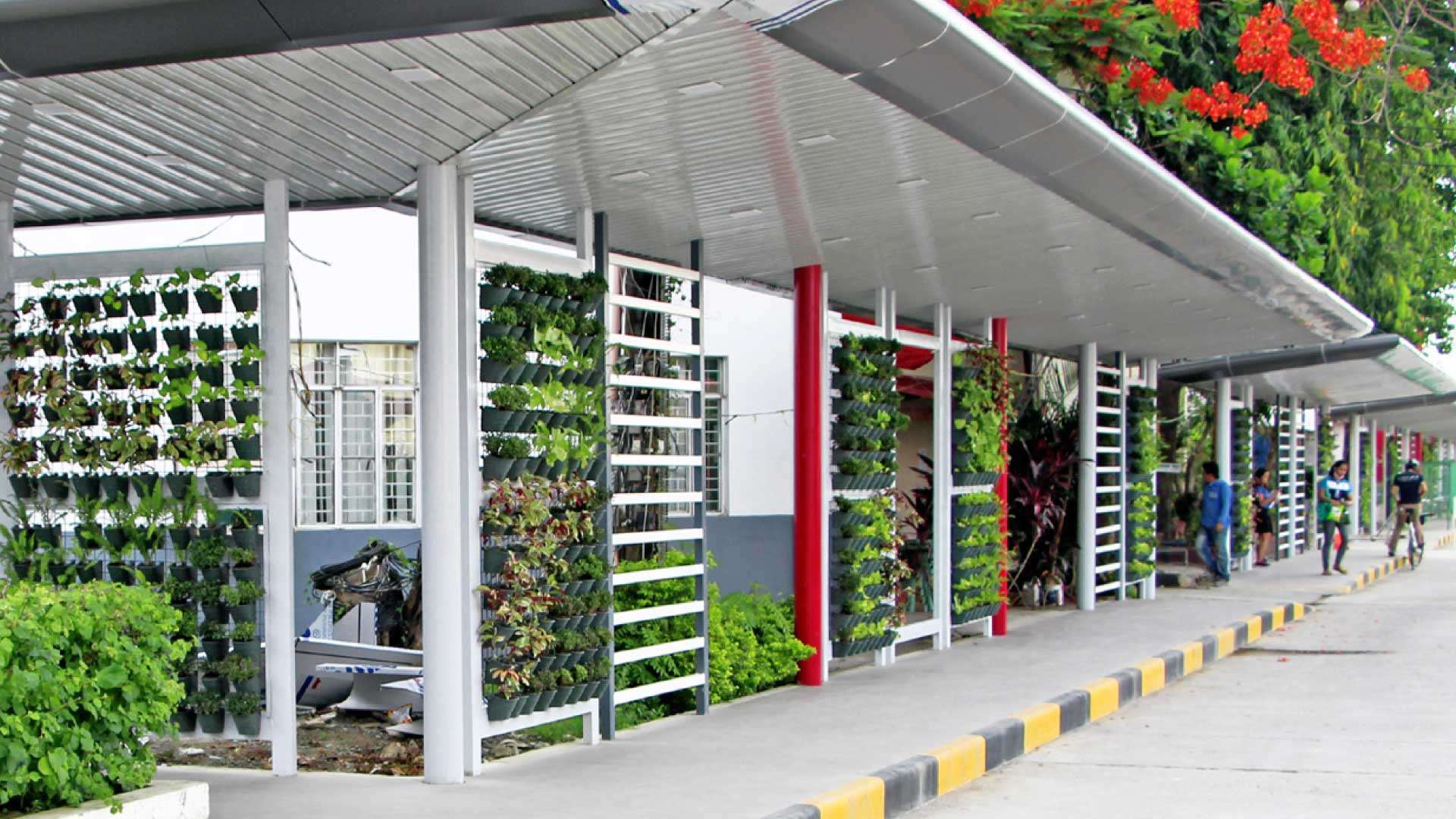 Vertical Gardens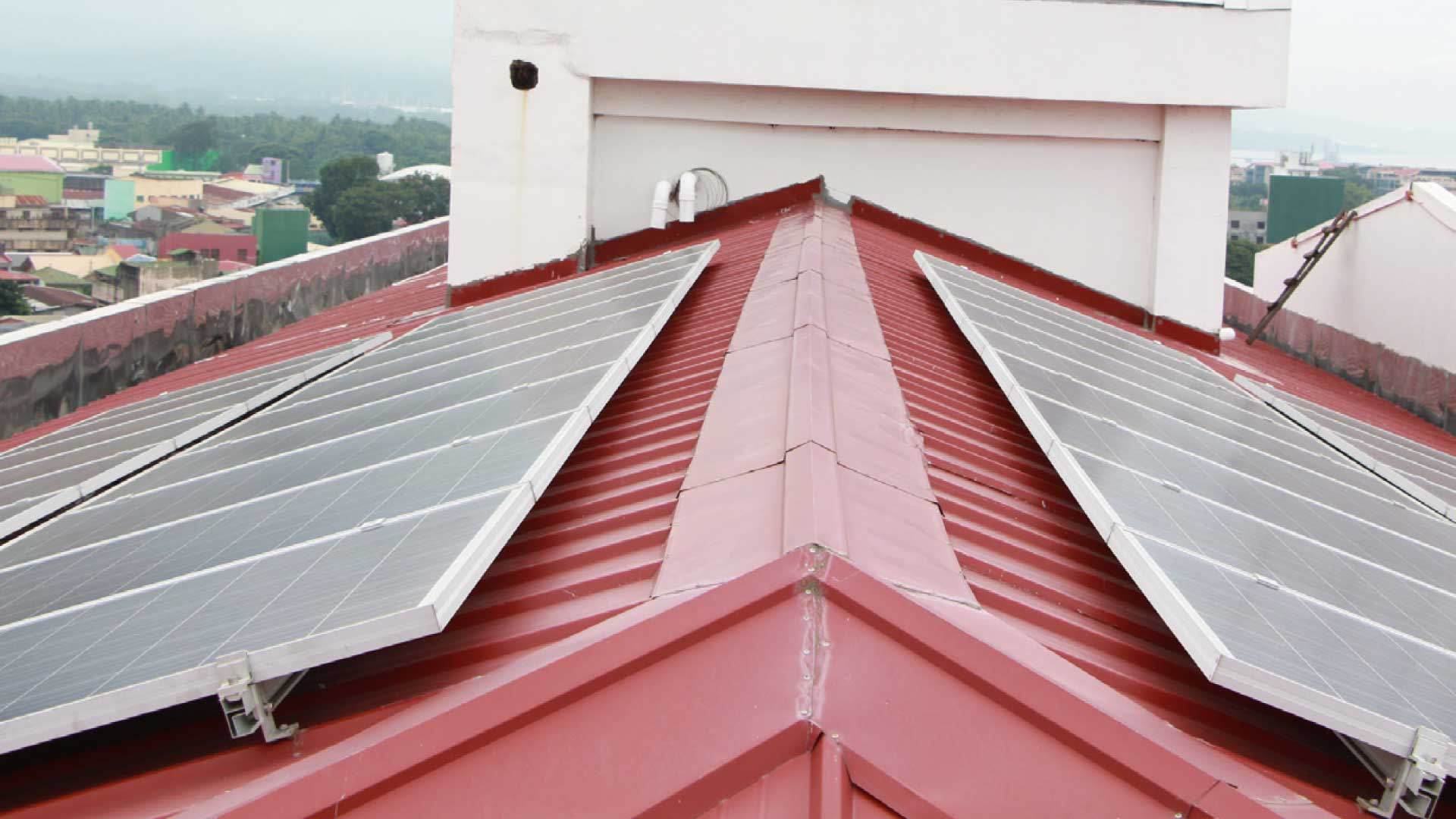 Solar Power Technology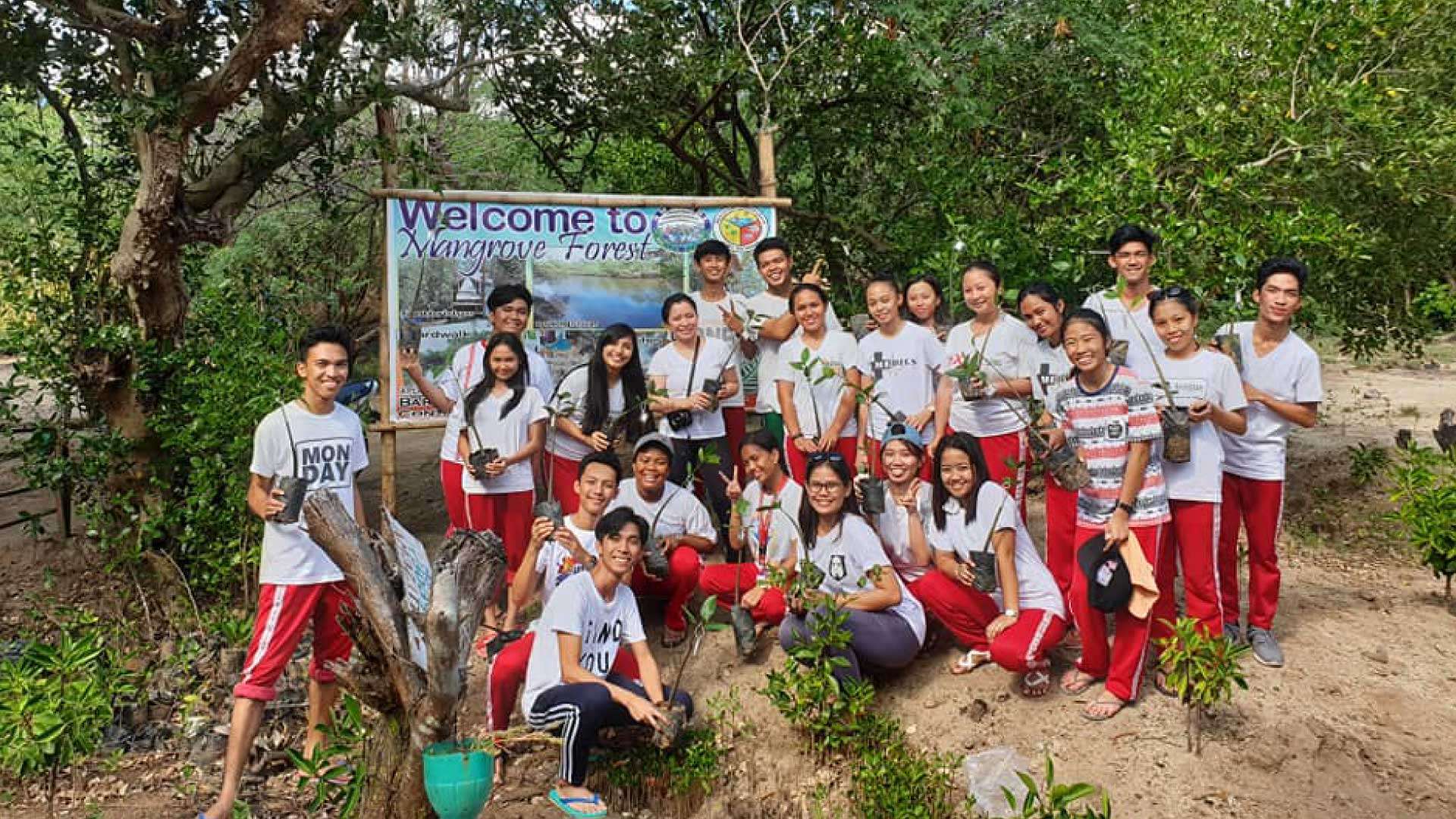 Annual extension projects on environmental protection and conservation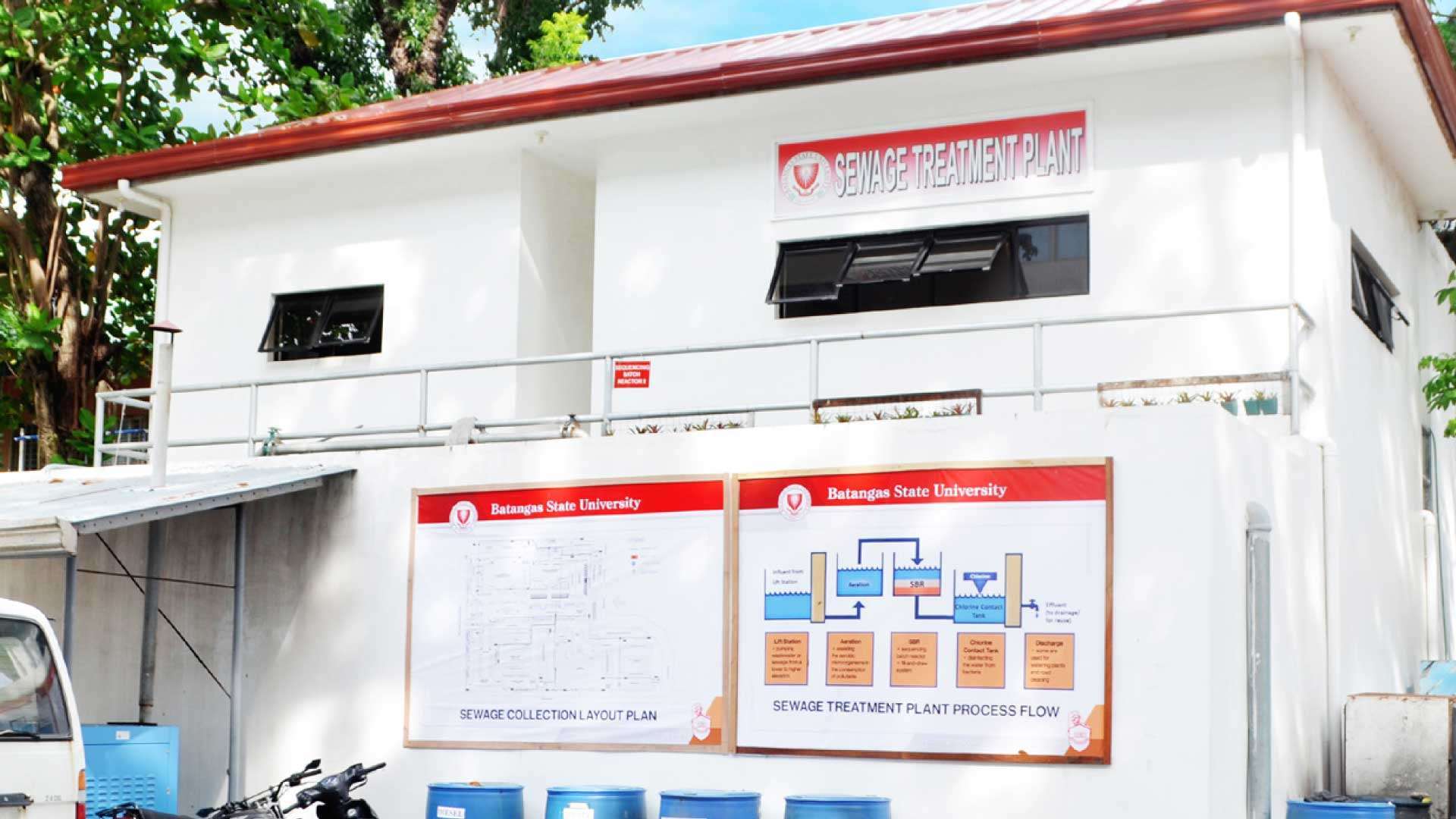 Sewage Treatment Plant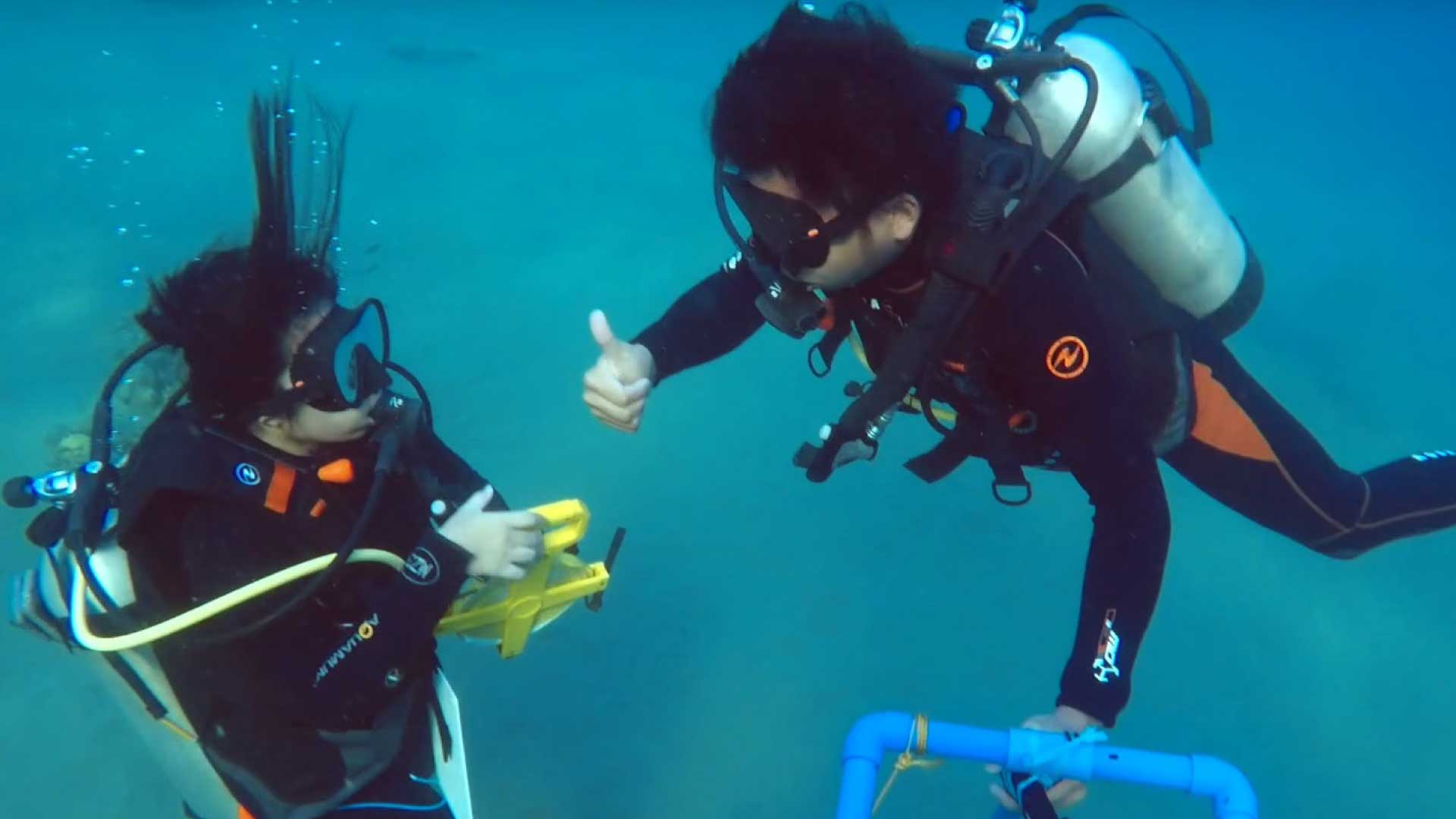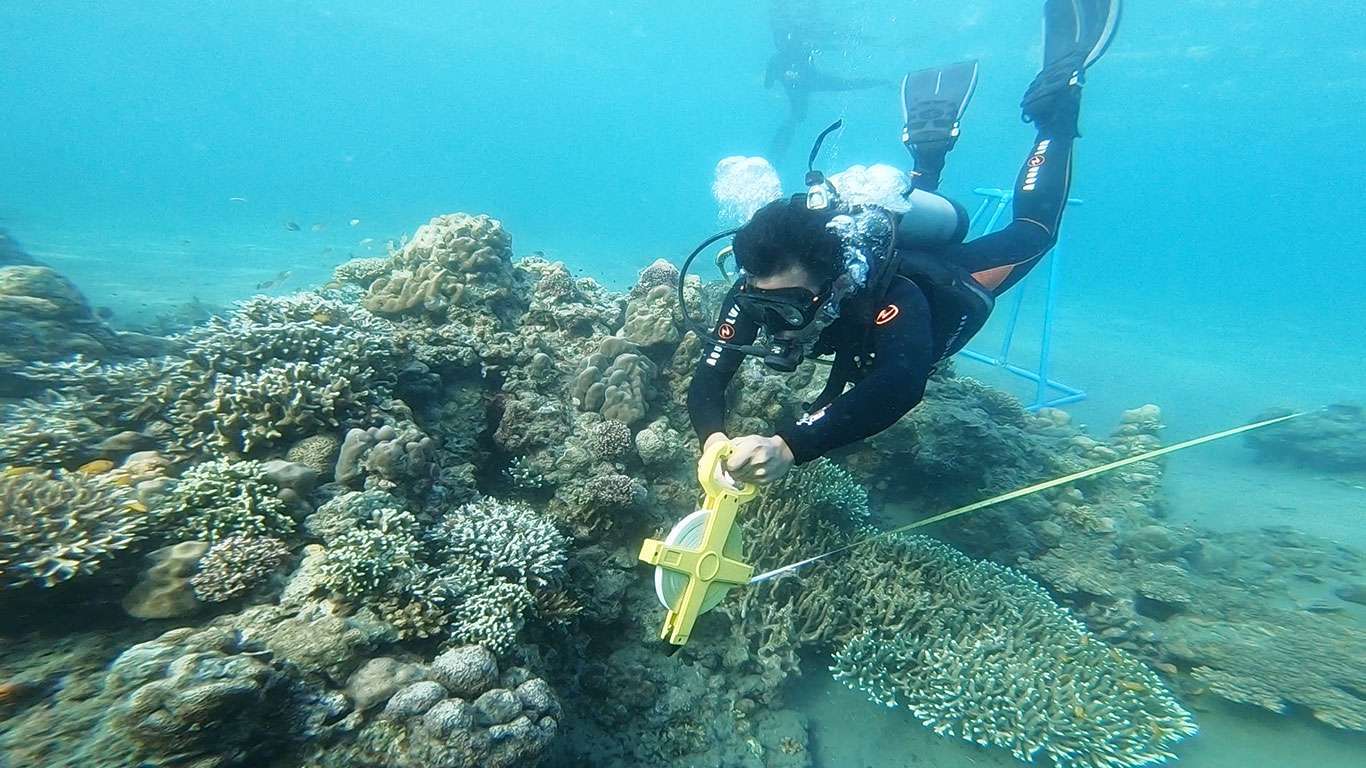 Some research studies conducted:
Survey of vulnerable, threatened, endangered and economically important marine organisms in Verde Island, Batangas
VIP CORALS Marine Repository Hub
Marine Plants Biodiversity Project
Batangas Actions towards Revitalization and Acceleration of Coffee Industries
Occurrence of Saltwater Intrusion in Selected Shallow Wells along the Coastal Areas of San Luis, Batangas
Bioremediation of Swine Wastes by Application of Lactic Acid Bacteria Serum
Efficacy of Chitosan Derived from Tahong (Perna viridis) Shells in Treating Swine Biogas Digester Effluent
Small-scale Biopower System Using Horse Manure as Feedstock
Potentiality of Capacitive Deionization Using Activated Charcoal Based Electrode for the Desalination of Seawater
A Portable Biodiesel Reactor Using Aeration-Assisted Alkali-Catalyzed Transesterification of Waste Cooking Oil