The university is the largest provider of engineering education in the country, offering 25 graduate and 21 undergraduate engineering programs. As a pioneer in the full implementation of outcomes-based teaching and learning and the integration of Technopreneurship in its curriculum, the College addresses the concerns of the present and requirements of the future by concretizing strategic initiatives in instructional delivery, research productivity, and community-oriented extension activities. These serve as platforms that highlight the impact of engineering and creative solutions to local and global contexts.
Nurturing Innovators by Embracing Standards of Excellence
The university is the only state university in the Philippines with engineering programs accredited by the Accrediting Board for Engineering and Technology – Engineering Accreditation Commission, a US-based accrediting body that sets the gold standard of engineering and technology accreditation in the world. In addition, it is recognized by the Philippine government, through the Commission on Higher Education, as a Center of Excellence in Electronics Engineering and Center of Development in Mechanical Engineering and Electrical Engineering.
 Just recently, the university received a three-star rating from QS Stars, with its Electronics Engineering program receiving a four-star rating. The college's engineering programs are also accredited by the Philippine Technological Council, the sole organization recognized by the Philippine government to accredit engineering programs in accordance with international standards. The College is home to top notch licensed engineers, with over 166 graduates topping the national licensure and certification examinations administered by the Philippine Regulation Commission.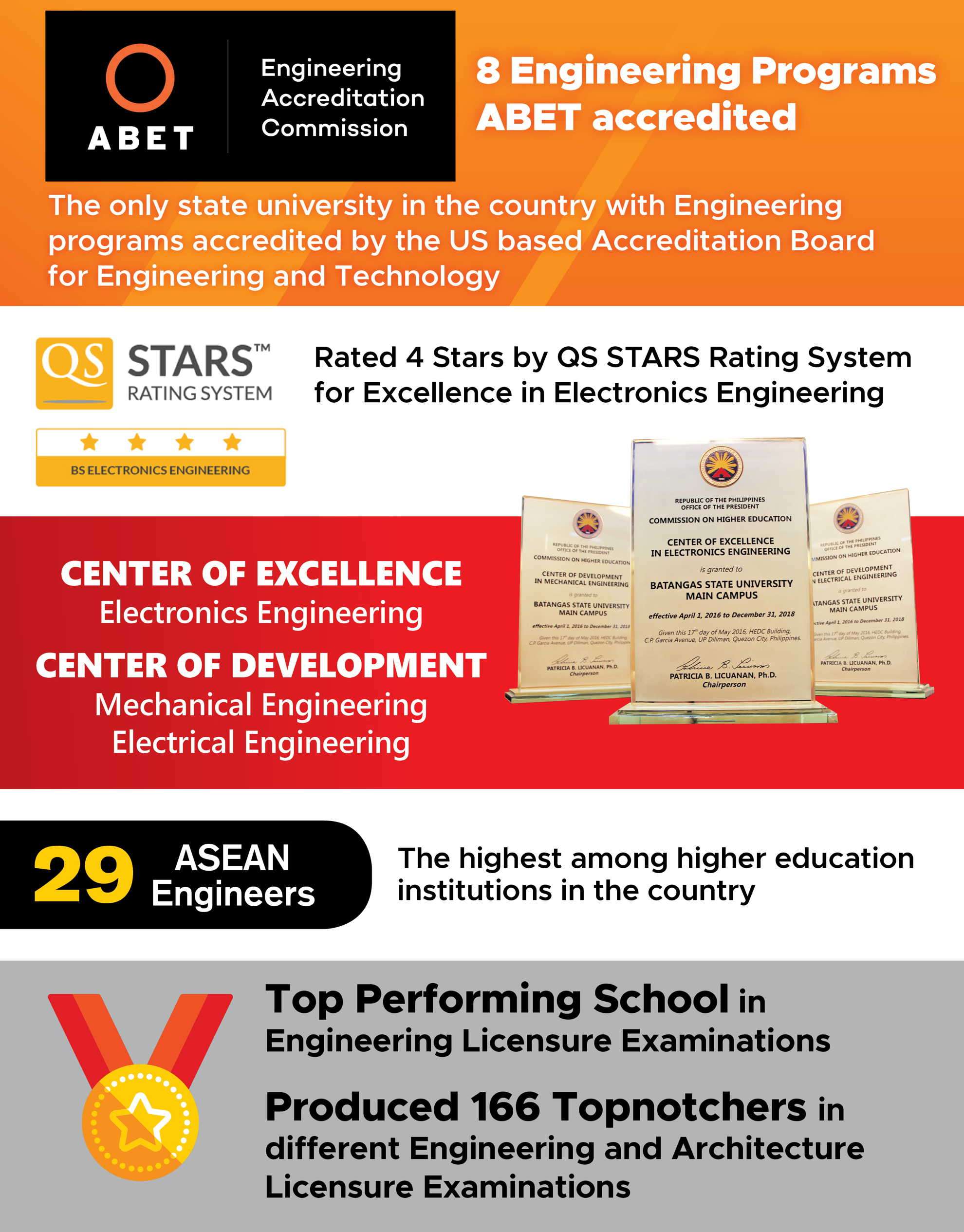 Partnering with the Nation and the World
The university has engaged more than 100 international and national universities and over 1,000 industries as its partners in the delivery of engineering education. Anchored primarily on the tenets of outcomes-based education, all of its program offerings undergo continuous quality improvement through national and international accreditation. Its faculty and students engage in industry immersion, faculty and student exchanges, and international cooperation to ensure that the graduates achieve the student outcomes that would allow them to thrive in their professional and career practice in local and global environments.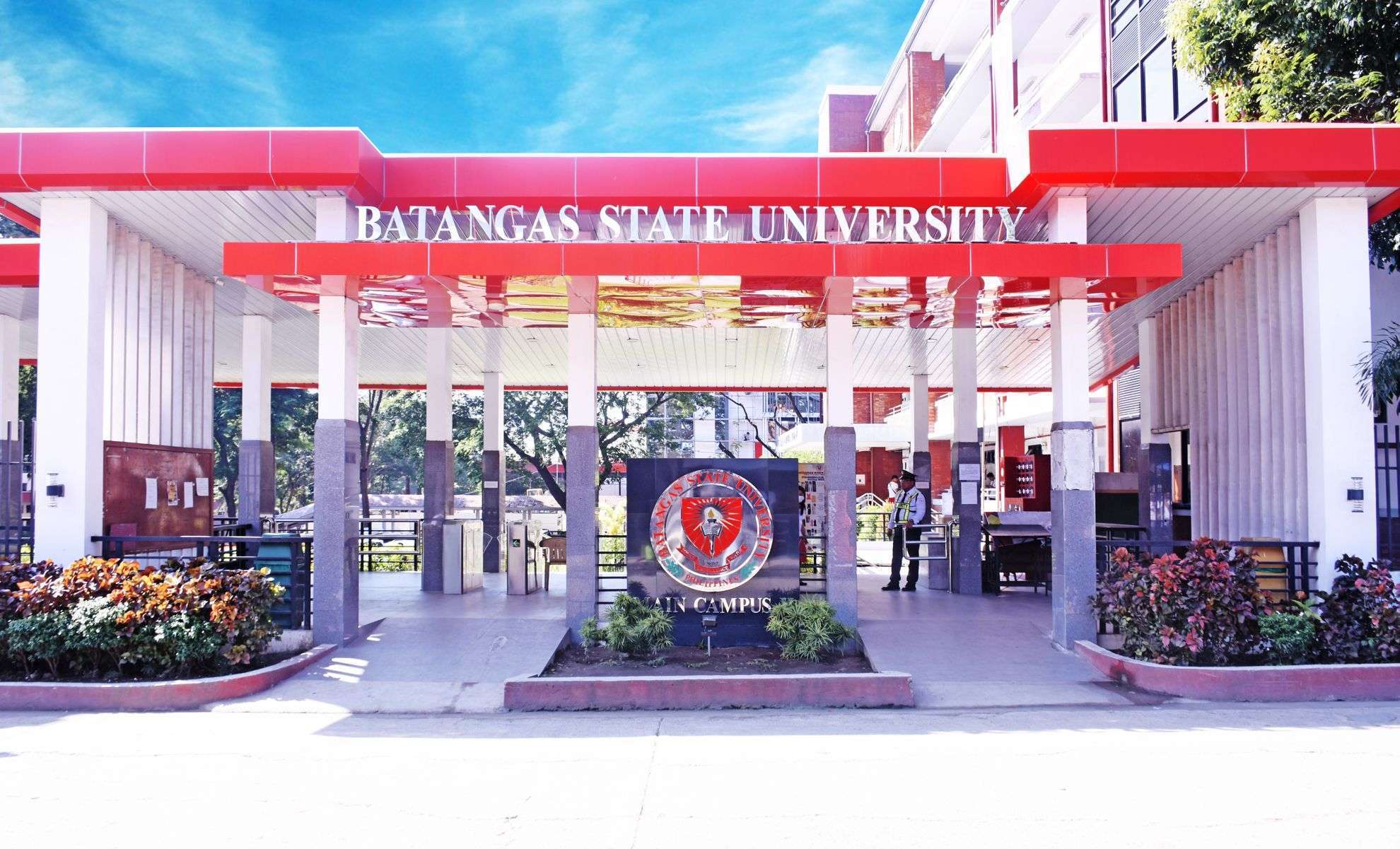 Staying True to the Mission of Innovation
With over 300 professionals facilitating the delivery of instruction and the provision of services to more than 11,000 students, and through their unwavering commitment to quality and excellence, the College remains a proud producer of highly competent innovators and members of the workforce in the country and in other parts of the world.
Embracing advanced educational structures while responding to the challenges of the globalized, industry-driven economy, the College continues to be competitive and relevant by providing innovative solutions that serve as precursors of discovery to ensure continuous productivity and sustainability, in fidelity to the university's mission of leading innovations and transforming lives.