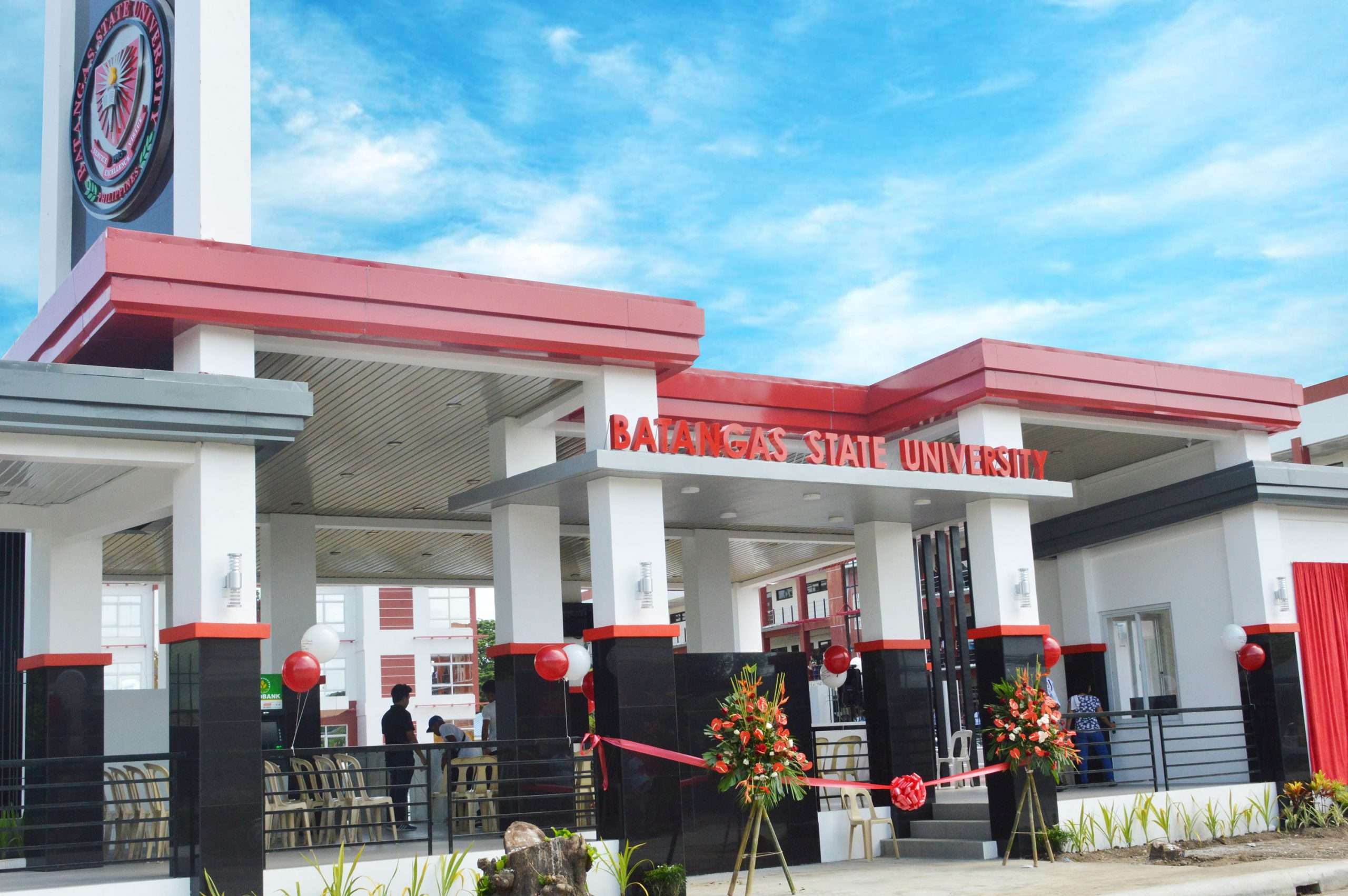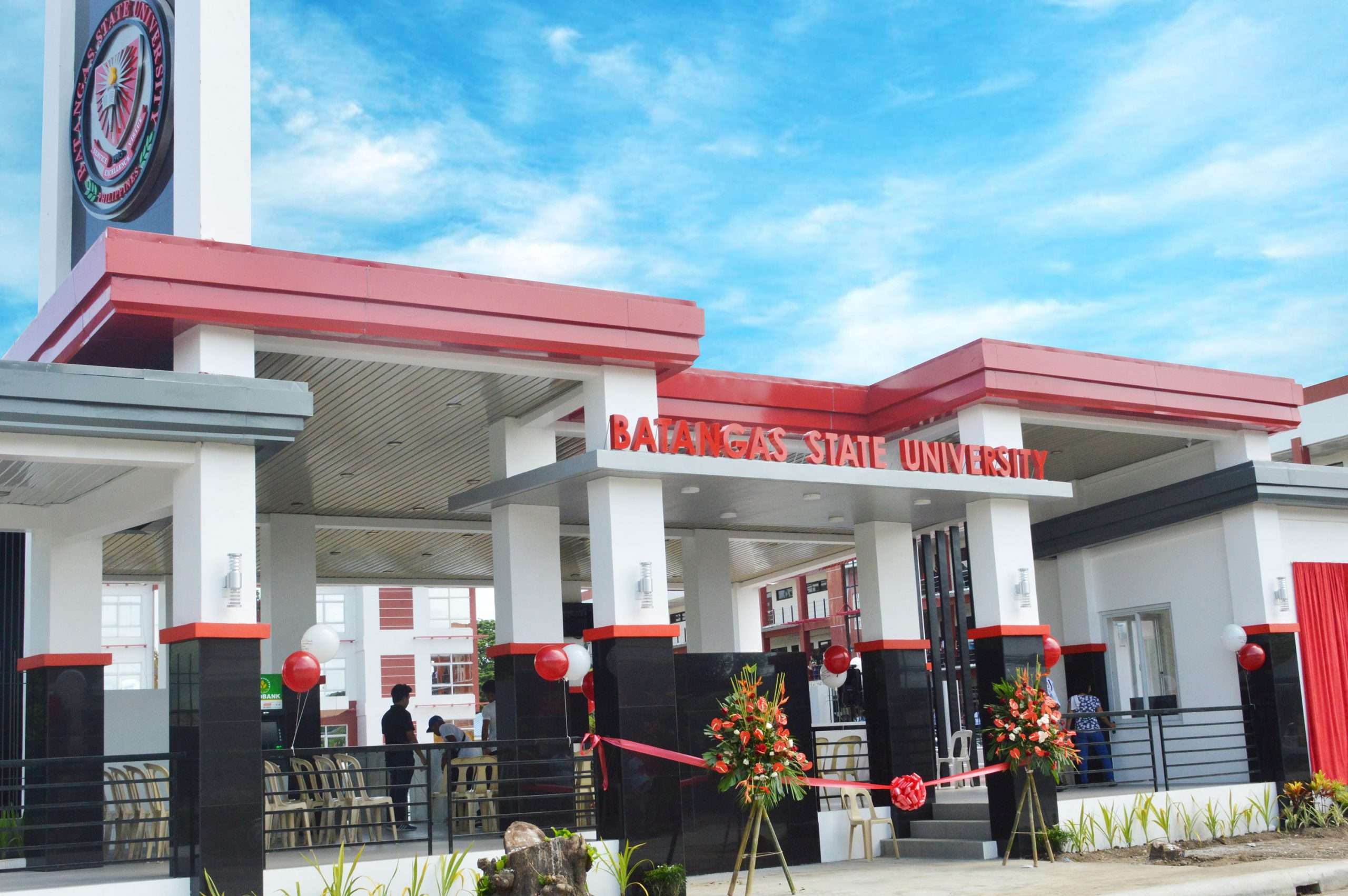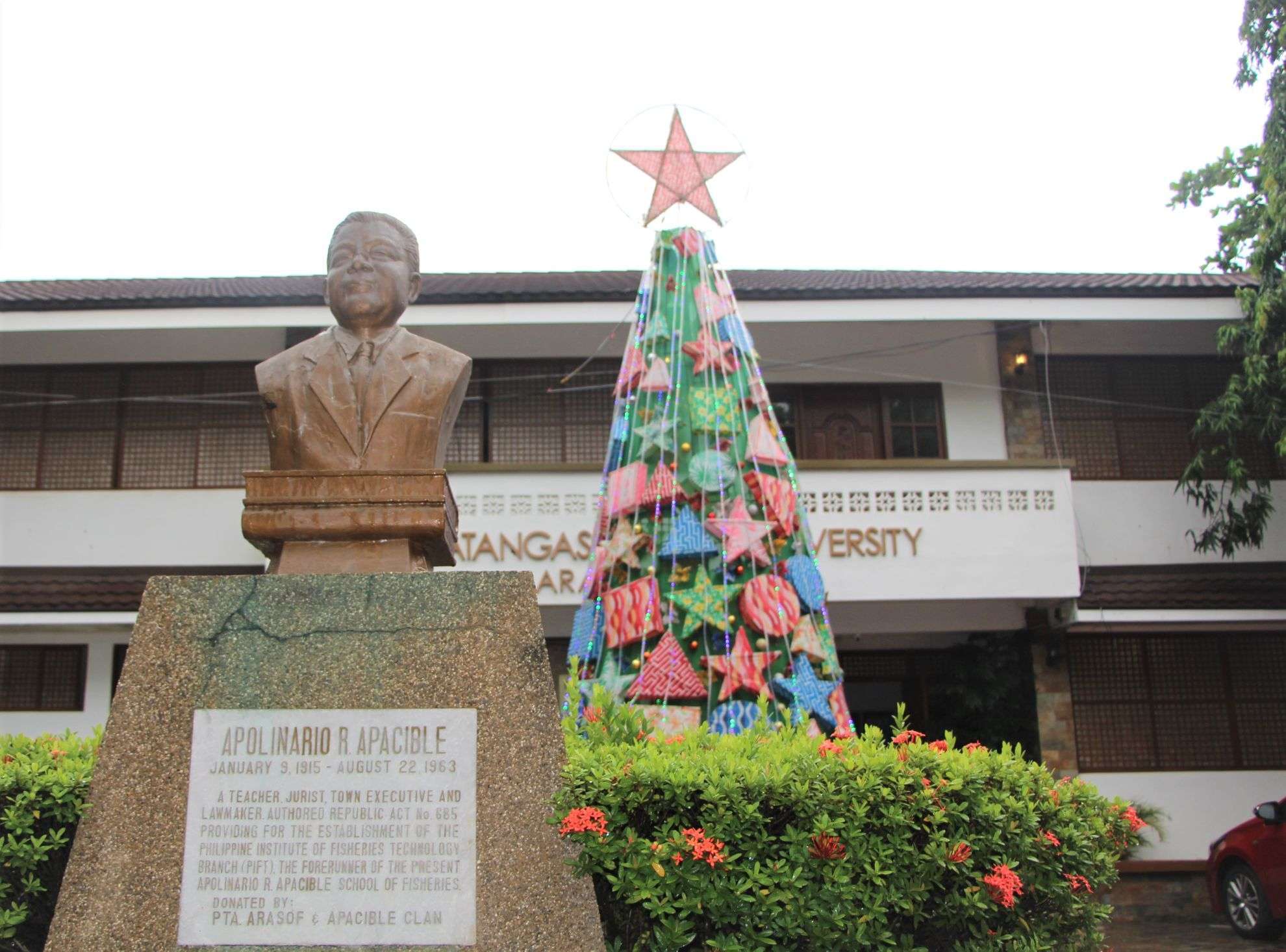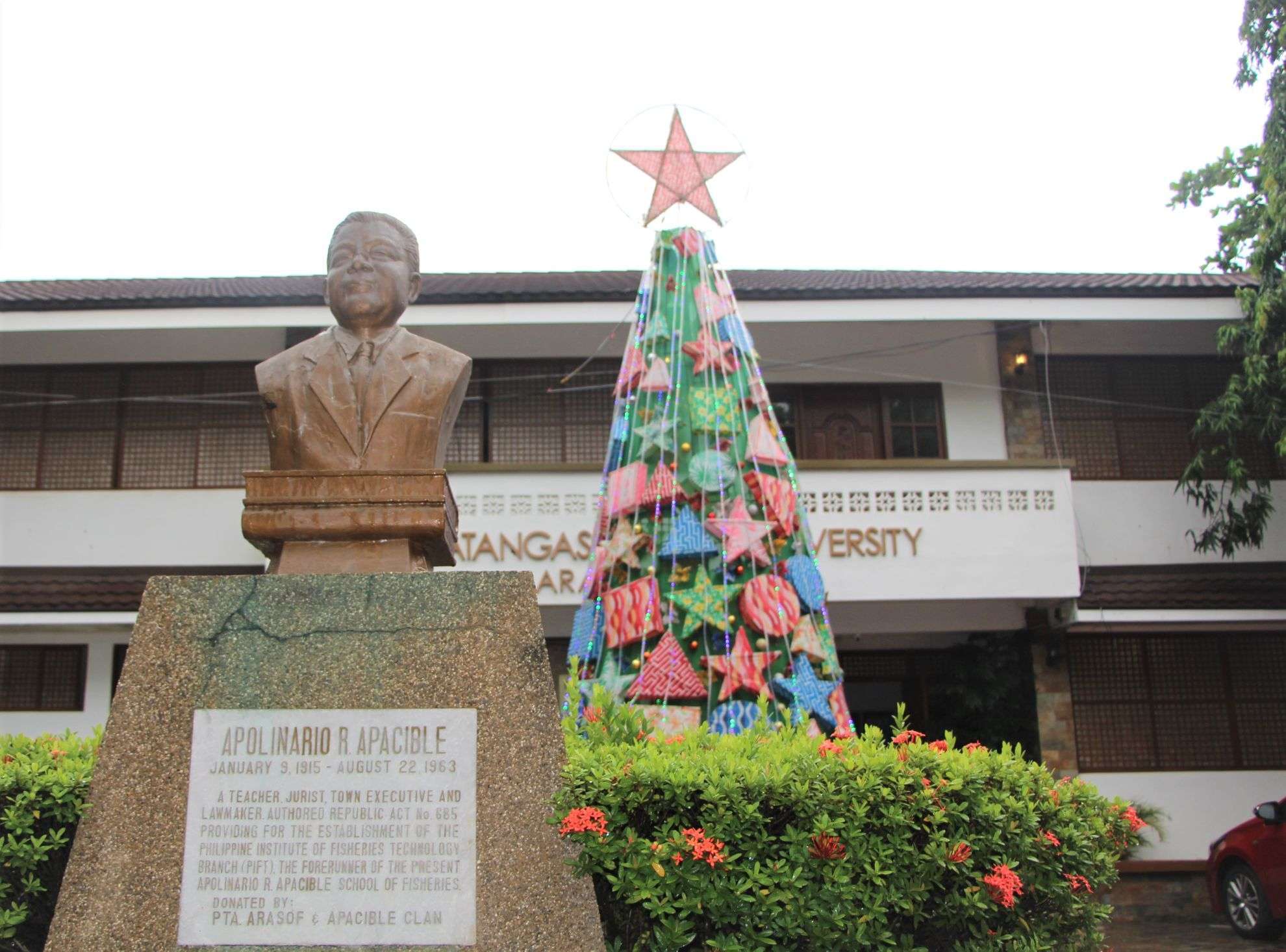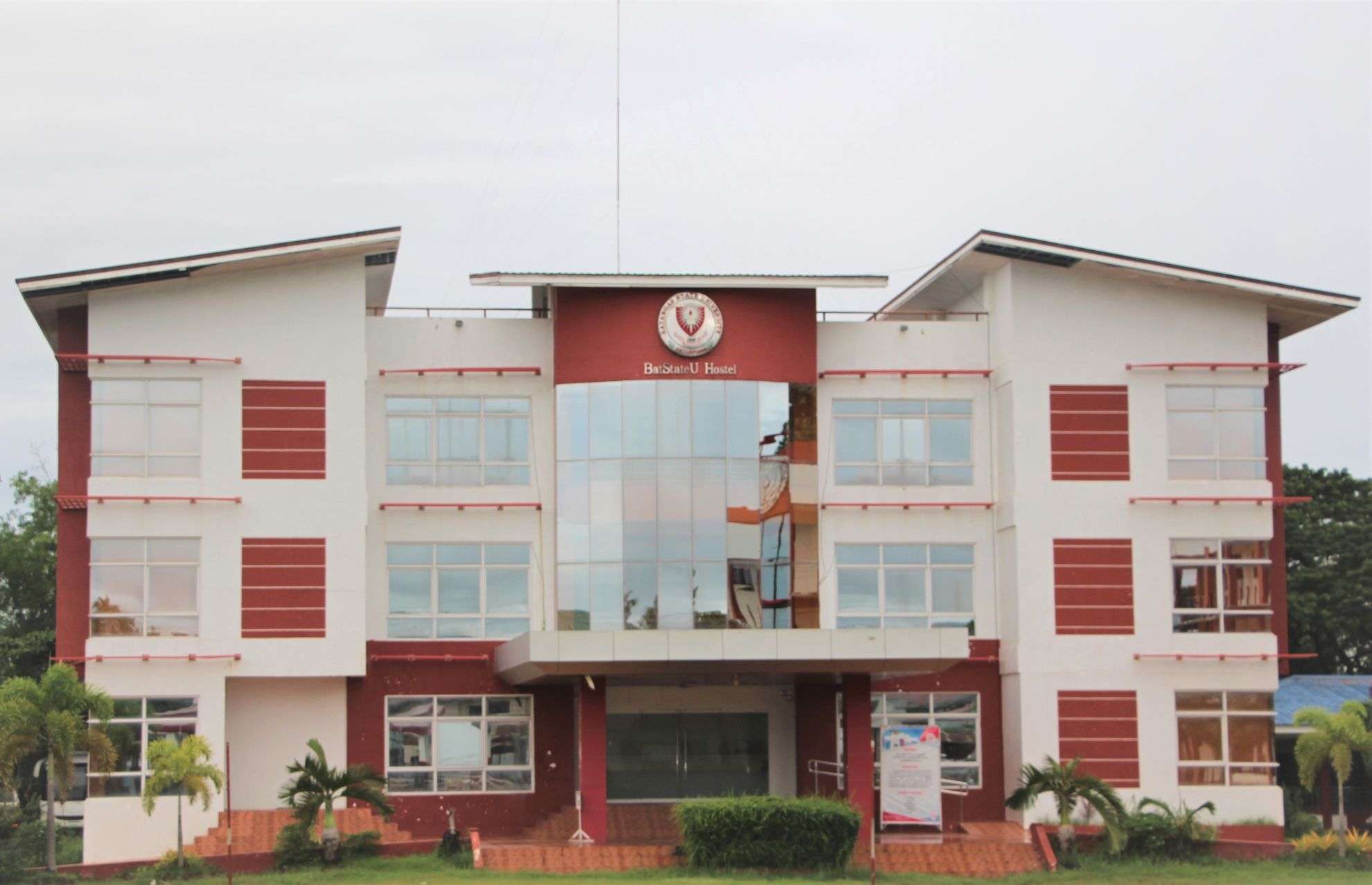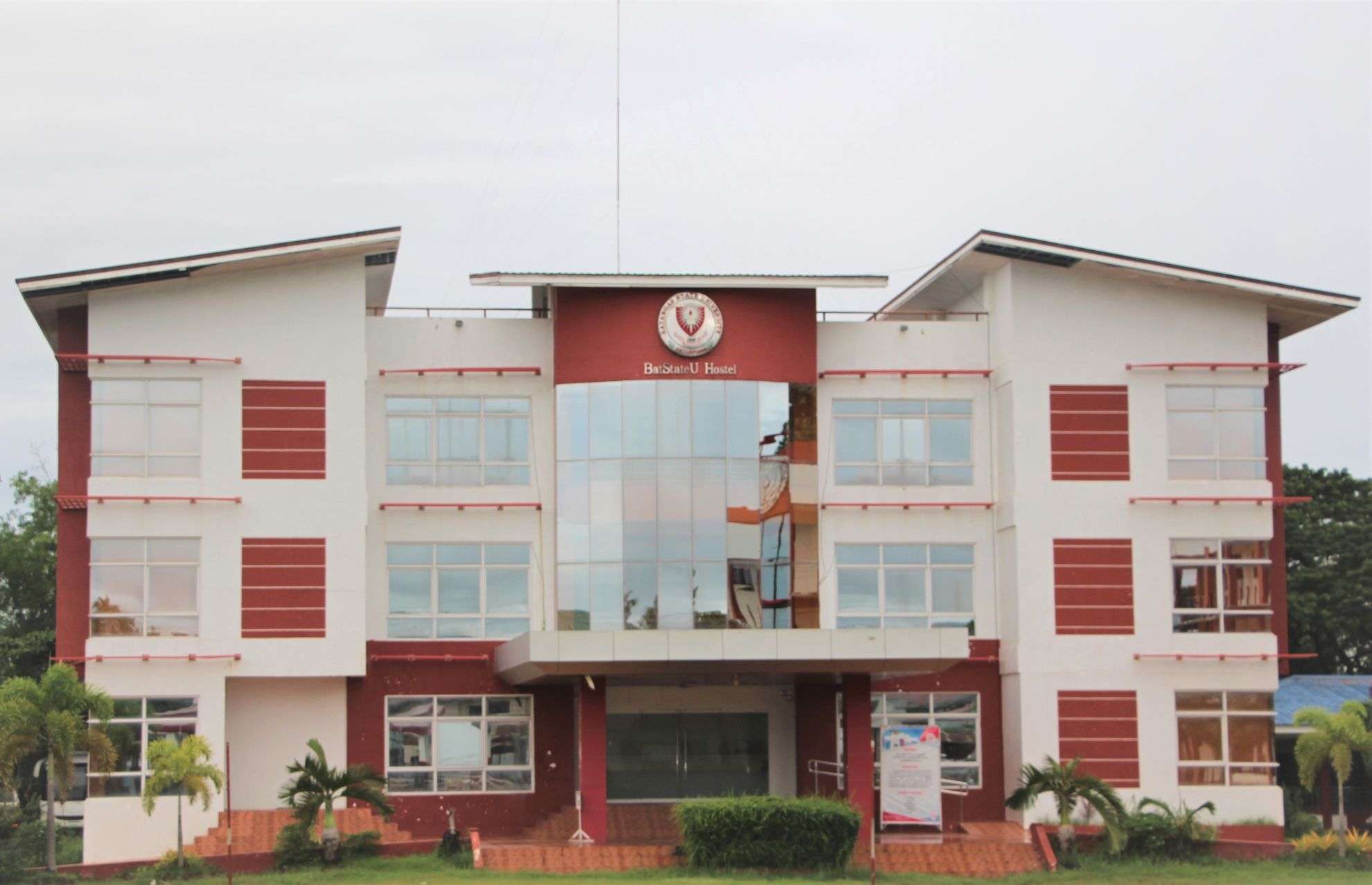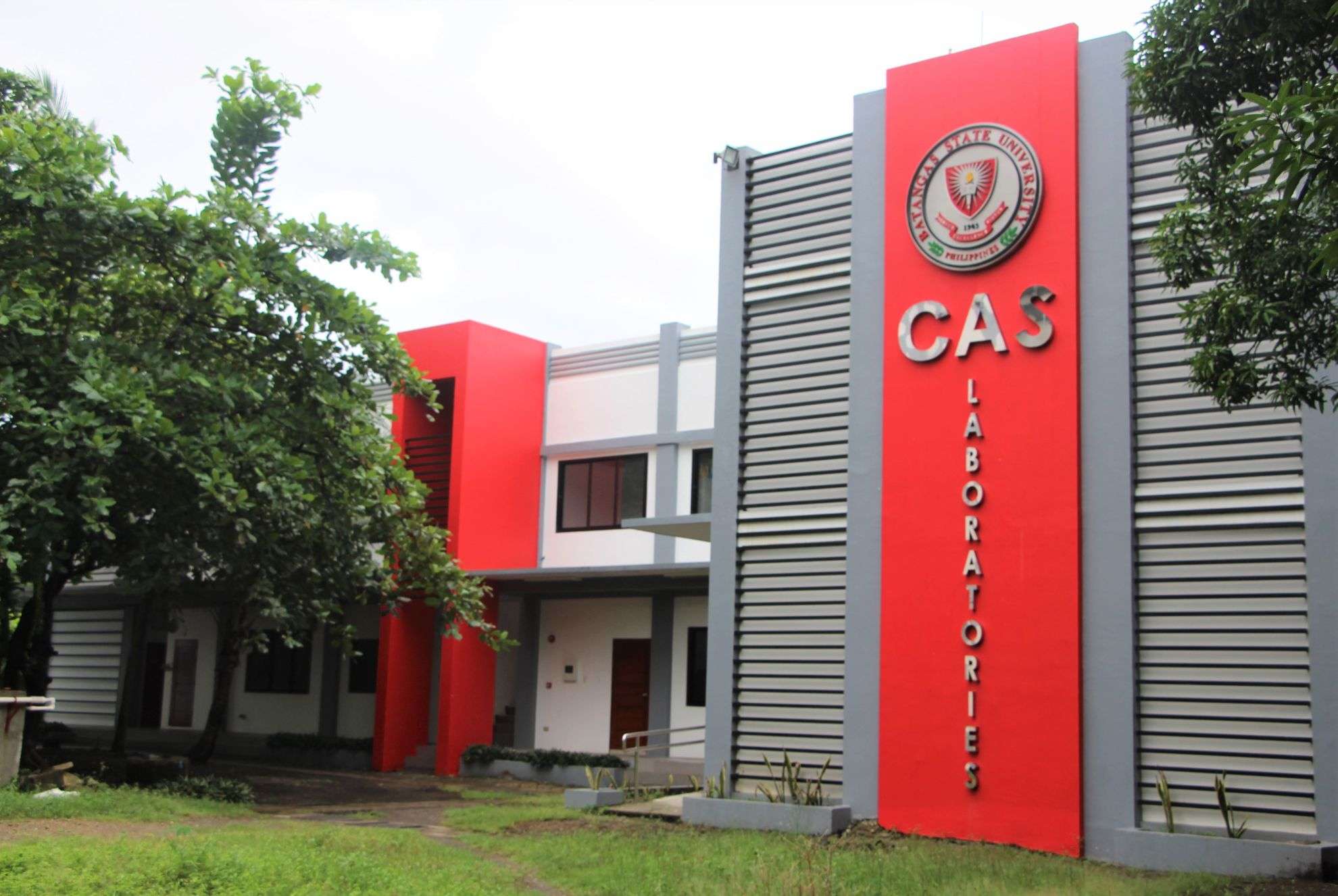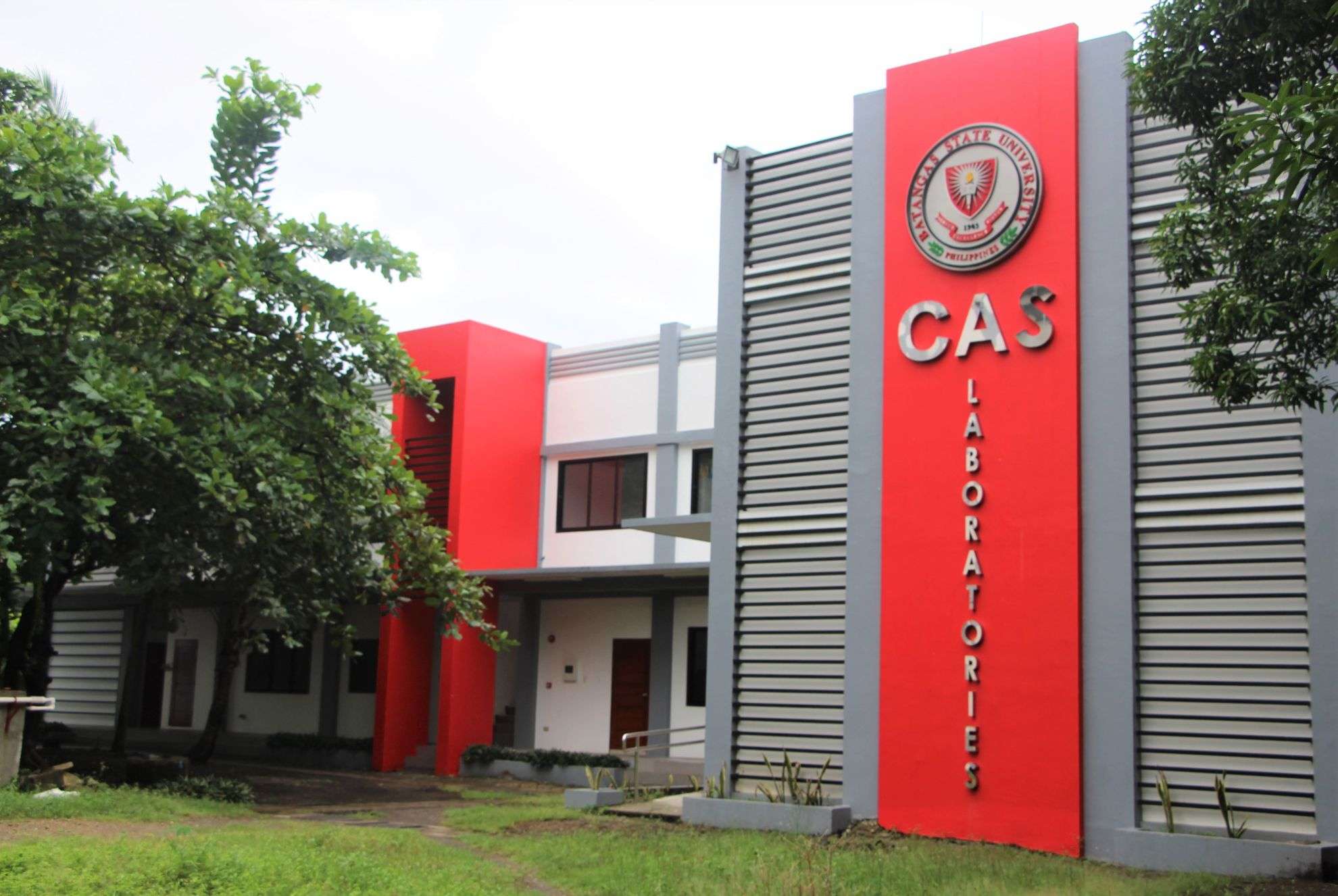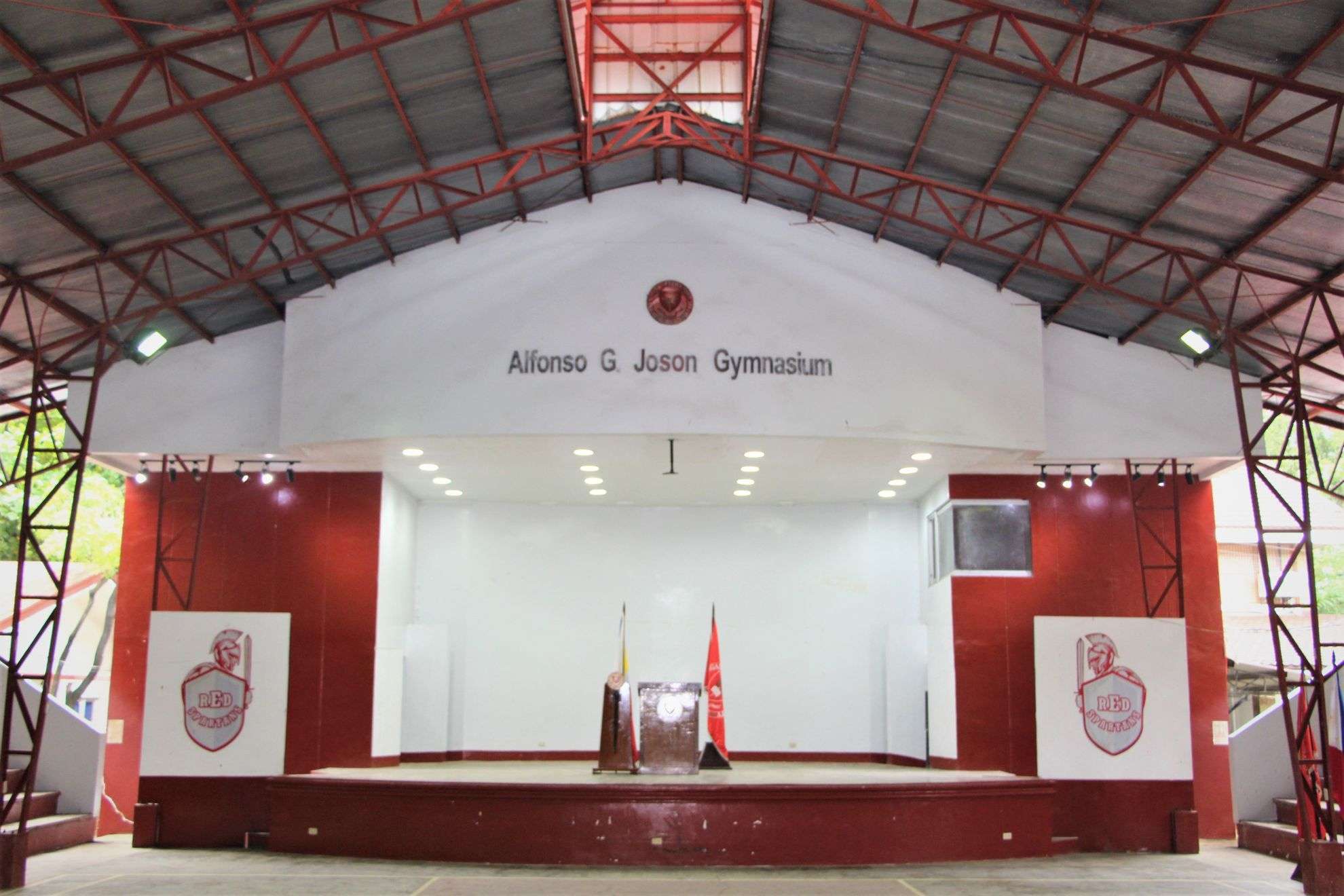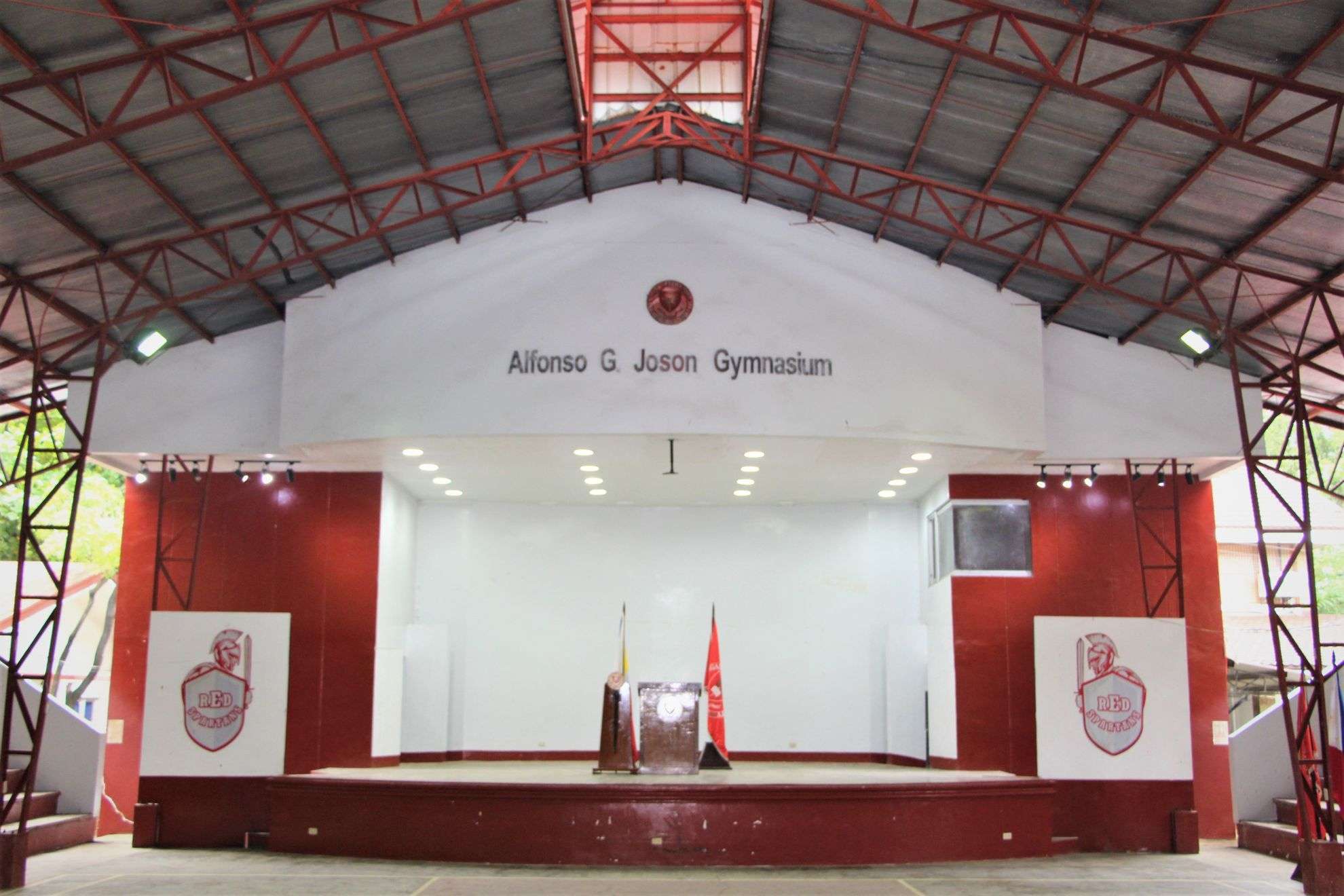 Philosophy
It is the full responsibility of an educational institution to be part in the nation-building by instilling curiosity and a love for learning in every child, so that they develop into young adults and productive citizen of the society. It is from this perspective that the BatStateU Laboratory School has defined its functions as a laboratory school for the College of Teacher Education, provide educational service to the public and serve as a feeder school for the University.
Goals
The Laboratory School of Batangas State University aims to develop children and young adults in becoming well-rounded, well adjusted, mentally alert, responsible, disciplined, law-abiding, and God-loving citizens equipped and imbued with knowledge, skills, attitudes and values as their solid foundation for their entry into grade one, high school and college with adequate exposure to relevant training in different learning areas to prepare them to become productive and worthy of society.
Specifically, it aims to:
To provide for quality and relevant instruction to learners under the Enhanced K-12 Basic Education Program.
To promote holistic development through active participation and involvement in In–and–Off Campus activities.
To promote teacher effectiveness through quality teaching and learning by

Improving quality teacher performance
Sustaining the increased quality time devoted to instruction
Improving instructional facilities to provide variety of learning resources for classroom use
Developing in the learners strong moral values that will enable them to have the courage to face the realities of life and the challenge of change

To enhance learner's spiritual formation and development through the revitalized homeroom guidance and integrated values education program and activities that will strengthen Christian faith.
Functions
To provide optimum learning experiences which will promote academic excellence.
To create a learning environment that will allow the students to develop love of God and country, positive self concept, self- discipline, dignity of work and other desirable moral, spiritual, socio-cultural values.
To enhance students awareness of the scientific and technological advancement in the country and in the world and inculcate in them critical thinking, creativity and innovativeness.
To produce students equipped with knowledge, skills and desirable attitudes and values essential for making an intelligent choice of a career and enlightened commitment to serve God, country and fellowmen.
Objectives
To serve as the feeder school to the University
To function as the laboratory school of the College of Teacher Education
To provide educational service to the general public
Enhanced K to 12 Basic Education Curriculum
Pre-Elementary and Elementary
Course
Description
No. of Contact Hours
Filipino K2
Komunikasyon sa Filipino
2.5
English K2
Communication Skills
2.5
Mathematics K2
Numeracy Skills
2.5
Science K2
Sensory Perceptual Skills
2.5
MAPEH K2
Motor and Creative Skills
Routinary Activities
2.5
2.5
| Course | Description | No. of Contact Hours |
| --- | --- | --- |
| Filipino 1 | Sining ng Komunikasyon sa Filipino | 5 |
| English 1 | Communication Arts in English | 5 |
| Mathematics 1 | Mathematics | 5 |
| Science 1 | Science and Health | 4 |
| Araling Panlipunan 1 | Music, Arts ,Physical Education and Health | 4 |
| MAPEH 1 | Araling Panlipunan | 4 |
| Edukasyon sa Pagpapakatao 1 | Edukasyon sa Pagpapakatao | 3 |
| Computer 1 | Mousing, Keyboarding and Drawing | 1 |
| Course | Description | No. of Contact Hours |
| --- | --- | --- |
| Filipino 2 | Sining ng Komunikasyon sa Filipino | 5 |
| English 2 | Communication Arts in English | 5 |
| Mathematics 2 | Mathematics | 5 |
| Science 2 | Science and Health | 4 |
| Araling Panlipunan 2 | Music, Arts ,Physical Education and Health | 4 |
| MAPEH 2 | Araling Panlipunan | 4 |
| Edukasyon sa Pagpapakatao 2 | Edukasyon sa Pagpapakatao | 3 |
| Computer 2 | Mousing , Keyboarding and Drawing ( Level 4) | 1 |
| Course | Description | No. of Contact Hours |
| --- | --- | --- |
| Filipino 3 | Sining ng Komunikasyon sa Filipino | 5 |
| English 3 | Communication Arts in English | 5 |
| Mathematics 3 | Mathematics | 5 |
| Science 3 | Science and Health | 4 |
| Araling Panlipunan 3 | Music, Arts ,Physical Education and Health | 4 |
| MAPEH 3 | Araling Panlipunan | 4 |
| Edukasyon sa Pagpapakatao 3 | Edukasyon sa Pagpapakatao | 3 |
| Computer 3 | Explore MS Office | 3 |
| Course | Description | No. of Contact Hours |
| --- | --- | --- |
| Filipino 4 | Sining ng Komunikasyon sa Filipino | 5 |
| English 4 | Communication Arts in English | 5 |
| Mathematics 4 | Mathematics | 5 |
| Science 4 | Science and Health | 5 |
| Araling Panlipunan 4 | Araling Panlipunan | 4 |
| MAPEH 4 | Music, Arts , Physical Education and Health | 4 |
| Edukasyon sa Pagpapakatao 4 | Edukasyon sa Pagpapakatao | 3 |
| Computer 4 | MS Office Basic | 3 |
| EPP 4 | Edukasyong Pantahanan at Pangkabuhayan | 4 |
| Course | Description | No. of Contact Hours |
| --- | --- | --- |
| Filipino 5 | Sining ng Komunikasyon sa Filipino | 5 |
| English 5 | Communication Arts in English | 5 |
| Mathematics 5 | Mathematics | 5 |
| Science 5 | Science and Health | 5 |
| Araling Panlipunan 5 | Araling Panlipunan | 4 |
| MAPEH 5 | Music, Arts , Physical Education and Health | 4 |
| Edukasyon sa Pagpapakatao 5 | Edukasyon sa Pagpapakatao: Pagahuhubog ng Pagkatao para sa Pagtibay ng Bansa | 3 |
| Computer 5 | MS Office Intermediate | 3 |
| EPP 5 | Edukasyong Pantahanan at Pangkabuhayan | 4 |
| Course | Description | No. of Contact Hours |
| --- | --- | --- |
| Filipino 6 | Sining ng Komunikasyon sa Filipino | 5 |
| English 6 | Communication Arts in English | 5 |
| Mathematics 6 | Mathematics | 5 |
| Science 6 | Science and Health | 5 |
| Araling Panlipunan 6 | Araling Panlipunan | 4 |
| MAPEH 6 | Music, Arts , Physical Education and Health | 4 |
| Edukasyon sa Pagpapakatao 6 | Edukasyon sa Pagpapakatao: Pagahuhubog ng Pagkatao para sa Pagtibay ng Bansa | 3 |
| Computer 6 | MS Office Advanced | 3 |
| EPP 6 | Edukasyong Pantahanan at Pangkabuhayan | 4 |
| Course | Description | No. of Contact Hours |
| --- | --- | --- |
| Filipino 7 | Ibat-ibang Panitikan ng mga Rehiyon at Panuntunang Pambalarila | 4 |
| English 7 | Contemporary Philippine Literature and Communication Arts Skills | 5 |
| Mathematics 7 | Number Sense, Algebra, Measurement and Geometry | 5 |
| Science 7 - A | Introduction to Chemistry, Physics and Biology | 4 |
| Science 7 - B | Earth Science | 3 |
| Araling Panlipunan 7 | Heograpiya ng Asya | 3 |
| Technology and Livelihood Education 7 | Exploratory | 4 |
| MAPEH 7 | Music, Arts, Physical Education and Health | 3 |
| Edukasyon sa Pagpapakatao 7 | Pagdadalaga at Pagbibinata Tungo sa Pag-unlad | 3 |
| Computer Technology 7 | Office Productivity Suite and Basic PC Hardware Servicing | 3 |
| Drafting 7 | Freehand Drawing | 3 |
| Course | Description | No. of Contact Hours |
| --- | --- | --- |
| Filipino 8 | Pambansang Panitikan at Panuntunang Pambalarila | 4 |
| English 8 | African and Asian Literature and Communication Arts Skills | 5 |
| Mathematics 8 - A | Algebra and Geometry | 4 |
| Mathematics 8 - B | Statistics | 3 |
| Science 8 - A | Advanced Biology | 3 |
| Science 8 - B | Chemistry, Physics, and Environmental Science | 3 |
| Araling Panlipunan 8 | Araling Asyano | 4 |
| Technology and Livelihood Education 8 | Exploratory | 5 |
| MAPEH 8 | Music, Arts, Physical Education and Health | 4 |
| Edukasyon sa Pagpapakatao 8 | Pamilya at Pakikipagkapwa | 3 |
| Computer Technology 8 | Digital Arts and Multimedia | 3 |
| Drafting 8 | Mechanical Drafting | 3 |
| Course | Description | No. of Contact Hours |
| --- | --- | --- |
| Filipino 9 | Saling-akdang Asyano at Panuntunang Pambalarila | 4 |
| English 9 | Anglo-American Literature and Communication Arts Skills | 5 |
| Mathematics 9 - A | Algebra and Geometry | 4 |
| Mathematics 9 - B | Trigonometry | 3 |
| Science 9 - A | Chemistry 1 | 4 |
| Science 9 - B | Physics 1 | 3 |
| Araling Panlipunan 9 | Ekonomiks | 3 |
| Technology and Livelihood Education 9 | Majorship | 5 |
| MAPEH 9 | Music, Arts, Physical Education and Health | 4 |
| Edukasyon sa Pagpapakatao 9 | Pambansang Pagkakaisa at Lipunan | 3 |
| Computer Technology 9 | Internet Technology and Web Designing | 3 |
| Drafting 9 | Architectural Drawing | 3 |
| Course | Description | No. of Contact Hours |
| --- | --- | --- |
| Filipino 10 | Saling-akdang Pandaigdig at Panuntunang Pambalarila | 4 |
| English 10 | World Literature and Communication Arts Skills | 5 |
| Mathematics 10 - A | Algebra, Geometry and Probability | 4 |
| Mathematics 10 - B | Analytical Geometry | 3 |
| Science 10 - A | Physics 2 | 4 |
| Science 10 - B | Chemistry 2 | 3 |
| Araling Panlipunan 10 | Napapanahong Usaping Panlipunan (Contemporary Issues) | 3 |
| Technology and Livelihood Education 10 | Majorship | 7 |
| MAPEH 10 | Music, Arts, Physical Education and Health | 4 |
| Edukasyon sa Pagpapakatao 10 | Pagmamahal sa Diyos at Moralidad | 3 |
| Computer Technology 10 | Applications Programming Using Visual Basic | 3 |
Senior High School - Science, Technology, Engineering and Mathematics (STEM)
| Course | Description | No. of Contact Hours |
| --- | --- | --- |
| Eng 11A | Oral Communication in Context | 4 |
| Fil 11A | Komunikasyon at Pananaliksik sa Wika at Kulturang Pilipino | 4 |
| Math 11A | General Mathematics | 4 |
| Sci 11A | Earth Science | 4 |
| Philo 11A | Introduction to Philosophy of Human Person | 4 |
| PE 11A | Physical Education and Health | 1 |
| E-Tech 11A | Empowerment Technologies (E-Te | 4 |
| Cal 11A | Pre-Calculus | 4 |
| Course | Description | No. of Contact Hours |
| --- | --- | --- |
| Eng 11B | Reading and Writing Skills | 4 |
| Fil 11B | Pagbasa at Pagsusuri ng Iba't-Ibang Teksto Tungo sa Pananaliksik | 4 |
| Math 11B | Statistics and Probability | 4 |
| Sci 11B | Disaster Readiness and Risk Reduction | 4 |
| PD 11 | Personal Development/ Pansariling Kaunlaran | 4 |
| PE 11B | Physical Education and Health | 1 |
| Research 12A | Research in Daily Life 1 | 4 |
| Cal 11B | Basic Calculus | 4 |
| Chem 11 | General Chemistry 1 | 4 |
| Course | Description | No. of Contact Hours |
| --- | --- | --- |
| Lit 12A | 21st Century Literature from the Philippines and the World | 4 |
| MIL 12A | Media and Information Literacy | 4 |
| SosSci 12A | Understanding Culture, Society and Politics | 4 |
| PE 12A | Physical Education and Health | 4 |
| Eng 12A | English for Academic and Professional Purpose | 4 |
| Fil 12A | Pagsulat sa Filipino sa Piling Larangan (Akademika) | 1 |
| Phy 12A | General Physics 1 | 4 |
| Bio 12A | General Biology 1 | 4 |
| Course | Description | No. of Contact Hours |
| --- | --- | --- |
| PE 12B | Physical Education and Health | 1 |
| SocSci 12B | Contemporary Philippine Arts from the Regions | 4 |
| Research 12B | Research in Daily Life 2 | 4 |
| Entrep 12B | Entrepreneurship | 4 |
| ResProj 12B | Research Project | 4 |
| Phy 12B | General Physics 2 | 1 |
| Bio 12B | General Biology 2 | 4 |
| Chem 12B | General Chemistry 2 | 4 |
| WI 12 | Work Immersion | 4 |