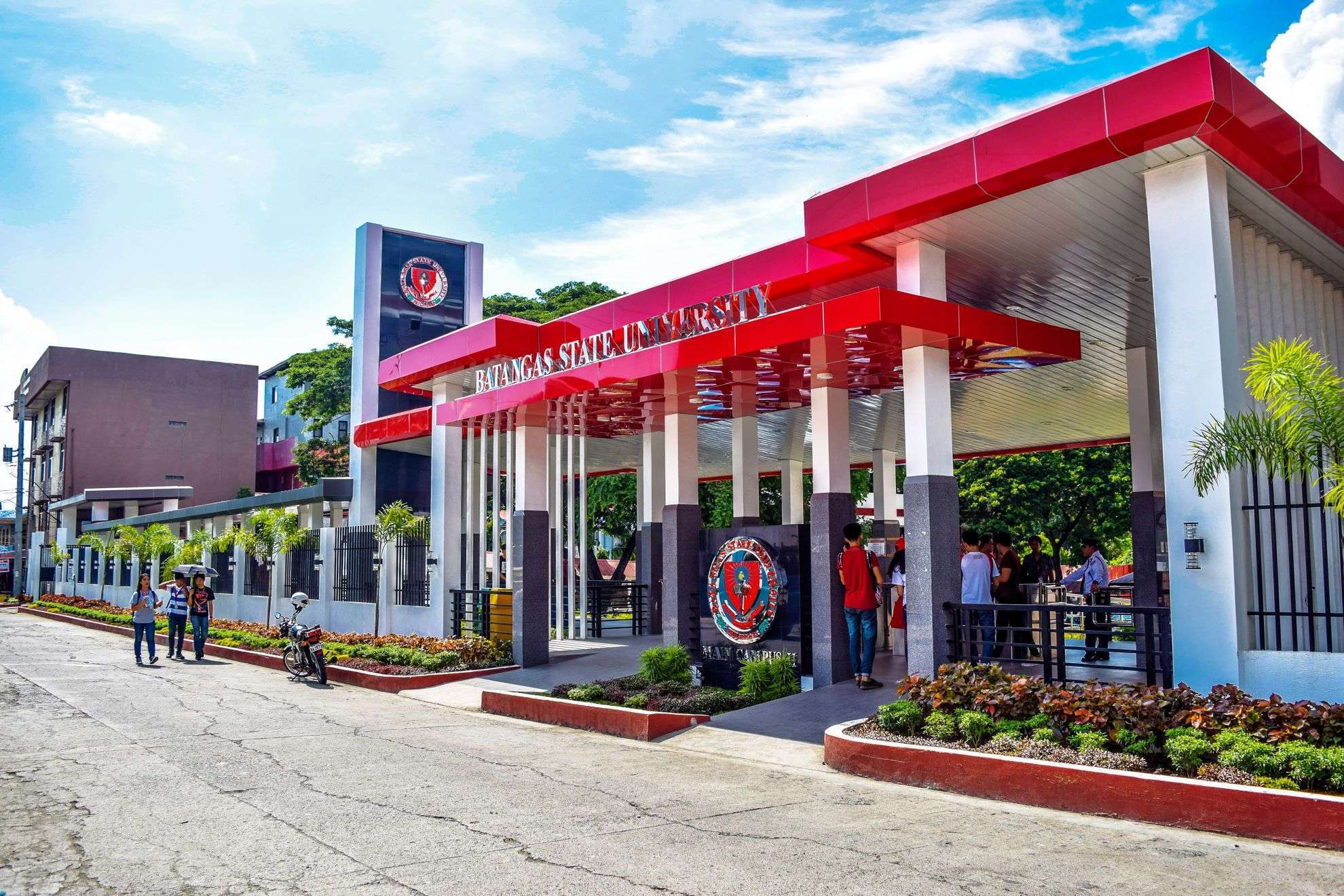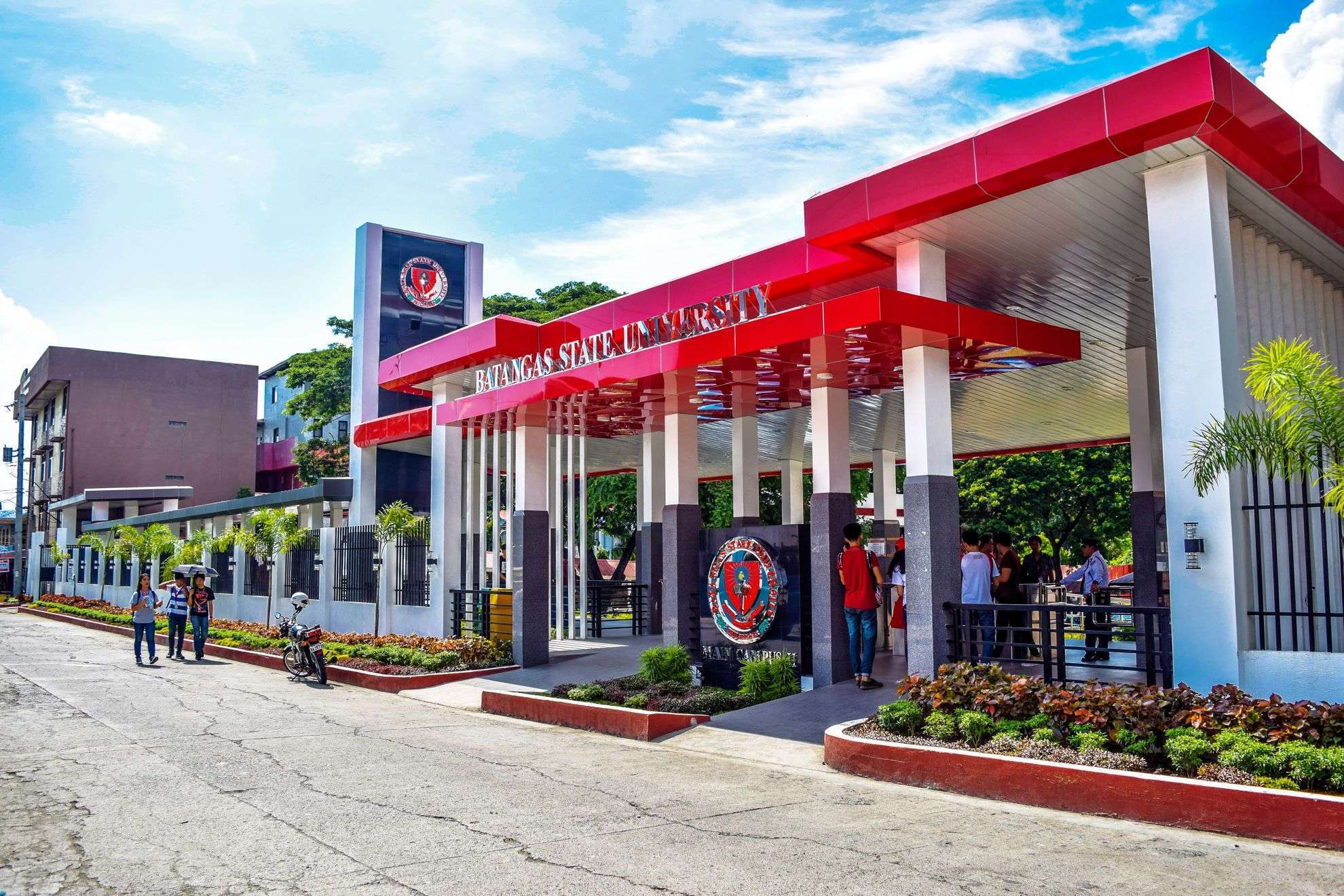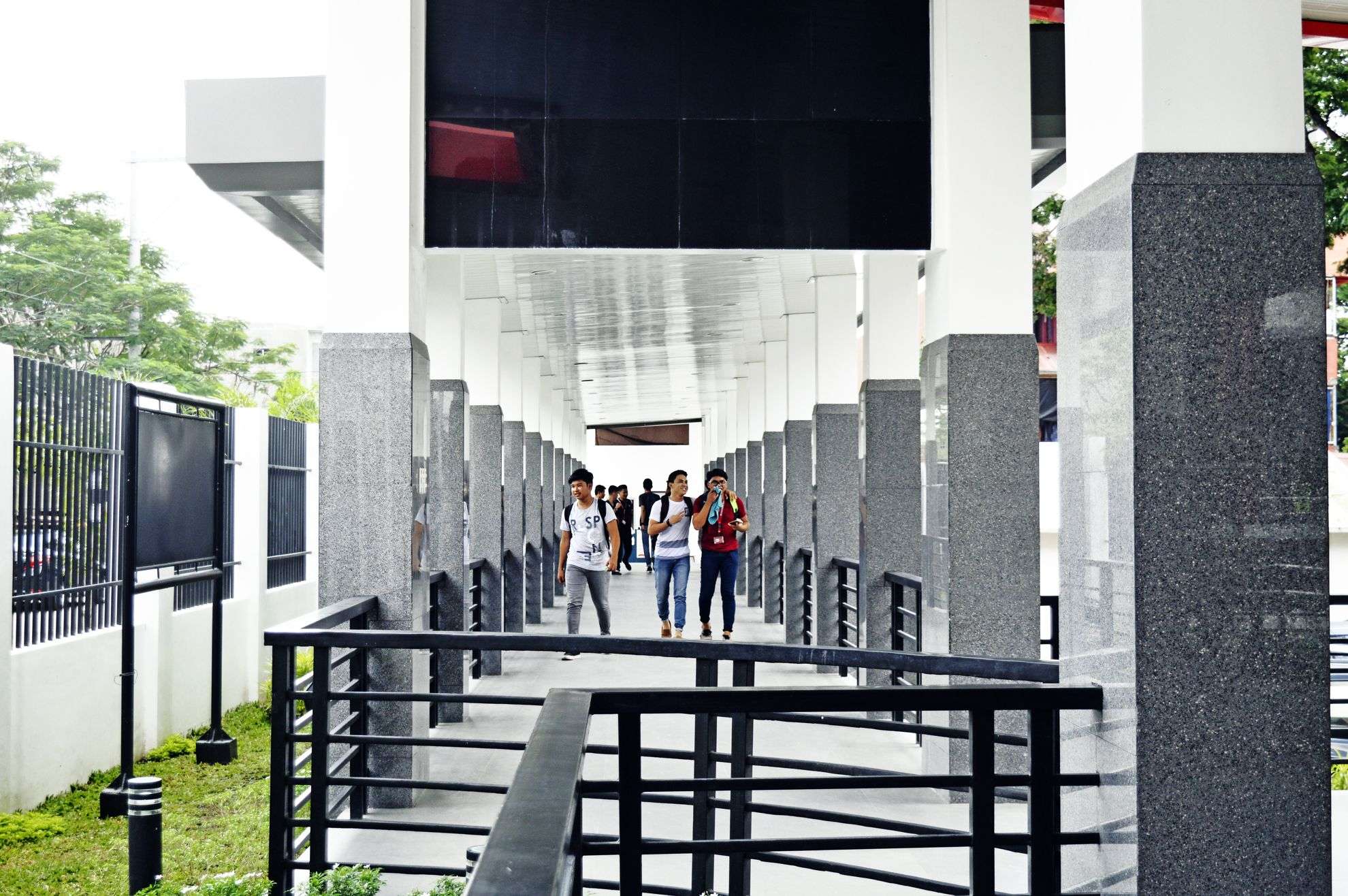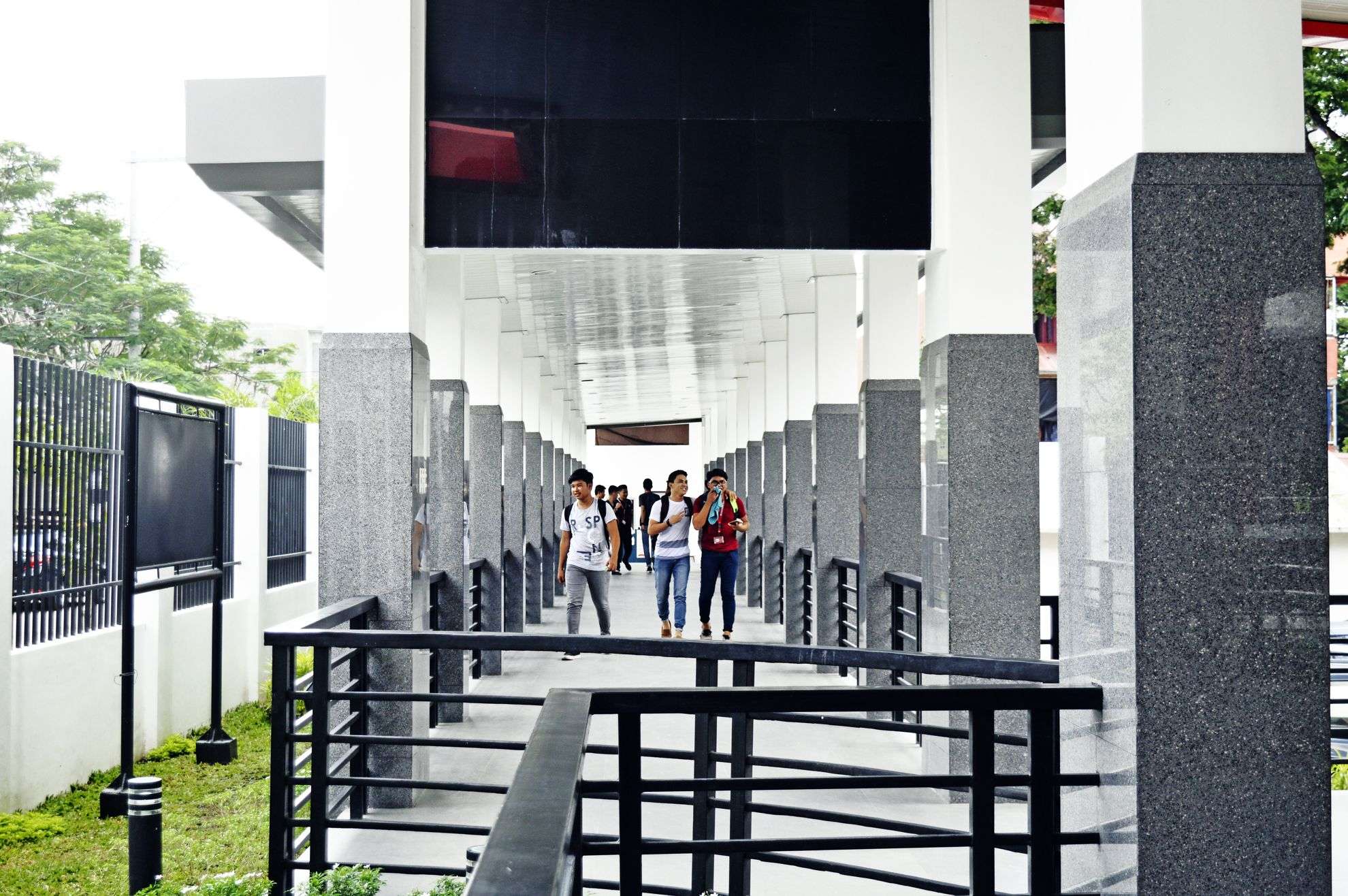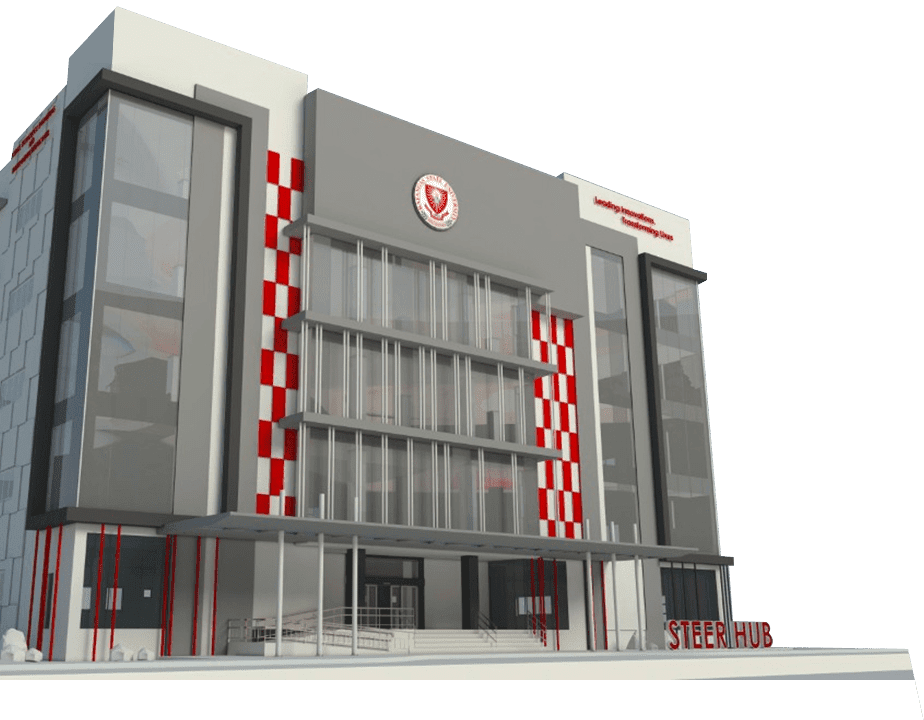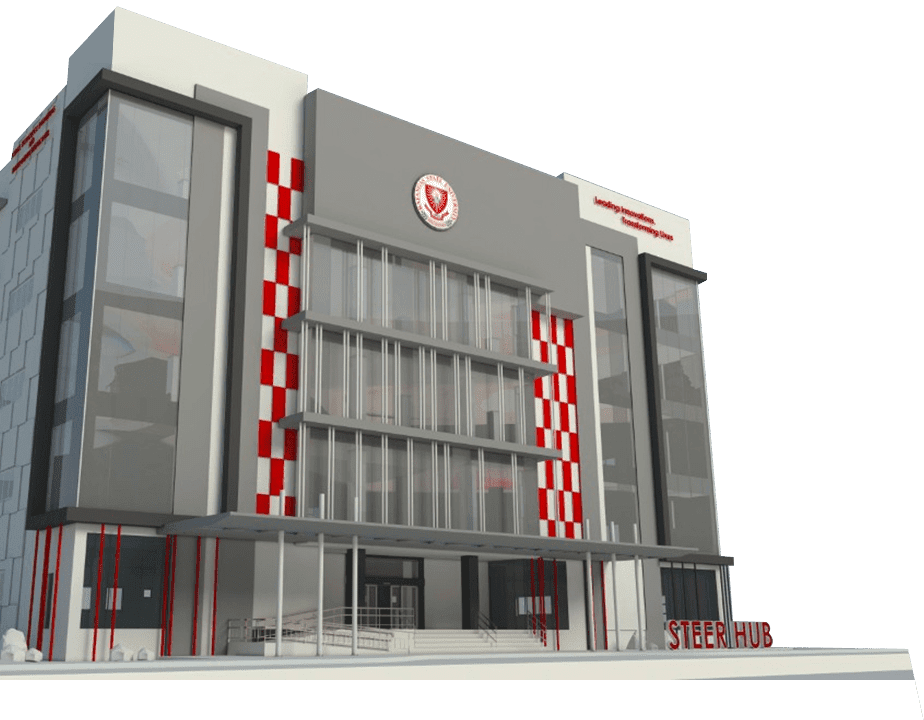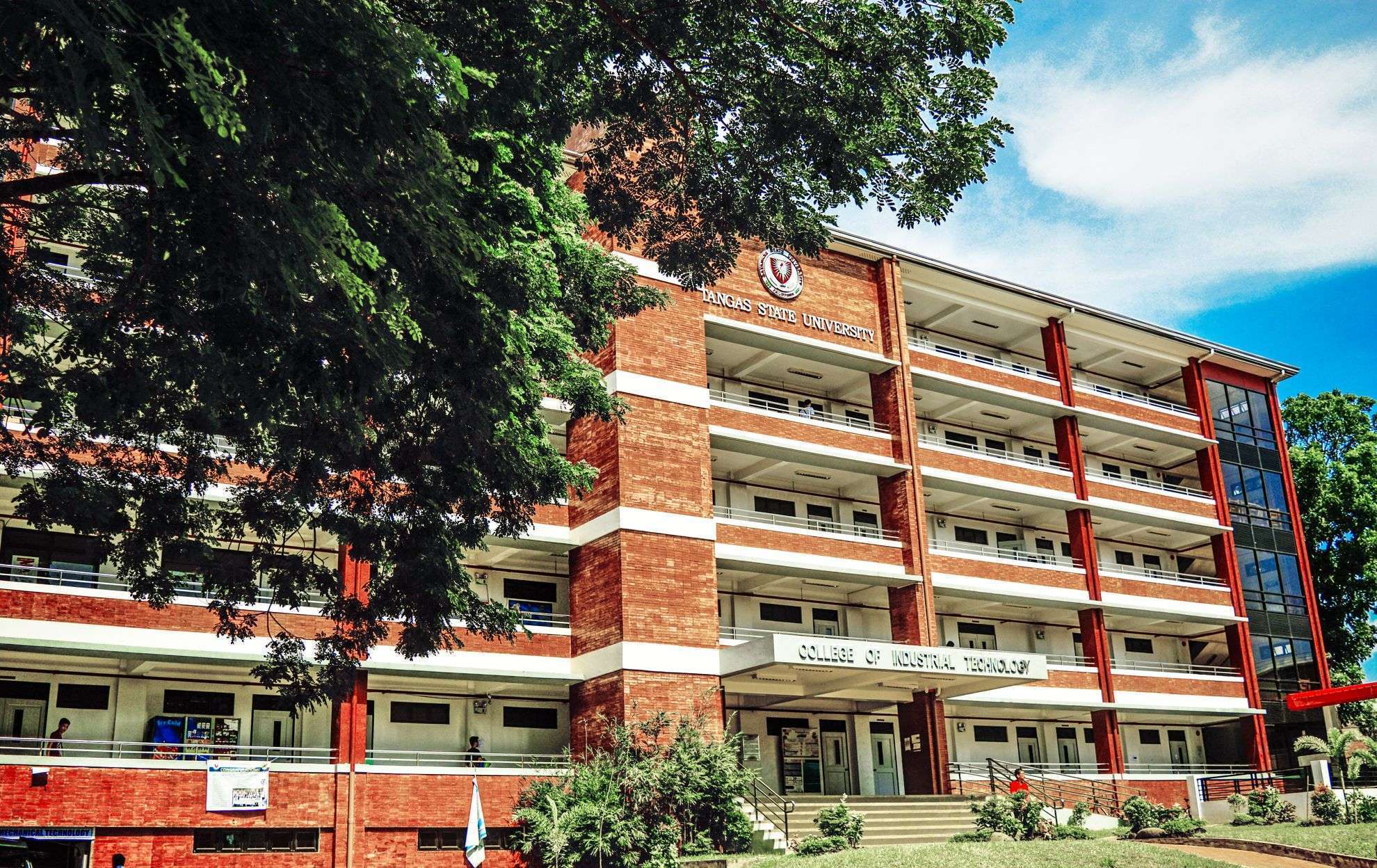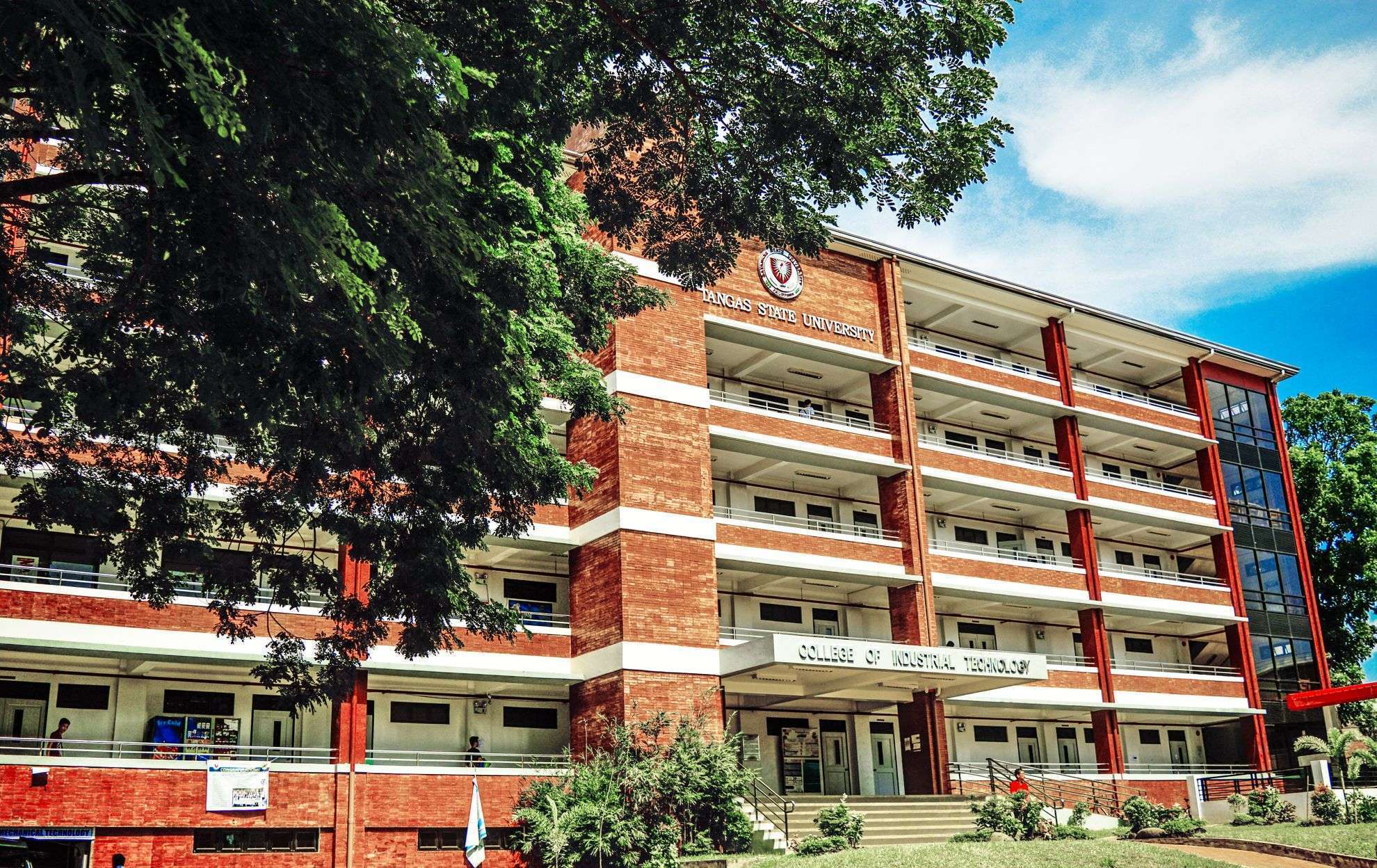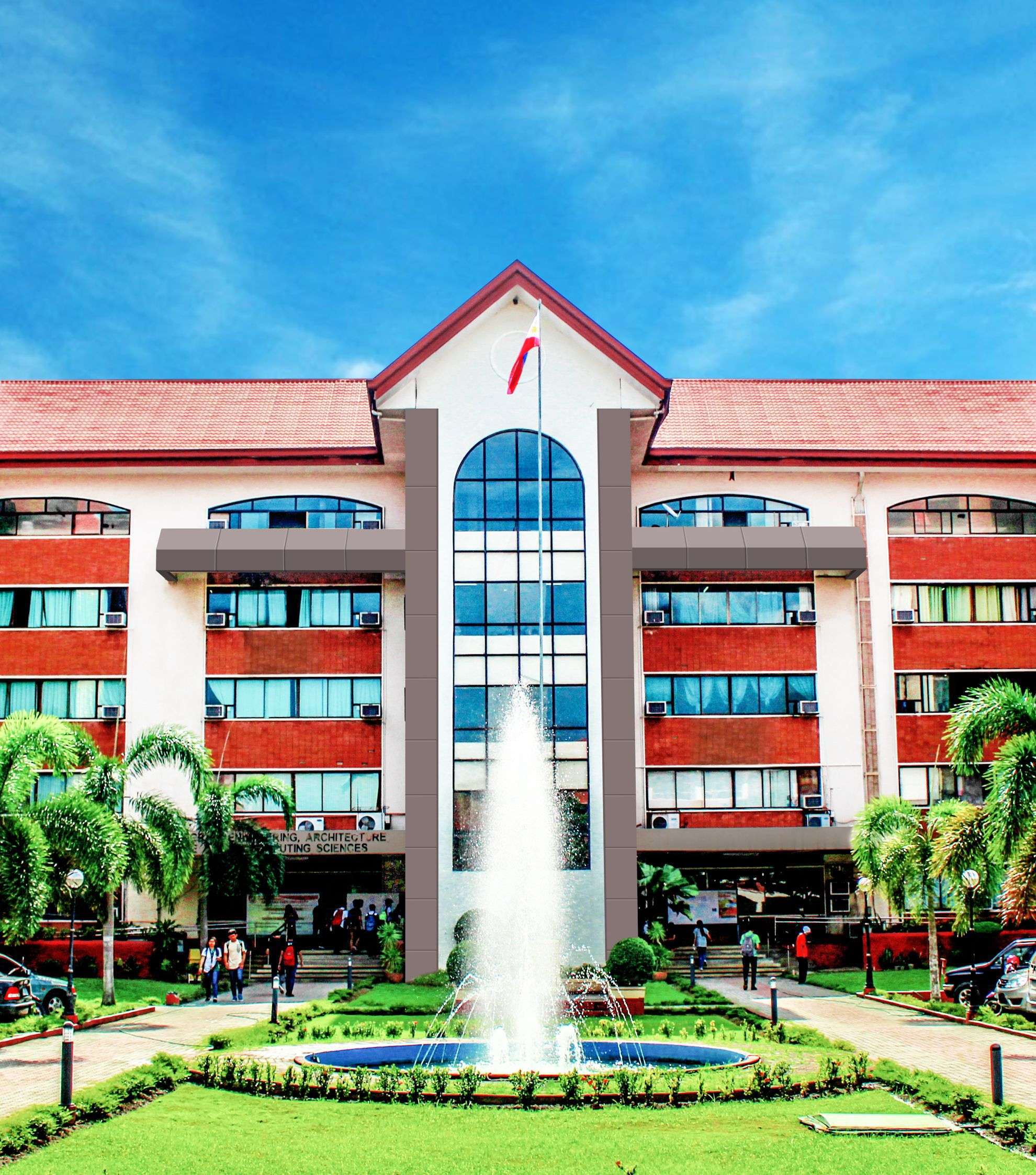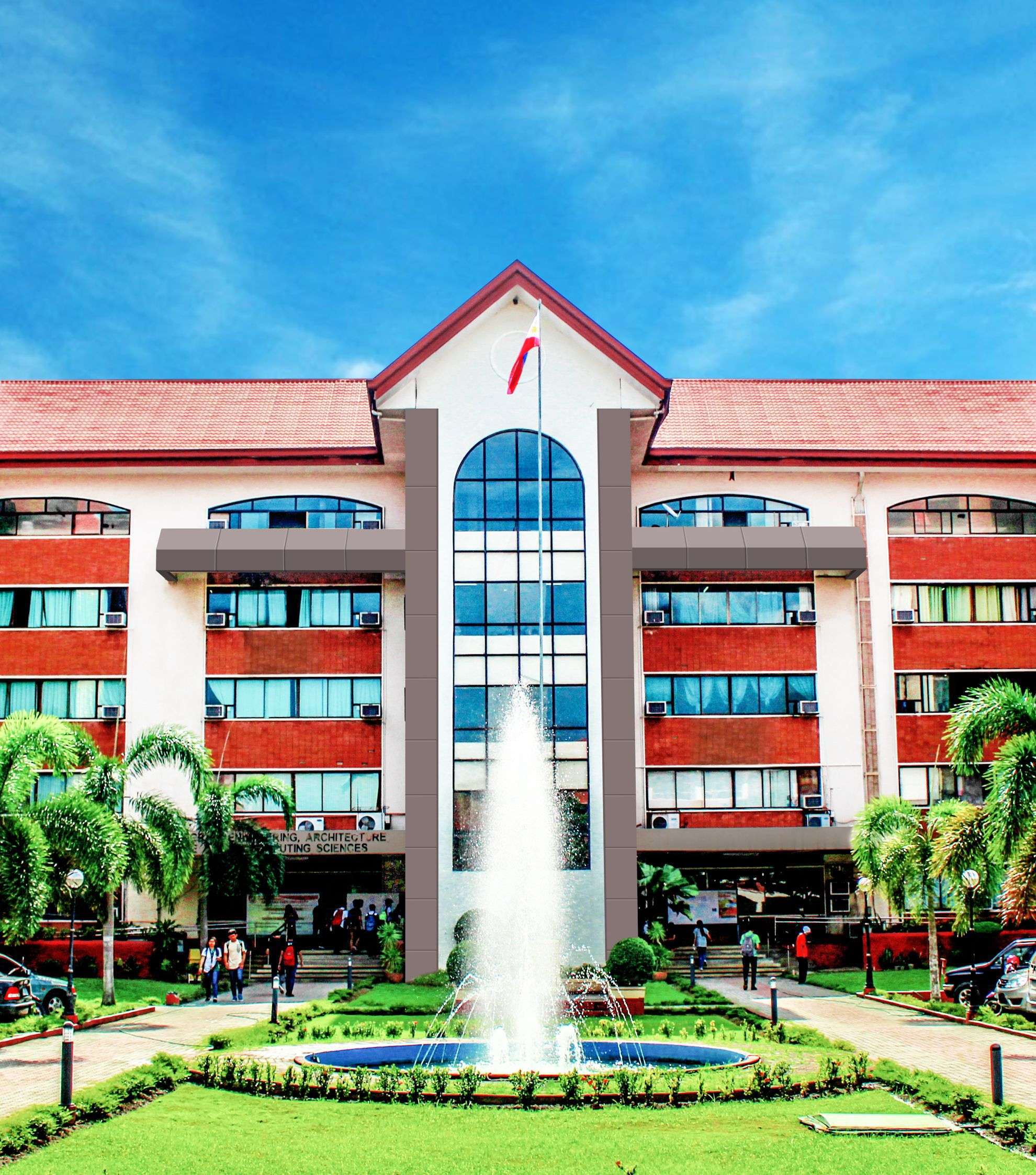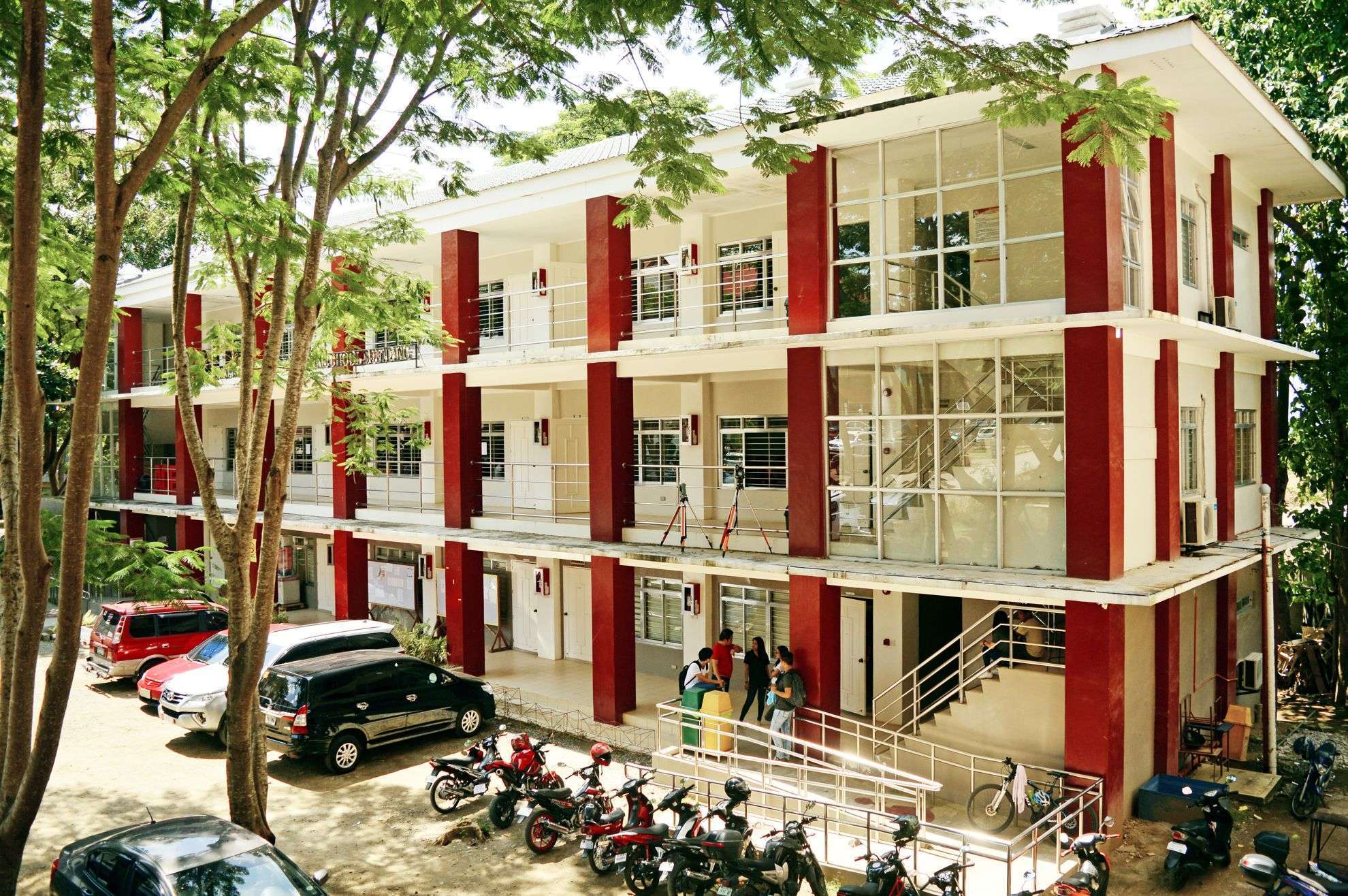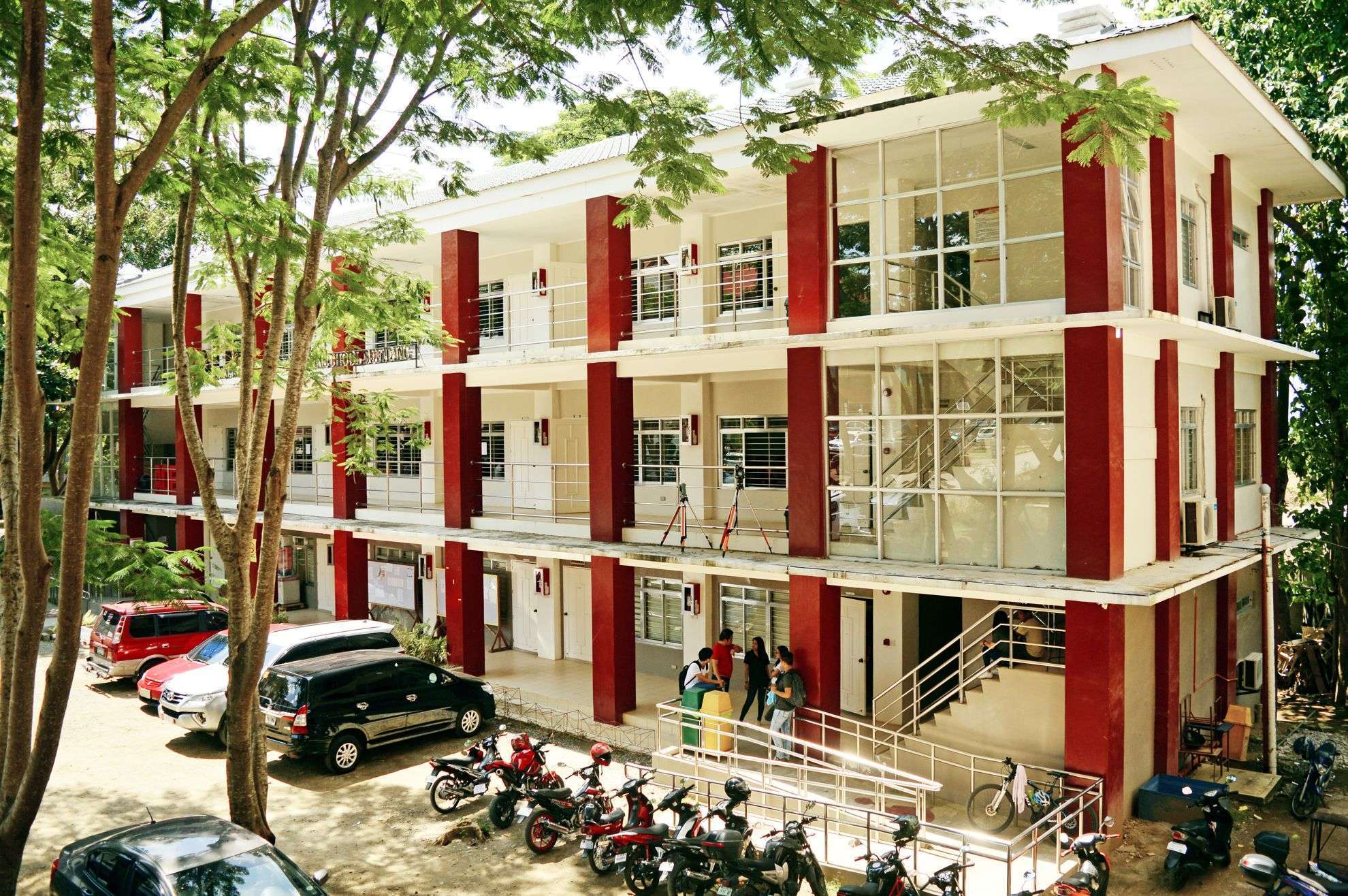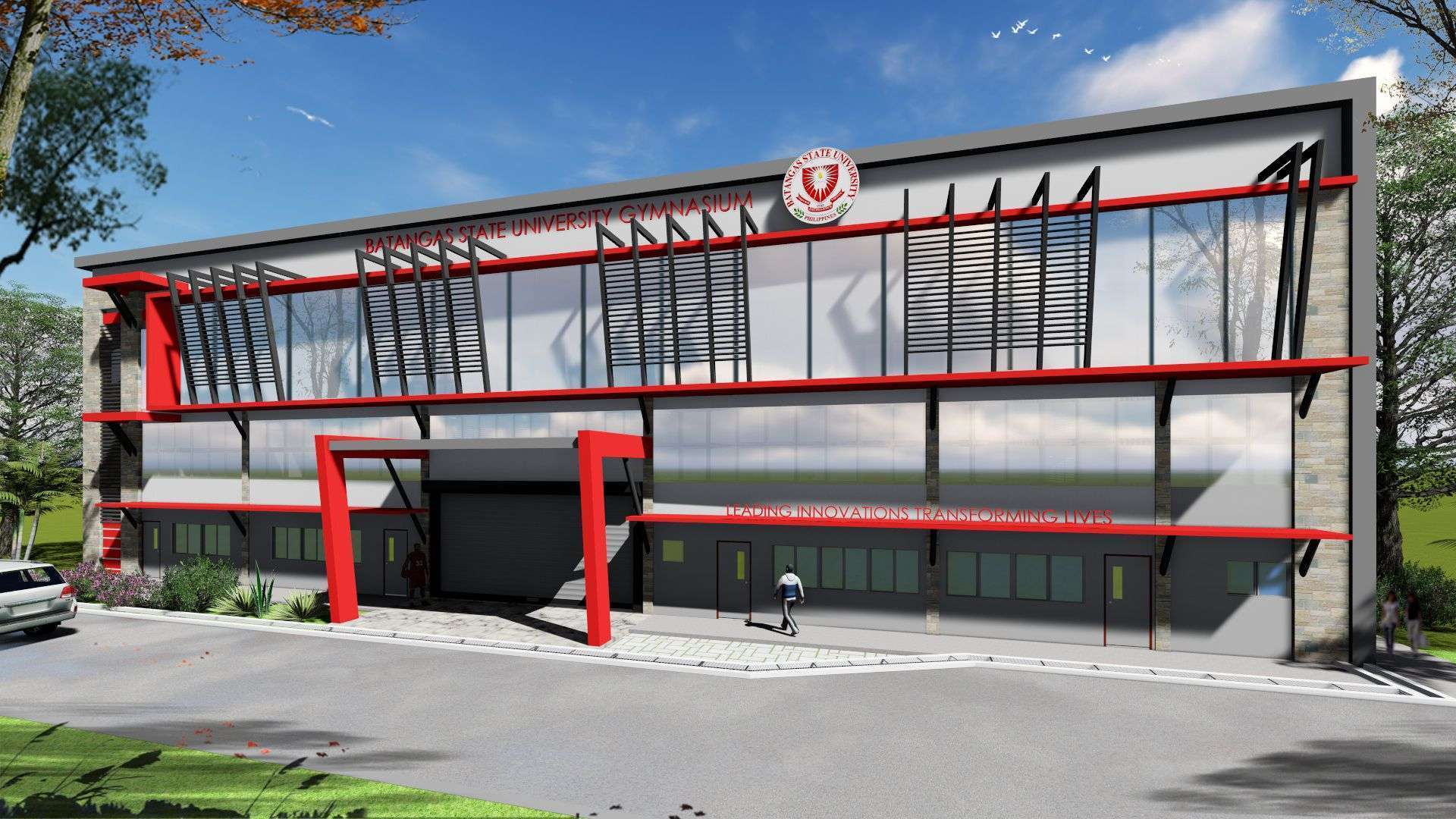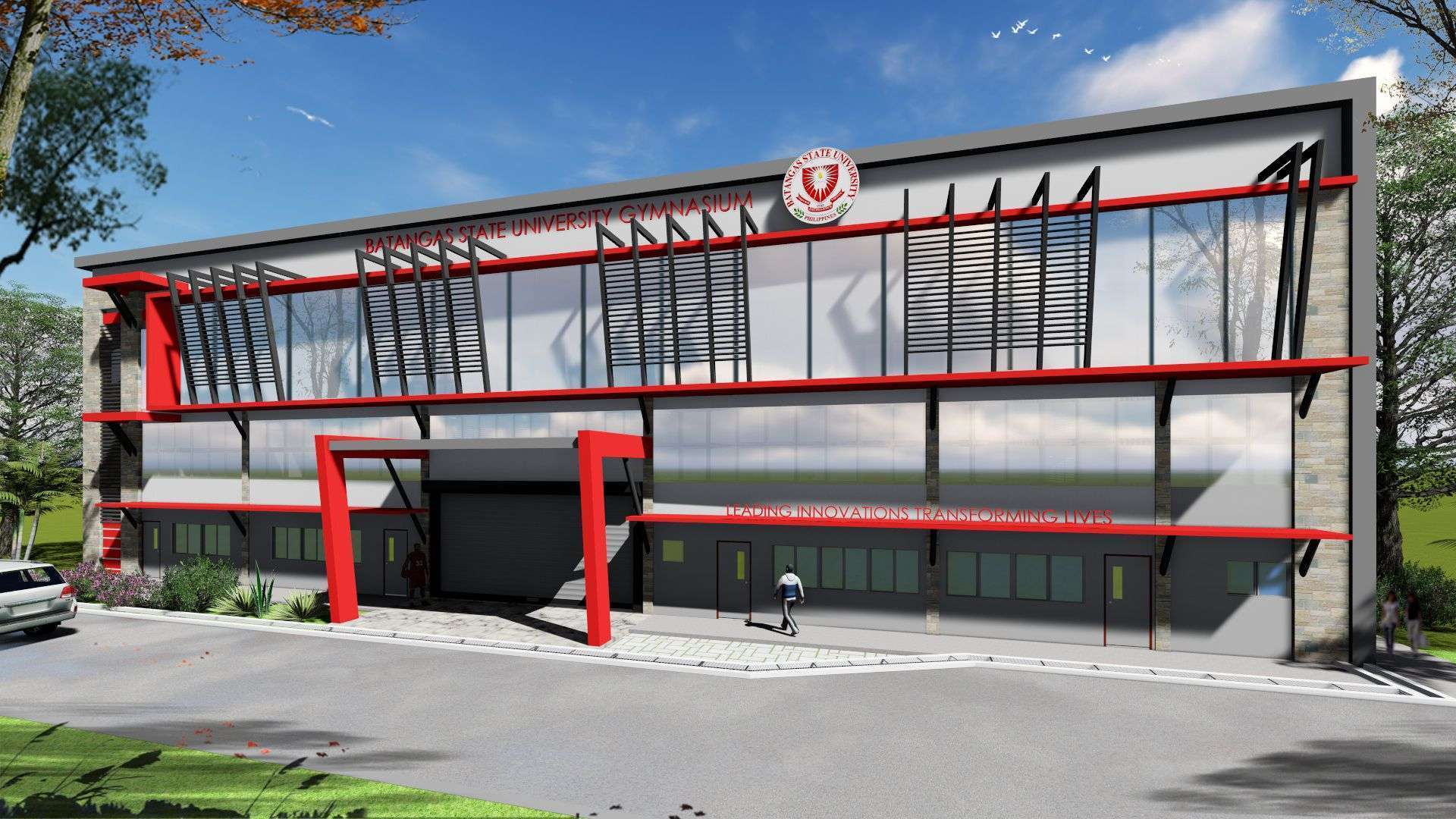 Alangilan entrance facade
Alangilan Research STEER Hub
College of Engineering, Architecture and Fine Arts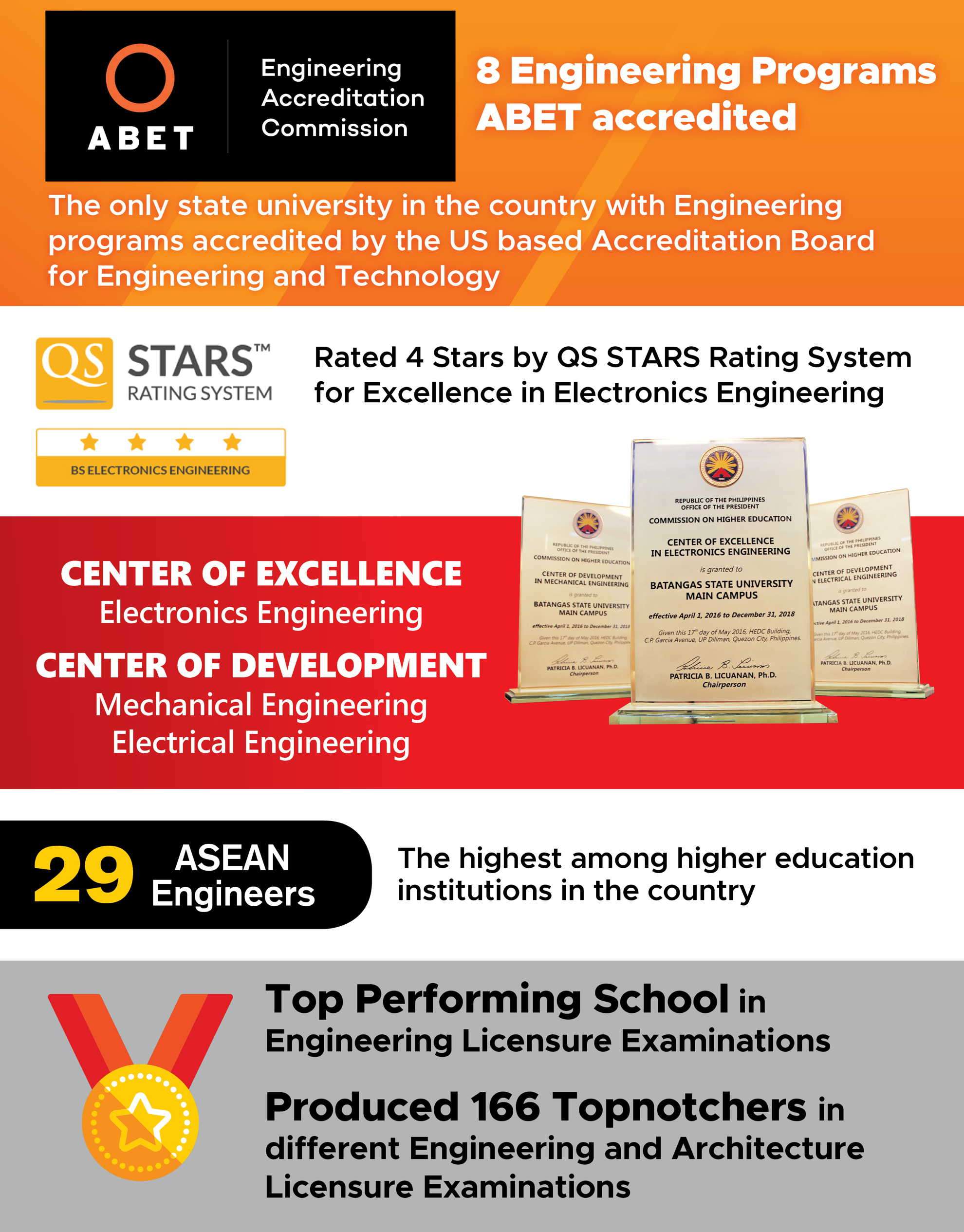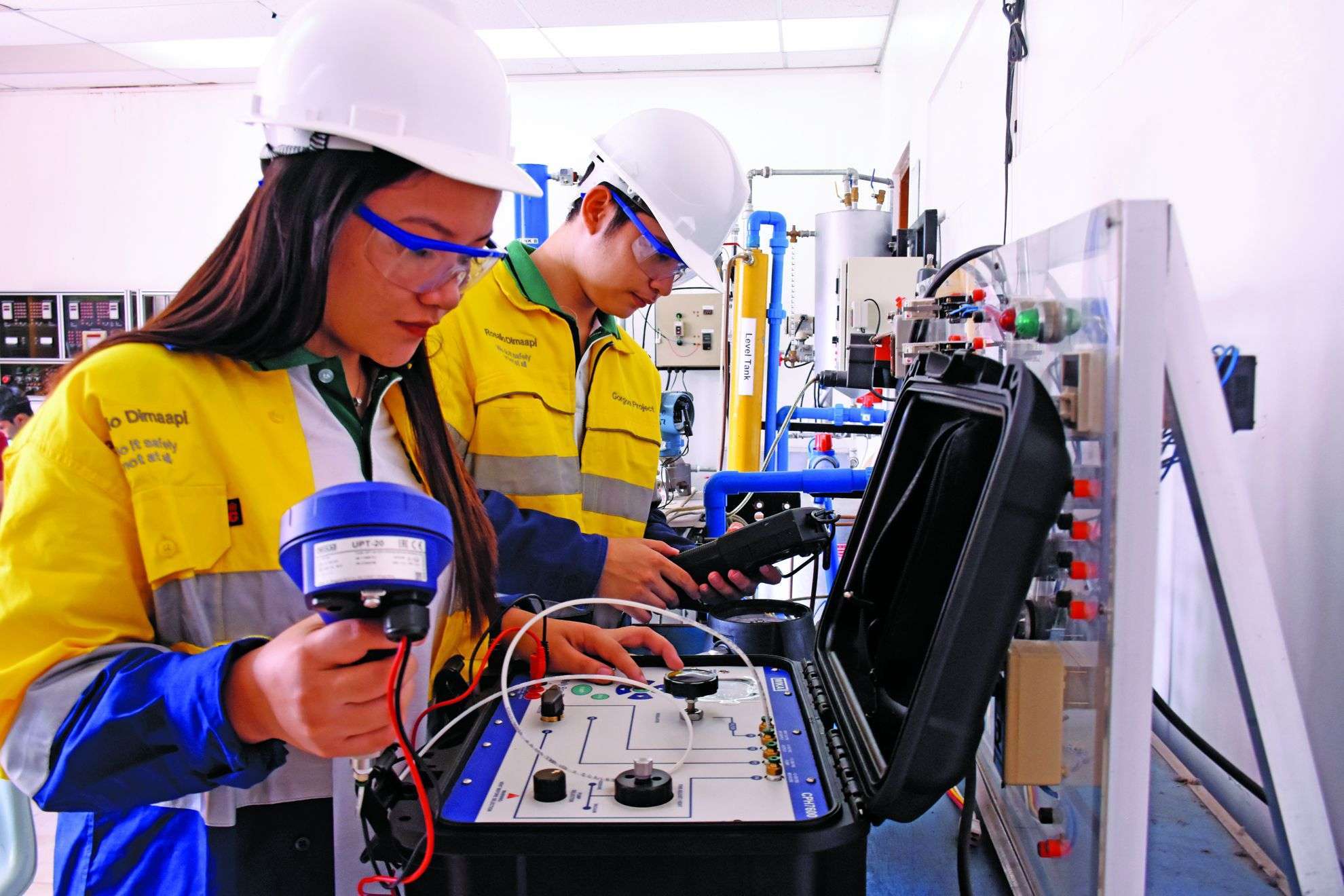 The College of Engineering, Architecture and Fine Arts is the premier college that offers the flagship programs of the university. It is a pioneer in the full implementation of outcomes-based teaching and learning and the integration of Technopreneurship in its curricula, with three centers of excellence and development and a number of graduates topping national licensure and certification examinations.
It prepares competitive educators in the global academic environment, guided by high moral standards and equipped with 21st century skills so they become agents of positive social transformation.
The College of Engineering, Architecture and Fine Arts (CEAFA) is situated at BatStateU Alangilan, Alangilan, Batangas City, and is catering to over 11, 000 students for its 26 undergraduate and graduate programs with ten (10) Masters degree, one (1) Ph.D. and fifteen (15) undergraduate programs. To meet the challenges of the 21st century, the college will be offering on AY 2020-2021 additional nine (9) undergraduate, eight (8) Masters, one (1) Straght BS-MS, one (1) Straight MS-PhD, and two (2) Ph.D. degree programs. It offers strong academic curricula and broad ranges of other educational opportunities for learners to do extremely well in their chosen profession.
CEAFA is well-known and respected for its competent and highly committed faculty members as well as in sustaining its performance in delivering quality engineering, architecture, and fine arts education not only to the province of Batangas, but to the whole country and other countries as well. The College has been at the frontier of quality assurance in higher education in the region with its pioneering implementation of outcomes-based education in all its academic programs. In fact, the College is the first SUC in the country to have its 8 programs accredited by the Accreditation Board for Engineering and Technology (ABET), a well-known international accreditation body in the disciplines of applied and natural science, computing, engineering and engineering technology. Likewise, the same programs were also accredited by the Philippine Technological Council (PTC), a Washington Accord provisional member, and the designated accrediting body for engineering programs in the country. All programs of CEAFA were also accredited by the Accrediting Agency of Chartered Colleges and Universities in the Philippines (AACCUP), Inc.
CEAFA is also distinguished for its remarkable high performance in licensure examinations. The College has been consistently ranked as the top performing schools in Mechanical Engineering, with the other programs having higher percentage passing than the national percentage passing. As of the present time, the College is home to more than 162 Board Topnotchers in various license examinations.
The College is committed to combine technical knowledge and applications with wide-ranging skills and attitudes to develop innovators and innovations in higher education expected to aid the challenges of the new millennia. Devoted to the University's vision and mission, CEAFA continuously strives for academic excellence to produce high-caliber professionals who will be active participants in nation building and responsive to the challenges of the 21st century.
Goals
The College of Engineering, Architecture, and Fine Arts (CEAFA) aims to develop a well-rounded graduate imbued with moral and ethical values, spiritual vigor, and utmost concern for the environment as integral parts of furtherance of a chosen profession.
It promotes excellence in the education of men and women who can assume leadership and meaningful participation in one's chosen field of engineering, architecture, fine arts or computing sciences.
Commitment
The College of Engineering is committed to:
Provide curricular programs for the development of a well-trained engineering professionals very well conscious of environmental protection;
advance the ideals of a national identity devoid of cultural biases, but enriched with moral integrity, spiritual vigor, and credible pursuit for professional excellence;
develop professional graduates ready for entry as active participants and/or competent leaders in the industrialized world who are:

well-educated in the principles of a particular engineering discipline so chosen;
well-trained in the art and science of industrial applications such as design and production to sales, management and operations;

promote an environment

for research and development so that students may advance the boundaries of knowledge in every professional facet of engineering;
for entrepreneurship whereby the products and services of a particular engineering field can be generated for business use and application.
The University adheres to the CHED CMO 37 series of 2012 on the implementation of Outcome Based Education (OBE) in Higher Education Institutions (HEI). The OBE Framework model being implemented by Batangas State University followed the top-down design and bottom-up implementation methodology. The Program Educational Objectives (PEO) were developed that supports the vision and mission of the university. This is supported by the Pillars of Development with acronym BASICS (Brand of Excellence, Access, Sustainability, Inclusive Innovation, and Capacity) to develop the Institutional Graduate Attributes (IGA) of the students. The IGAs support the attainment of the PEOs. The attainment of the IGAs is supported by the Student Outcomes (SO) that are monitored in a regular basis and are supported by the Intended Learning Outcomes (ILO) from the curriculum courses. Continuous Quality Improvement (CQI) activities, process, monitoring are conducted as indicated in the figure.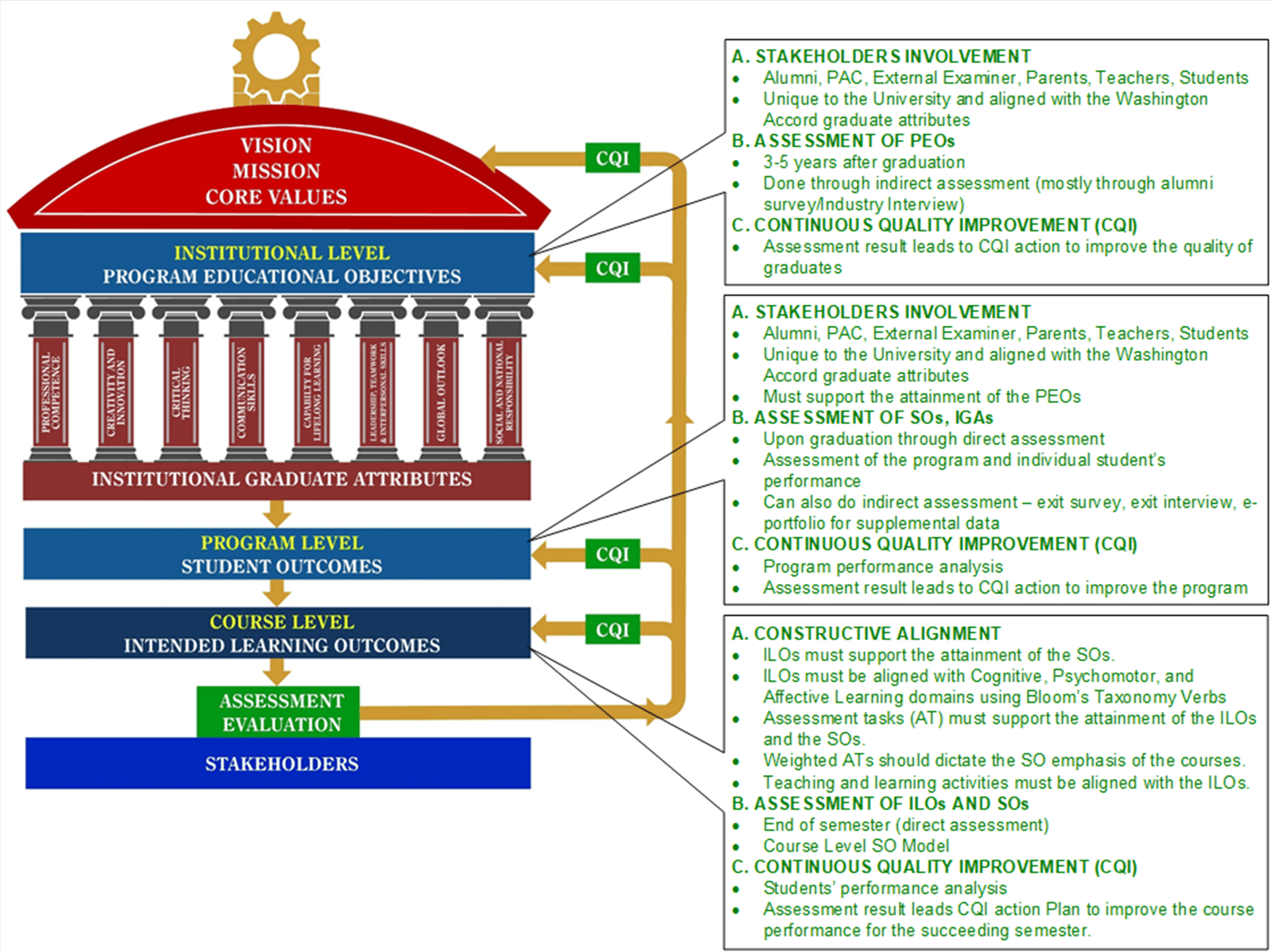 The PEOs are outcomes statements that describe the expected accomplishments of an engineering graduate three (3) to five (5) years after graduation. They are focused on three key roles of an engineering graduate (specialist, professionalism and leadership, and livelong learning).

PEO1: Specialist. Practiced as specialist in solving complex engineering problems leading to improvements and innovations, while taking into consideration the environmental, social, and economical requirements.

PEO2: Professionalism and Leadership. Assumed leadership position in industry, academe, government, or private sector with consideration to social and ethical responsibility.

PEO3: Lifelong Learning. Engaged in lifelong learning through further studies, research, certifications, promotions, and other personal and professional development activities.
The IGAs are the qualities, skills and knowledge that the BatStateU community agrees its students should develop during the duration of their studies in Batangas State University. These graduate attributes outline the key competencies that will be developed by students.

IGA1: Knowledge Competence. Demonstrate a mastery of the fundamental knowledge and skills required for functioning effectively as a professional in the discipline, and an ability to integrate and apply them effectively to practice in the workplace.

IGA2: Creativity and Innovation. Experiment with new approaches, challenge existing knowledge boundaries and design novel solutions to solve problems.

IGA3: Critical and Systems Thinking. Identify, define, and deal with complex problems pertinent to the future professional practice or daily life through logical, analytical and critical thinking.

IGA4: Communication. Communicate effectively (both orally and in writing) with a wide range of audiences, across a range of professional and personal contexts, in English and Pilipino.

IGA5: Lifelong Learning. Identify own learning needs for professional or personal development; demonstrate an eagerness to take up opportunities for learning new things as well as the ability to learn effectively on their own.

IGA6: Leadership, Teamwork, and Interpersonal Skills. Function effectively both as a leader and as a member of a team; motivate and lead a team to work towards goal; work collaboratively with other team members; as well as connect and interact socially and effectively with diverse culture.

IGA7: Global Outlook. Demonstrate an awareness and understanding of global issues and willingness to work, interact effectively and show sensitivity to cultural diversity.

IGA8: Social and National Responsibility. Demonstrate an awareness of their social and national responsibility; engage in activities that contribute to the betterment of the society; and behave ethically and responsibly in social, professional and work environments.
The SOs are statements of the knowledge, skills and competencies and attitudes that a student demonstrates upon graduation.

SO1: Discipline Knowledge. Ability to apply mathematics, sciences and principles of engineering to solve complex engineering problems;

SO2: Investigation. Ability to develop and conduct appropriate experimentation, analyze and interpret data, and use engineering judgment to draw conclusions;

SO3: Design/Development of Solutions. Design solution, system, components, processes, exhibiting improvements/innovations, that meet specified needs with appropriate consideration for public health and safety, cultural, societal, economical, ethical, environmental and sustainability issues.

SO4: Leadership and Teamwork. Function effectively as a member or a leader of a diverse team whose members together provide leadership, create a collaborative and inclusive environment, establish goals, plan tasks, and meet objectives.

SO5: Problem Analysis. identify, formulate, and solve complex engineering problems by applying principles of engineering, science, and mathematics;

SO6: Ethics and Professionalism. Apply ethical principles and professional responsibilities in engineering situations and make informed judgments, which must consider the impact of engineering solutions in global, environmental, and societal contexts.

SO7: Communication. Communicate effectively on complex engineering activities with the community, and the society at large, such as being able to comprehend and write effective reports and design documentation, make effective presentations, and give and receive clear instructions;

SO8: Environment and Sustainability. Recognize the impact of professional engineering solutions in societal, global, and environmental contexts and demonstrate knowledge of and need for sustainable development;

SO9: Lifelong Learning. Recognize the need for, and ability to engage in independent and life-long learning in the broadest context of technological change.

SO10: The Engineer and Scociety. Apply reasoning based on contextual knowledge to assess societal, health, safety, legal, cultural, contemporary issues, and the consequent responsibilities relevant to  professional engineering practices.

SO11: Modern Tool Usage. Apply appropriate techniques, skills, and modern engineering and IT tools to complex engineering activities;

SO12: Project Management and Finance. Demonstrate knowledge and understanding of engineering management and financial principles as member or a leader of a team to manage projects in multidisciplinary settings, and identify opportunities of entrepreneurship.

SO13: Social and National Responsibility. Apply acquired engineering knowlede and skills in addressing community problems that contributes to national development.
| | |
| --- | --- |
| Undergraduate Programs | Description & Curriculum |
| Bachelor of Fine Arts and Design major in Visual Communication | |
| Bachelor of Science in Aerospace Engineering | |
| Bachelor of Science in Architecture | |
| Bachelor of Science in Automotive Engineering | |
| Bachelor of Science in Biomedical Engineering | |
| Bachelor of Science in Ceramics Engineering | |
| Bachelor of Science in Chemical Engineering | |
| Bachelor of Science in Civil Engineering | |
| Bachelor of Science in Computer Engineering | |
| Bachelor of Science in Electrical Engineering | |
| Bachelor of Science in Electronics Engineering | |
| Bachelor of Science in Food Engineering | |
| Bachelor of Science in Geodetic Engineering | |
| Bachelor of Science in Geological Engineering | |
| Bachelor of Science in Industrial Engineering | |
| Bachelor of Science in Instrumentation & Control Engineering | |
| Bachelor of Science in Interior Design | |
| Bachelor of Science in Mechanical Engineering | |
| Bachelor of Science in Mechatronics Engineering | |
| Bachelor of Science in Naval Architecture and Marine Engineering | |
| Bachelor of Science in Petroleum Engineering | |
| Bachelor of Science in Sanitary Engineering | |
| Bachelor of Science in Transportation Engineering | |
| Bachelor of Science in Metallurgical Engineering | |
| Graduate Programs | Description & Curriculum |
| Doctor of Philosophy in Electronics Engineering | |
| Doctor of Philosophy in Engineering Education | |
| Doctor of Philosophy in Engineering Management | |
| Master in Urban Planning and Design | |
| Master of Engineering | |
| Master of Engineering major in Chemical Engineering | |
| Master of Engineering major in Civil Engineering | |
| Master of Engineering major in Computer Engineering | |
| Master of Engineering major in Electrical Engineering | |
| Master of Engineering major in Electronics Engineering | |
| Master of Engineering major in Environmental Engineering | |
| Master of Engineering major in Industrial Engineering | |
| Master of Engineering major in Mechanical Engineering | |
| Master of Science in Advanced Manufacturing | |
| Master of Science in Artificial Intelligence | |
| Master of Science in Computer Engineering | |
| Master of Science in Construction Management | |
| Master of Science in Earthquake Engineering | |
| Master of Science in Electronics Engineering | |
| Master of Science in Energy Engineering | |
| Master of Science in Engineering Management | |
| Master of Science in Material Science and Engineering | |
| Master of Science in Transportation Engineering | |
| Straight Bachelors-Masters in Electronics Engineering | |
| Straight Masters-Doctoral in Electronics Engineering | |
Contact Us
CEAFA, Dean's Office
Telephone: (043) 425-0139 Loc. 118/2121
Email Address: ceafa@g.batstate-u.edu.ph
Civil & Sanitary Engineering Department
Telephone: (043) 425-0139 Loc. 2143/2144
Email Address: cese.main2@g.batstate-u.edu.ph, oliver.dimailig@g.batstate-u.edu.ph
Chemical and Food Engineering Department
Telephone: (043) 425-0139 Loc. 116/2826
Email Address: chefe.ceafa@g.batstate-u.edu.ph, rejie.magnaye@g.batstate-u.edu.ph
Electrical and Computer Engineering Department
Telephone: (043) 425-0139 Loc. 2824
Email Address: eecpe.ceafa@g.batstate-u.edu.ph, elenor.reyes@g.batstate-u.edu.ph
Electronics, Instrumentation and Control and Mechatronics Engineering Department
Telephone: (043) 425-0139 Loc. 220/2145
Email Address: eim.ceafa@g.batstate-u.edu.ph, divinagracia.ronquillo@g.batstate-u.edu.ph
Industrial Engineering Department
Telephone: (043) 425-0139 Loc. 2823
Email Address: ie.main2@g.batstate-u.edu.ph, aile.amorado@g.batstate-u.edu.ph
Mechanical and Petroleum Engineering Department
Telephone: (043) 425-0139 Loc. 2825
Email Address: mepete.ceafa@g.batstate-u.edu.ph, rocel.gualberto@g.batstate-u.edu.ph
Architecture, Interior Design and Fine Arts Department
Telephone: (043) 425-0139 Loc. 114/115
Email Address: aridfa.ceafa@g.batstate-u.edu.ph, venecio.codia@g.batstate-u.edu.ph