The new set of officers of the University Student Council (USC) of Batangas State University for the Academic Year 2021-2022 took their oath during a formal ceremony held at the Executive Board Room, Student Services Center Building, Pablo Borbon campus, Aug 26.
University President Dr. Tirso A. Ronquillo administered the oath of office of the nine-member USC including the President-elect and incoming Student Regent Euclid Reign M. Beredo. The oath-taking ceremony was also attended by the Office of Student Affairs and Services (OSAS) Director Dr. Lucille P. Evangelista, Scholarship and Financial Office Asst. Dir. Dr. Jennifer G. Manalo, Testing and Admission Office Asst. Dir. Dr. Anna Maria V. Rivera and USC Adviser Dr. Daryl M. Magpantay.
In his message, Pres. Ronquillo reiterated the duties and responsibilities of the new USC leaders and solicited their support in fulfilling the mission and vision of the University. "It is our sacred obligation to our country and the youth to do the best that we can for the advancement and furtherance of education at Batangas State University," he said. Pres. Ronquillo, in return, assured his full support in all future endeavors of the USC.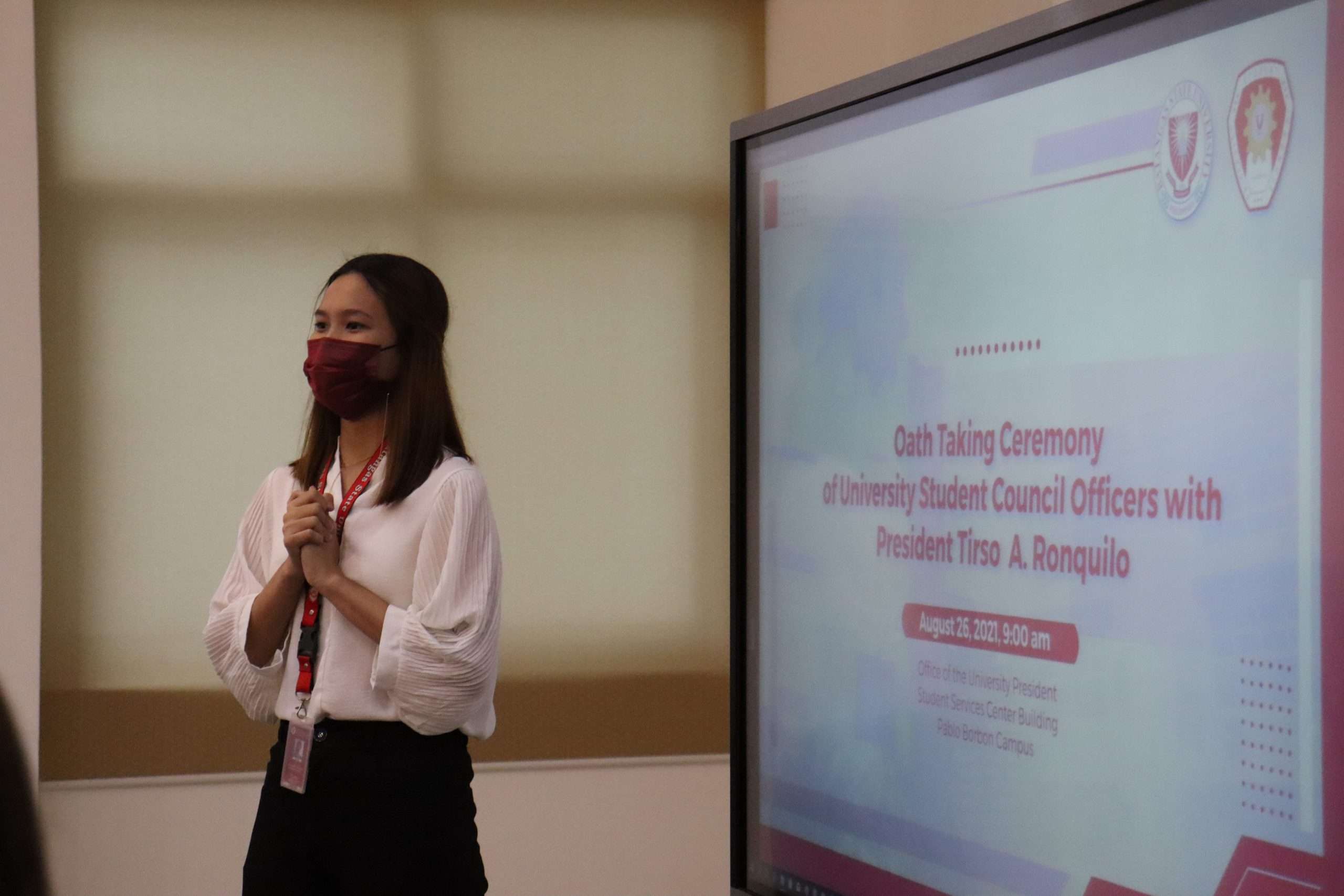 Outgoing USC President Faith Avery T. Generoso posed a challenge to the newly elected officers to "serve the students with respect, dignity, and integrity" and to "continue to uphold the students' core and support the University". Generoso is re-elected to the USC Executive Council as Vice President for Finance and Resource Management. In a separate message, Pres. Ronquillo expressed his gratitude to Generoso and recognized her significant contributions to various programs and activities of the University during her term as Student Regent especially in the midst of the pandemic.
Meanwhile, the new USC President Euclid Reign M. Beredo humbly accepted the challenge. In her acceptance speech, she expressed her confidence in the skill and dedication of the new set of officers which will ultimately lead them to many breakthroughs. Furthermore, Beredo committed her best performance in her assumed position and encouraged her fellow officers to empower each other to be able to empower other students and the whole Red Spartan community.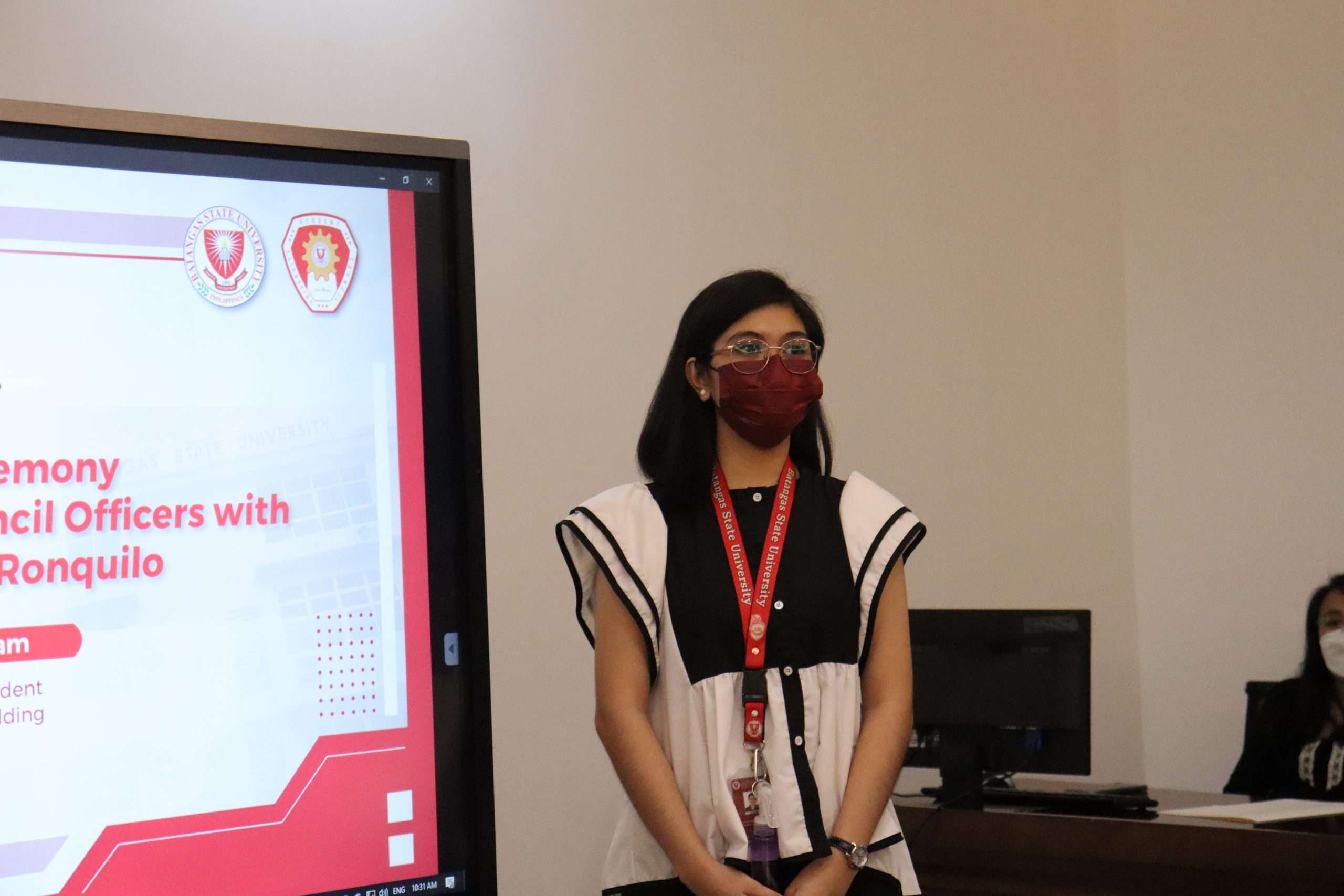 The ceremony was concluded with a message from USC Adviser Dr. Magpantay who commended the outgoing student leaders for their passion for service. Dr. Magpantay shared that despite many challenges, they "continued to serve and continued to believe what is right for the students". Dr. Magpantay also thanked the administration for its support, guidance, and appreciation to the USC. As his final message, he challenged the new officers to "continue to serve with a pure heart and uphold the students' core".
Standard health protocols and proper social distancing were observed throughout the conduct of the program.