"Mahirap lang kami eh." Engr. Mark Angelo Purio shared during the Batangas State University Alumni In Focus virtual interview as he looked back on his roots and humble beginnings from being a simple 'probinsyano' to becoming one of the lead innovators in the field of space science today.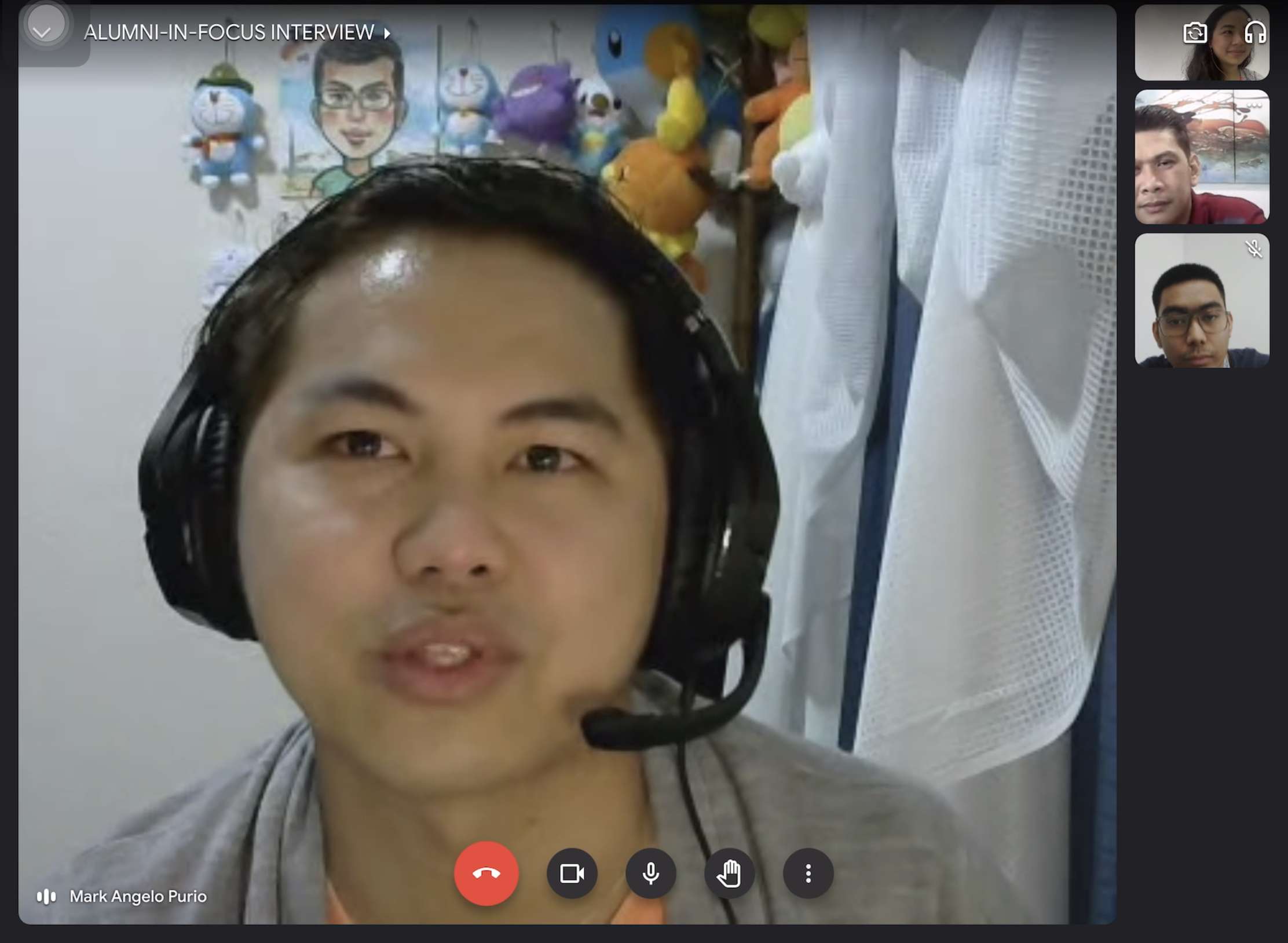 Purio is one of the brains behind the Philippines' second cube satellite (CubeSat) Maya-2 that was successfully launched to the International Space Station (ISS) this February 21.
He was responsible for the Camera Mission (CAM) of the BIRDS-4 Satellite Project which captures images and serves as the eye of the satellite from space. He also assisted in the design and development of a standardized backplane board (BPB) which holds the boards together and serves as a bus for inter-board connections and power supply.
The developers of Maya-2, including Purio, are Department of Science and Technology (DOST) scholars pursuing doctoral degree programs in Space Engineering in Kyushu Institute of Technology (Kyutech) in Japan.
That's why he proudly calls himself a living embodiment of being an "Iskolar Para sa Bayan"; Purio is a consistent DOST scholar from college through his current doctoral degree.
He is a Batangas State University alumnus who graduated with a degree in Bachelor of Science in Electronics and Communications Engineering and continued to gain his masteral studies in Electronics Engineering at De La Salle University, and currently a Ph.D. candidate at Kyutech. He revealed that his interest in space engineering only came in later, and it was his interest in math, science and technology that led him to studying Electronics and Communications Engineering in BatStateU.
But he admits it wasn't always an easy feat in financial terms. "When I was in high school, hindi ako sure if I will be able to…kung makakaya pa na makapag-college ako," he said.
(When I was in high school, I was not sure if I will be able to…if it's within our means for me to enter college.)
But given what he has accomplished now, Purio hopes to inspire people, especially the students, to dream big and aspire high.
"Regardless of what situation you are in right now, if you have a dream that you want to pursue, don't be afraid to take risks. If you don't have the resources right now, just pray to God and He will give you the resources to push through." he said.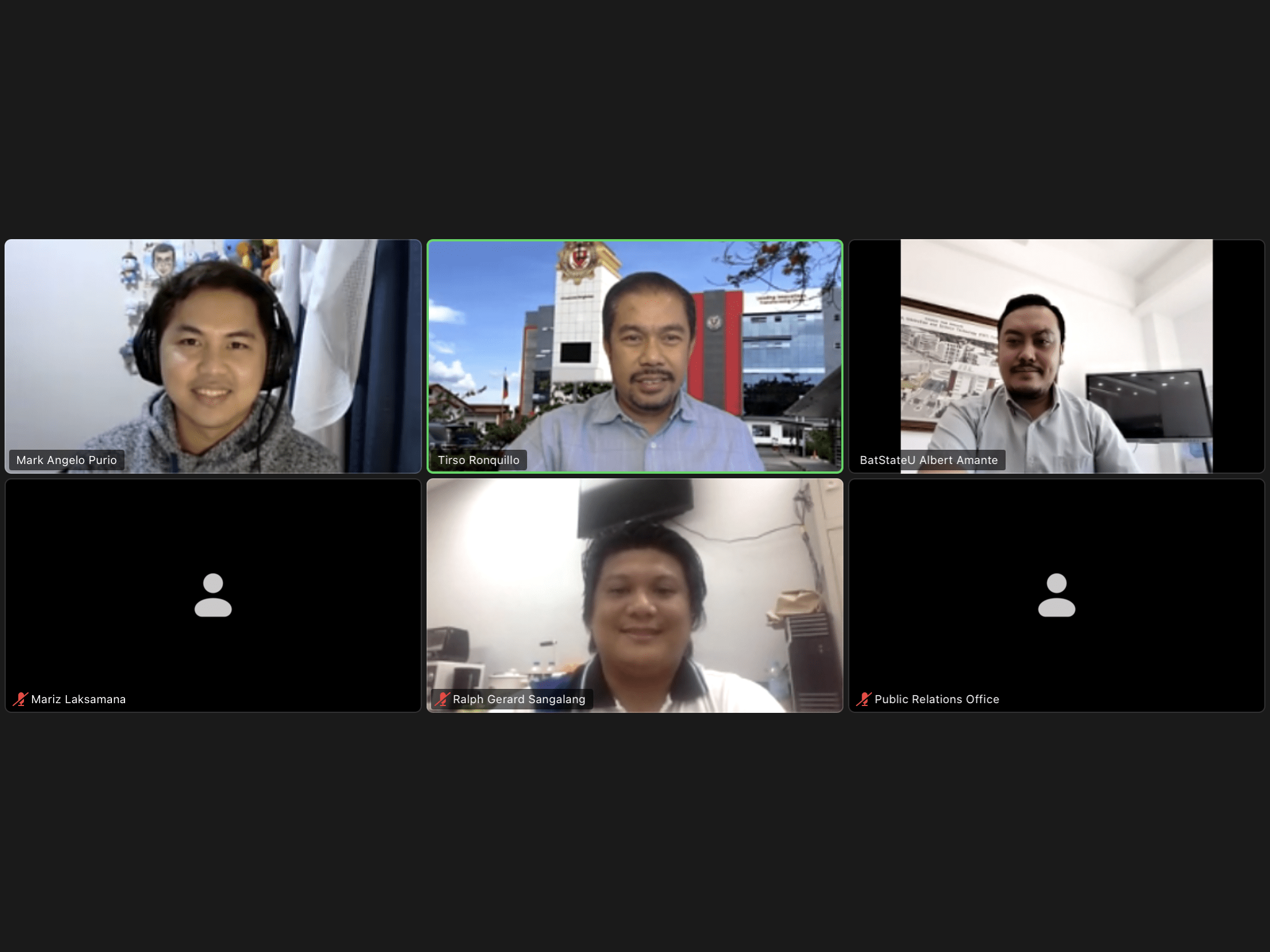 The University President Dr. Tirso Ronquillo personally congratulated Engr. Purio in a separate virtual 'kumustahan' meeting together with Engr. Albertson Amante, Vice President for Research, Development, and Extension Services and Engr. Ralph Sangalang, all of whom are Purio's former professors during his undergraduate years at BatStateU in the Electronics Engineering Department. Purio described President Ronquillo as a "compassionate" and "considerate" professor. And just like from when in college upto now, Pres. Ronquillo still has a posed challenge for Purio as BatStateU alumnus.
"Beyond all the accolades, beyond all the recognitions, there has to be translation. We are always recognized for one doing this and that or one excelling here and there, but it has to be translated. That is my challenge."
With that, Purio expressed his gratitude to the university for the foundation and skill set in engineering that BatStateU had instilled in him to prepare his launch to the career path he has chosen.
"Malaking part 'yung Batangas State University for me kasi doon na-steer 'yung curiosity ko. Do'n din na-hone 'yung skills ko."
(The years I have spent with Batangas State University is a huge part of my success because it is through the university that I was able to steer my curiosity and hone my skills.)
Moreover, Pres. Ronquillo asked for Engr. Purio's support to the university's vision in positioning itself to become a premier national university, especially now that the BatStateU is nearing their launch of new engineering programs, one of which is Aerospace Engineering.
Purio is also hopeful for future plans and partnerships with the university. He ultimately plans to give back to his roots and serve the country through continuous participation in various efforts and collaboration in the field of space science.